I'm back in the golf swing of things and we are working in some stops while up in NC for some off-road driving training. Today was Pine Needles.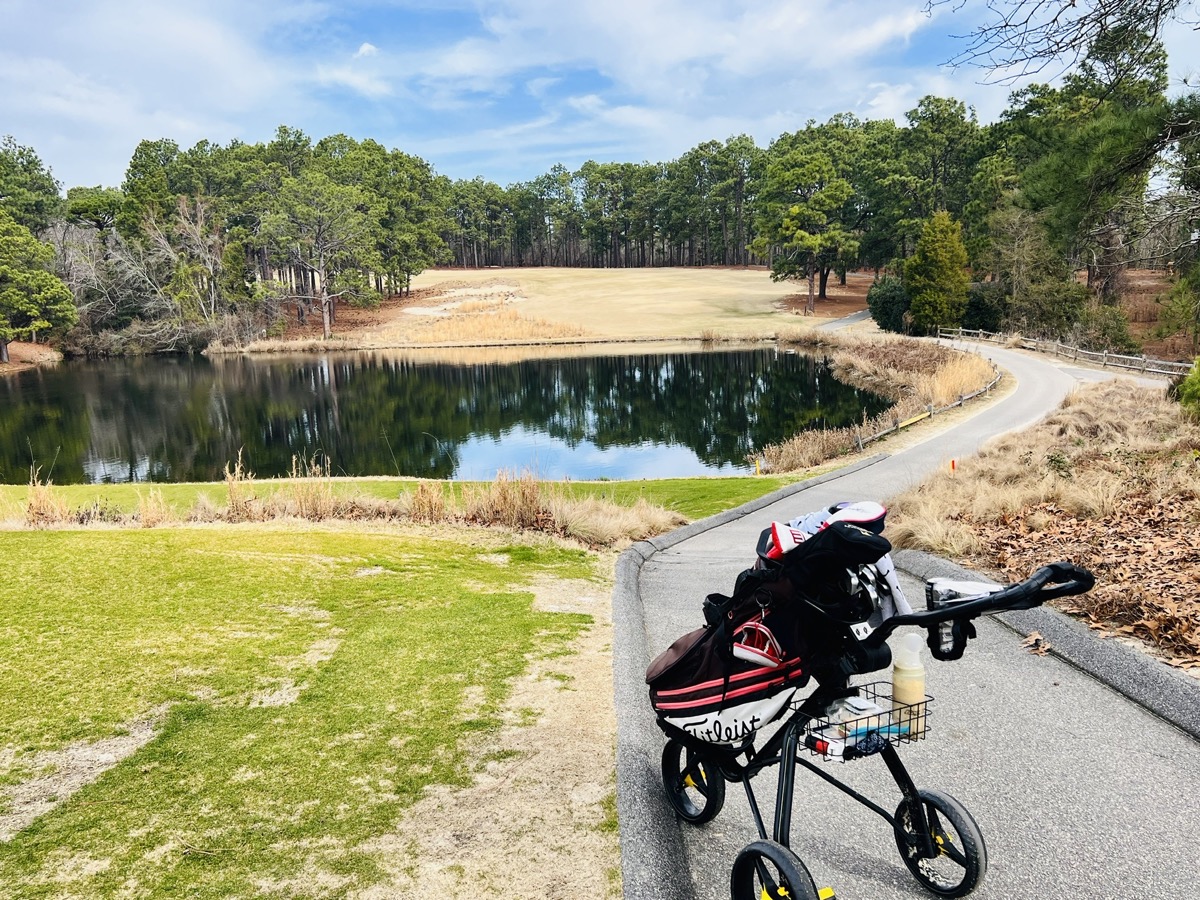 Tee box at number 10
This is my second course in the Southern Pines trifecta, having played Southern Pines 1.5 years ago as it completes its renovation. Pine Needles was in much better shape, having recently hosting the U.S. Women's Open.
I played solo which was fine, though I would prefer to get matched up with someone from time to time. Played fast and it was so much fun. Greens were faster than I'm used to but I adjusted quickly. Didn't lose a ball which I think is a good feature of the course. Not hard to keep things in front of you.
Tomorrow, weather permitting, I return to Tobacco Road.