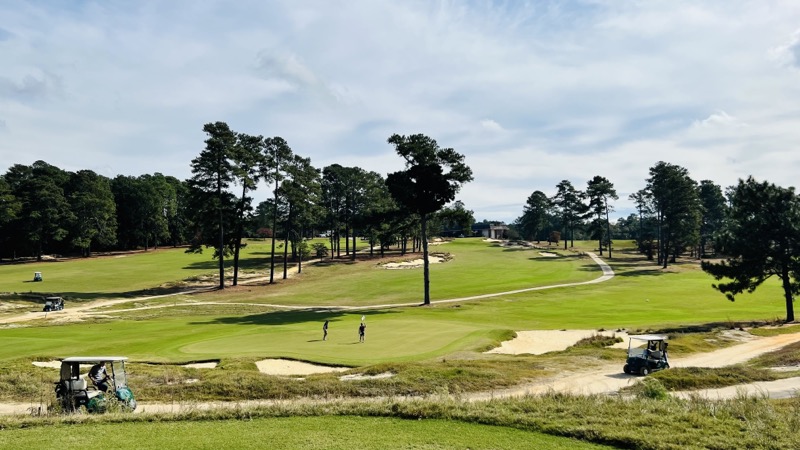 My final day in the Sandhills area of NC was spent golfing at Southern Pines, a course recommended to me by my golf coach. This recommendation was made primarily because of the recent restoration work done on this classic Donald Ross design. This course was swapped in for a Pinehurst round, likely on #8, so I had high expectations.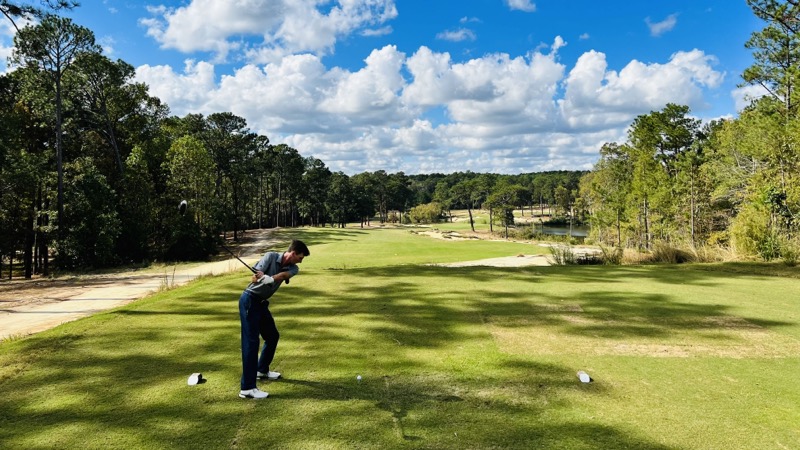 I was partnered with a young man, Parker, who spends most of his days as a caddie at Pinehurst. I say young man and mean it: he is younger than my youngest son, just having finished college last year. He knows the area well and was a fun partner to play with.
I could see how much the renovation had changed the course by comparing the satellite imagery in my Arccos Caddie app with what I saw with my eyes. General summary: before the renovation you had many all grass fairways with some rough (and lots of trees), and maybe some greenside bunkers. It looked like a classic muni course, or even like the courses I often play back home in western NY.
Now the course has rugged sandy waste areas, usually strategically placed in likely landing zones for drives or second shots on par 5s. It adds a level of challenge and decision making that I enjoy.
I found the greens more challenging than Tobacco Road or Talamore. Extremely firm, generally large, with some serious contour. My playing partner frequently found himself in the wrong place on the green, having to put down hill with a serious side slope and no hope of stopping the ball near the hole. Perhaps surprisingly, I think local knowledge and familiarity would be more important on this course than even the wacky Tobacco Road.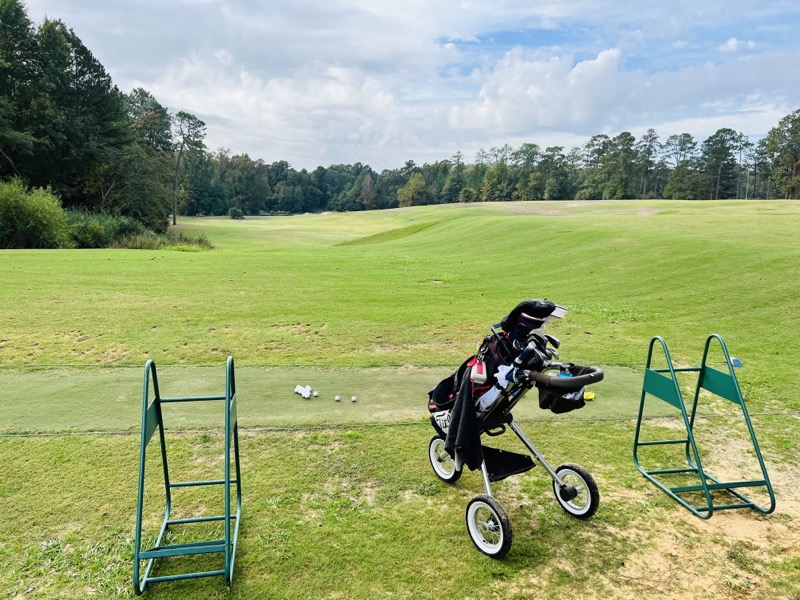 The golf complex itself still has the feel of a muni, or even the Elks course that I grew up playing outside of Indianapolis. It looks like they are in the midst of a clubhouse renovation. The driving range had us hitting off mats way off to the side. I honestly don't care much about driving range look and feel as long as I can hit all of my shots as I warm up. I don't even mind the mats as the grass you find on driving ranges is often so loose and sandy that it doesn't play like the course does anyway.
I look forward to playing here again next time and seeing how things develop. The rugged nature of the cart paths and hole transitions was not off-putting to me at all.