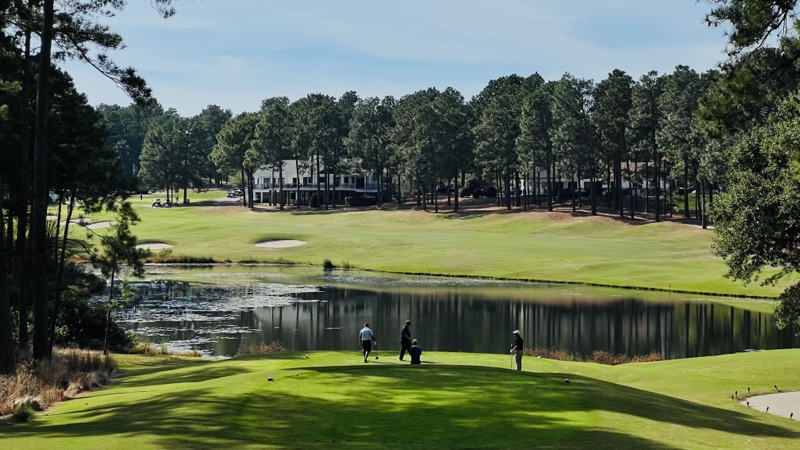 My middle day of golf in the Southern Pines, NC area was at Talamore. This course was in the middle of the pack in terms of recommendations, but they are a Harvest Host so I gave this course the nod. We arrived in the afternoon the day before my round and I was hoping to have a good short game practice area. You expect this when paying over $150 for a round. They did not.
The course is beautiful and well maintained, and the resort staff were nice and accommodating. There just wasn't anything special about the course to me. I could have been playing Silverado in Napa, albeit with a few more pine trees and sandy areas. I will say the greens were immaculate.
Julie walked with me on the back 9. I was paired with a young(er) man who was formerly the editor-in-chief of the Golf Digest affiliate in Switzerland. I feel like he's played just about every course on my want-to-play list, so there was endless conversation about course architecture, where to play in so-and-so-state, and how to get access to holy grail private courses.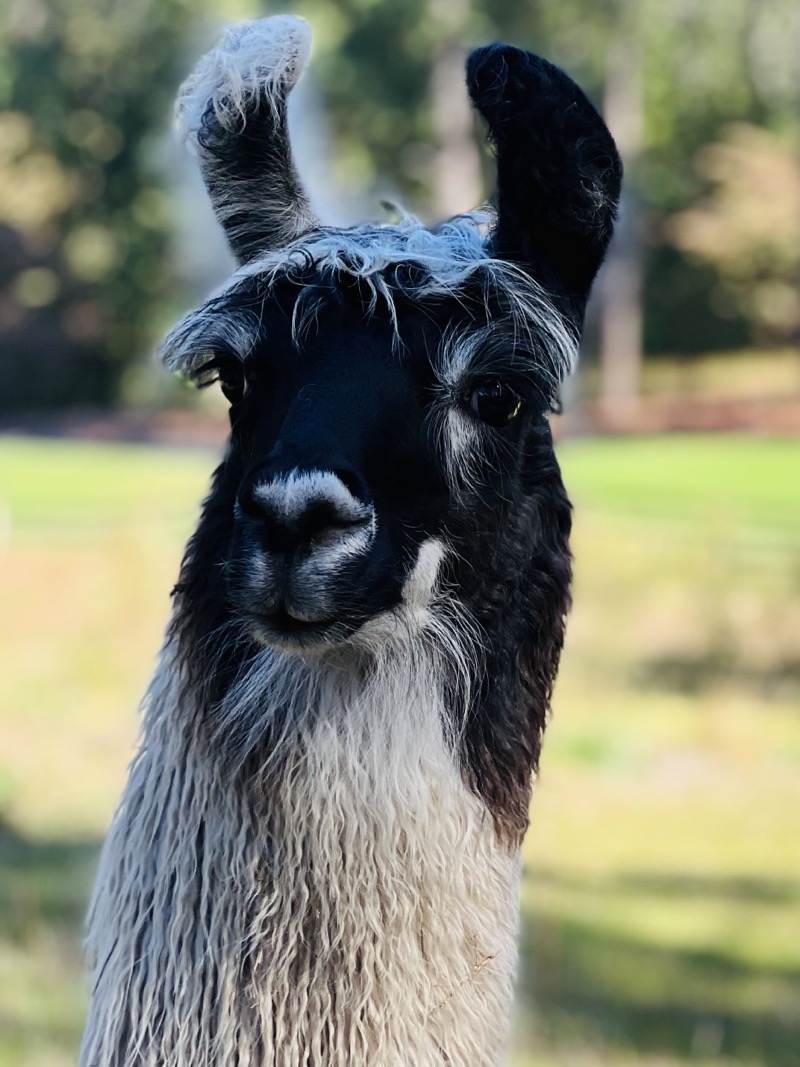 On the back 9 we encountered a group of Llamas!
What was my issue with the practice area? The driving range was just fine. The putting green had no actual holes, just the stick-in mini flags. I know it takes more time to maintain true holes on a practice green, but come on. I want to roll some balls into the hole as part of my warmup. Clinking off a piece of plastic just isn't the same. And they have no chipping or pitching area, though they are building one for next season.
All in all - no need to return to this course in the future. There are so many others to explore, and I think I'll always include Tobacco Road in my rotation when I visit the area.