Meet the newest addition to our family: a Melges 15 racing sailboat to replace our Flying Dutchman.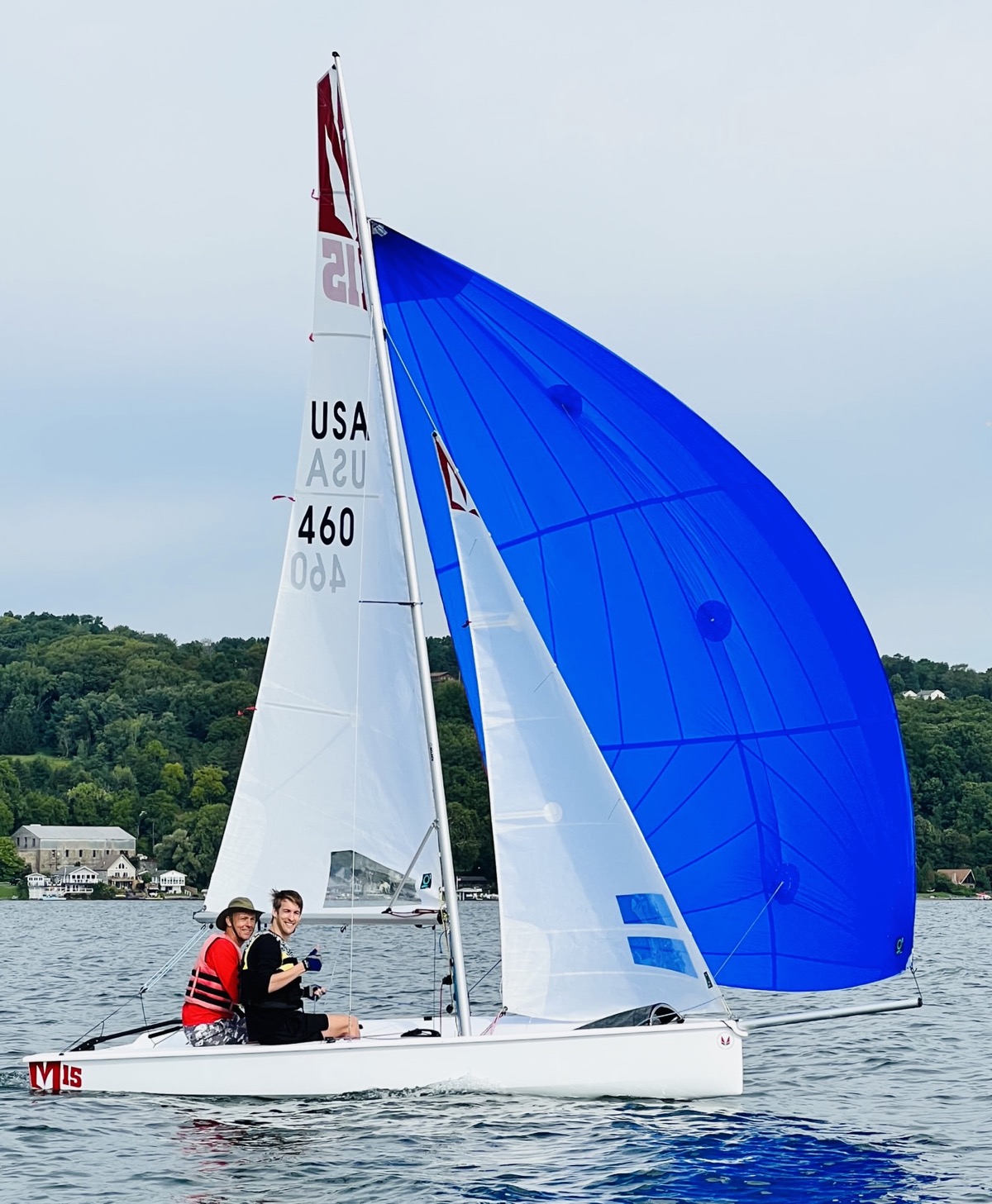 Matthew and I sailing the Melges 15
We had some challenges with our initial delivery, which came during a several thunderstorm with hail. We planned to pay our delivery guy to help rig the boat for us, but the weather forced us to a new path of (remote assisted) self rigging. Of course this was the same day I departed to drive the van down to Florida, so Julie was left on her own with her two brothers to work through. There were some significant problems with the mast, side stays, and shrouds that she was able to work through but we aren't certain yet that these are permanent fixes. We may need to repair or get a new mast.
The sailing however has been a dream. We've taken it slow, starting with simple light-wind sailing without trying to fly the spinnaker (a parachute-like fore sail). Finally this weekend we had two days with nice breezes and Julie and I were able to fly (and subsequently douse) the spinnaker. We had to phone a friend to fix a small rigging issue after our first attempt, but since then it is working great. Took Matthew out over the weekend and we took turns as skipper and crew, and had a great downwind run with the spinnaker out.
There's a growing number of these boats at the Keuka Yacht Club so we hope to enjoy some casual racing next summer. We have so much to learn but are both enjoying this new experience.