I have a new favorite way of cooking ribs.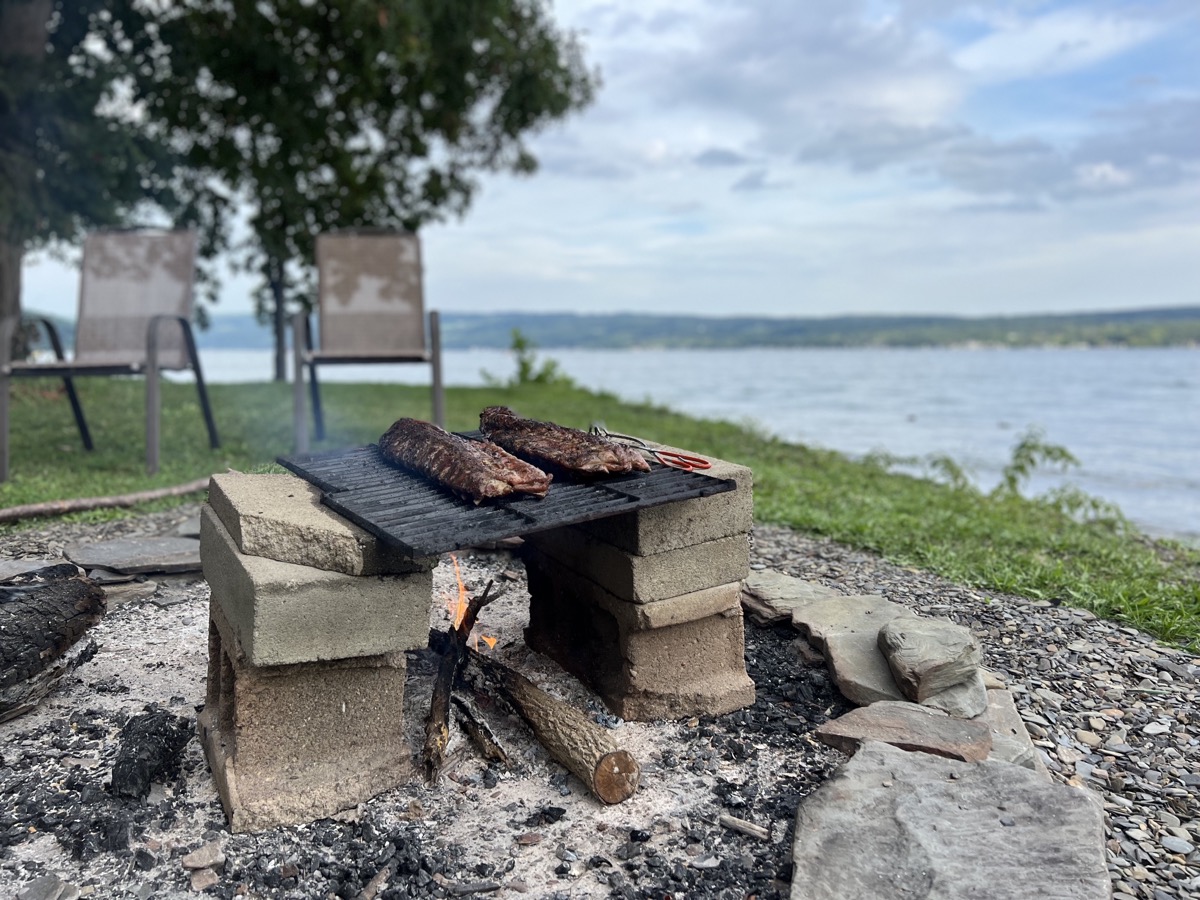 Rib grilling station
Meathead is my grilling and smoking mentor, and usually that means a long day of slow cooking and smoking or brisket, ribs, or pork roast. Last year we had a big crowd and I needed to cook a lot of ribs so bifurcated and did traditional smoked ribs alongside Meathead's Dreamland style ribs. I fashion a grilling stand in our fire ring and spend about 2-3 hours cooking them. There's quite a bit of environment and wind exposure on our point so things take longer. The rub is so simple - just salt and pepper. Add bbq sauce if you like and you'll be in heaven.