Julie and I went to a Wilco concert!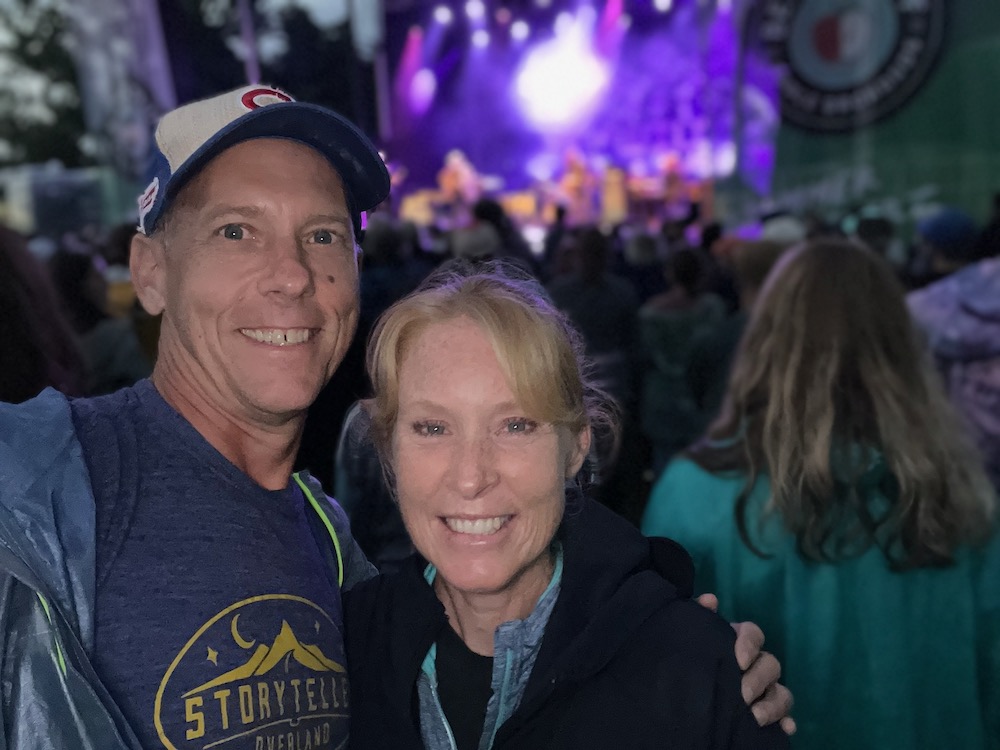 Ussie at Wilco concert
I've been talking about Wilco here on this blog for almost 20 years, and purchased their very first album the day it came out in 1995. Took a friend to see them in Bend, Oregon back in 2008 claiming it "might be the best concert I've ever seen". They never disappoint.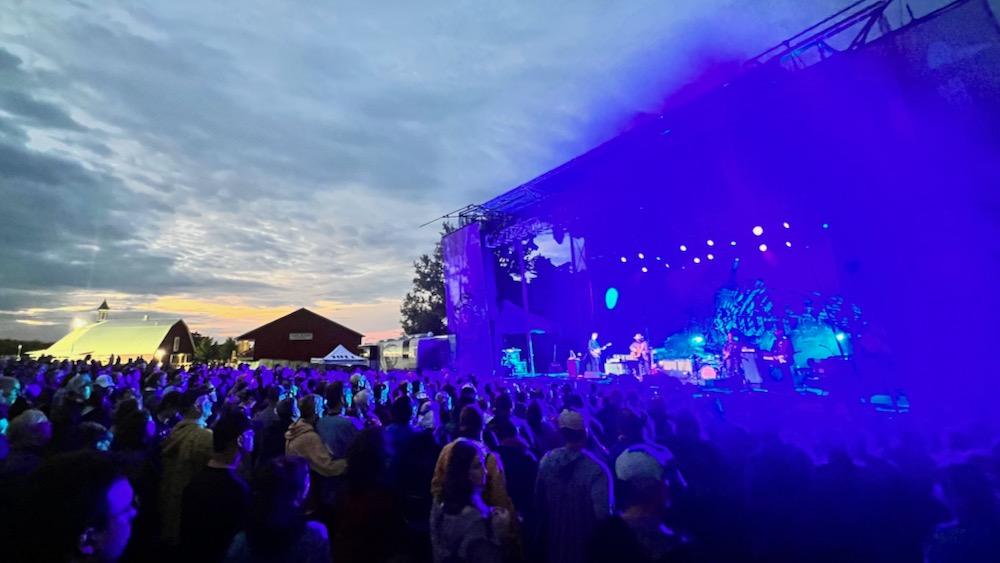 The Beak & Skiff venue for Wilco concert
We ventured to a new-to-us venue for this show: Beak and Skiff Orchards, a pleasant spot about 2 hours away from us. I expected a more built-out facility like CMAC in Canandaigua, but this place was a field with a stage. The crowd was smaller than I'd expect for a Wilco show; maybe 3,000 people? The good news is that, when we wanted, we could move up very close and personal.
Close-up of the band
The setlist was a great mix of their best songs from Cruel Country and "hits", as much as they have hits in the pop music sense.