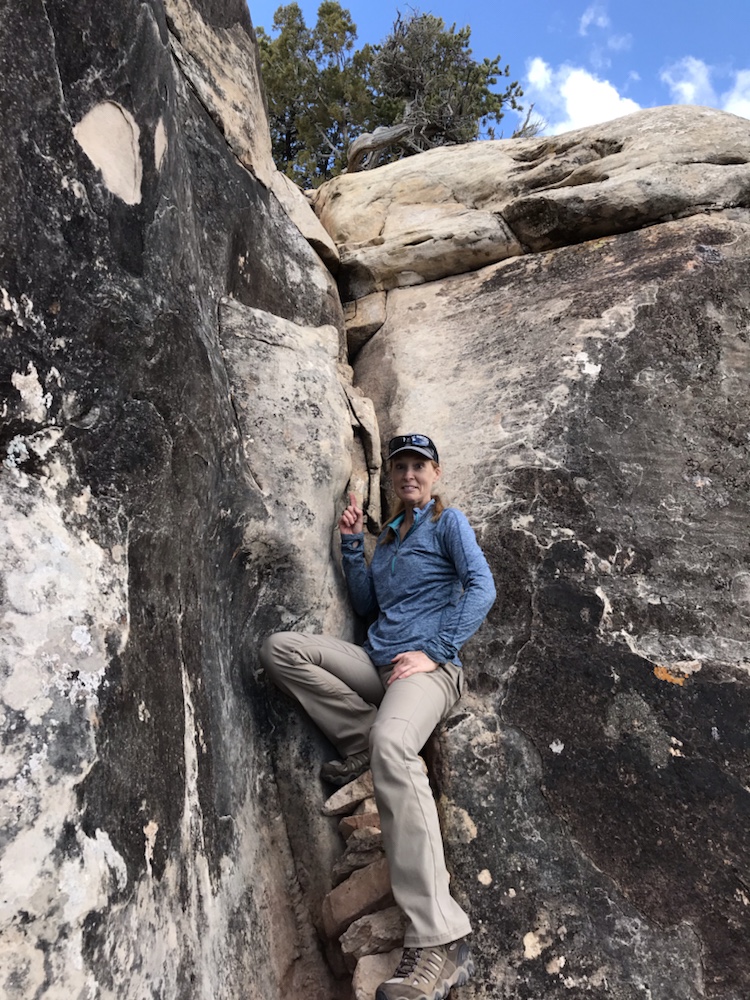 Our first true backpacking trip on this long journey was at Fish and Owl Canyons in Cedar Mesa. We chose this because (1) new to us and (2) it is known to have spectacular scenic beauty, if not accessible ruins.
This hike is not for the beginner backpacker. Dropping into Fish Canyon included a 20 ft drop with few steps (shown above) where we lowered our packs separately.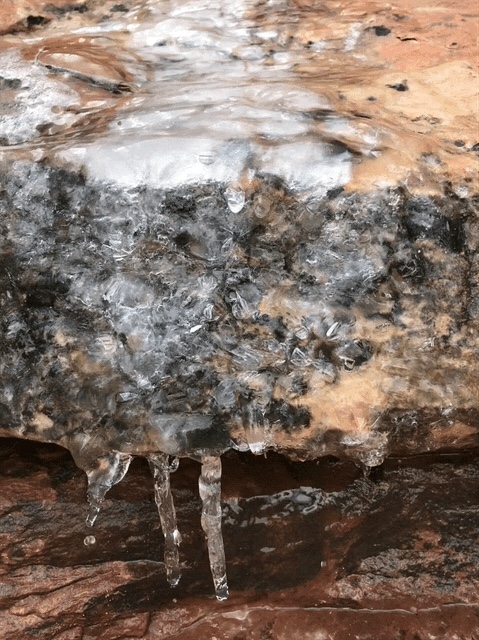 The descent was on the north wall of the canyon and was steep and still icy.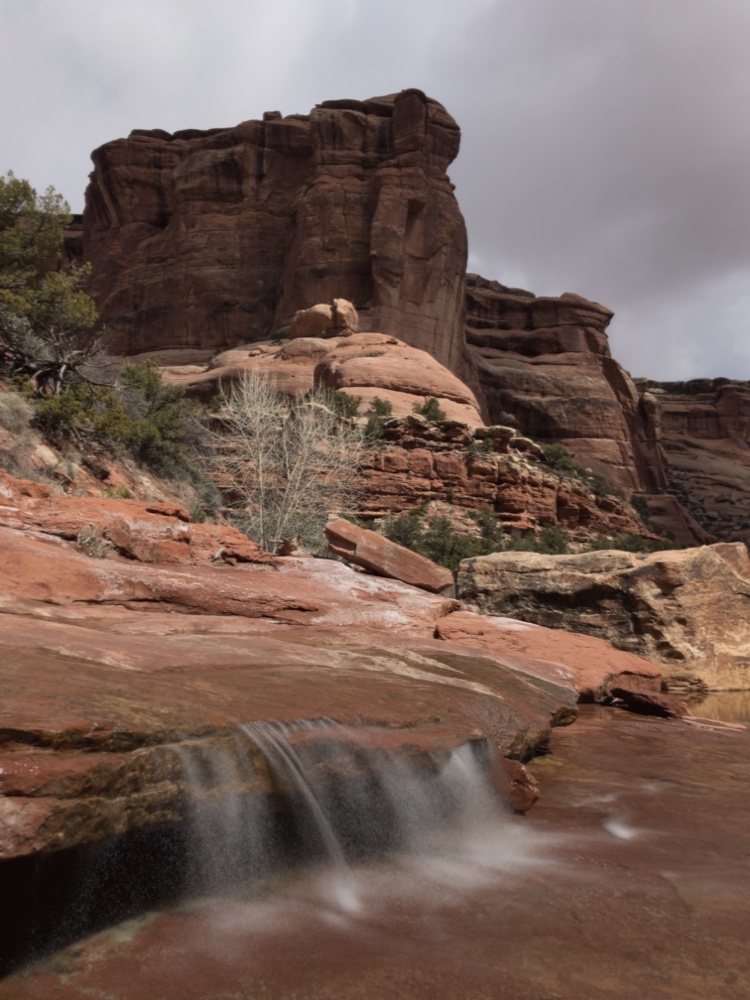 The water was flowing strongly in the canyon, making it easy for us to resupply and treat or boil water as needed.
Speaking of boiling, we've taken to having hot ramen noodles for lunch, especially on chilly days.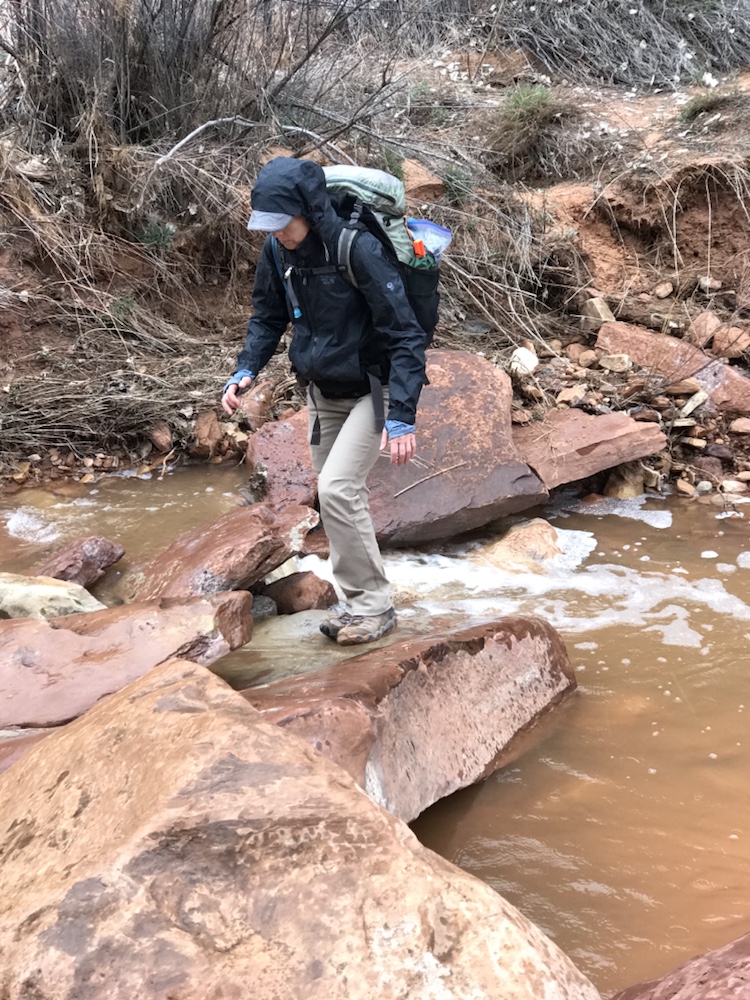 We crossed the creeks countless times and dealt with rain, snow, and tiny hail on both days.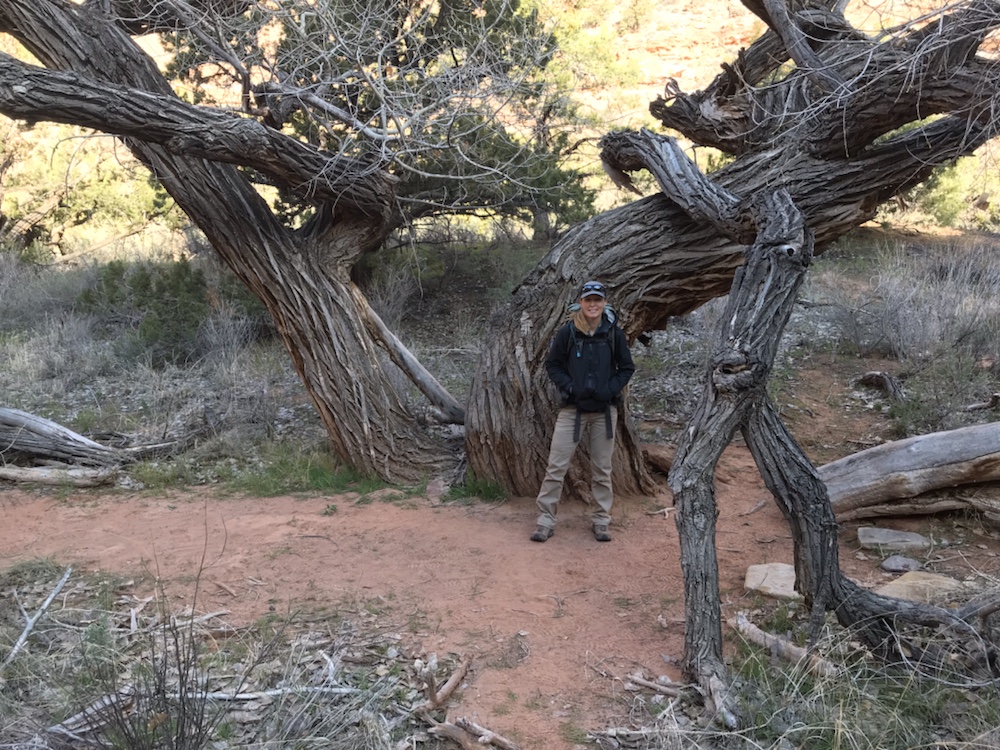 Sadly I forgot to take a photo of our tent setup but you can see our cozy site above.
Day two took us down to the intersection with Owl Canyon where we dropped packs to go explorin' for ruins.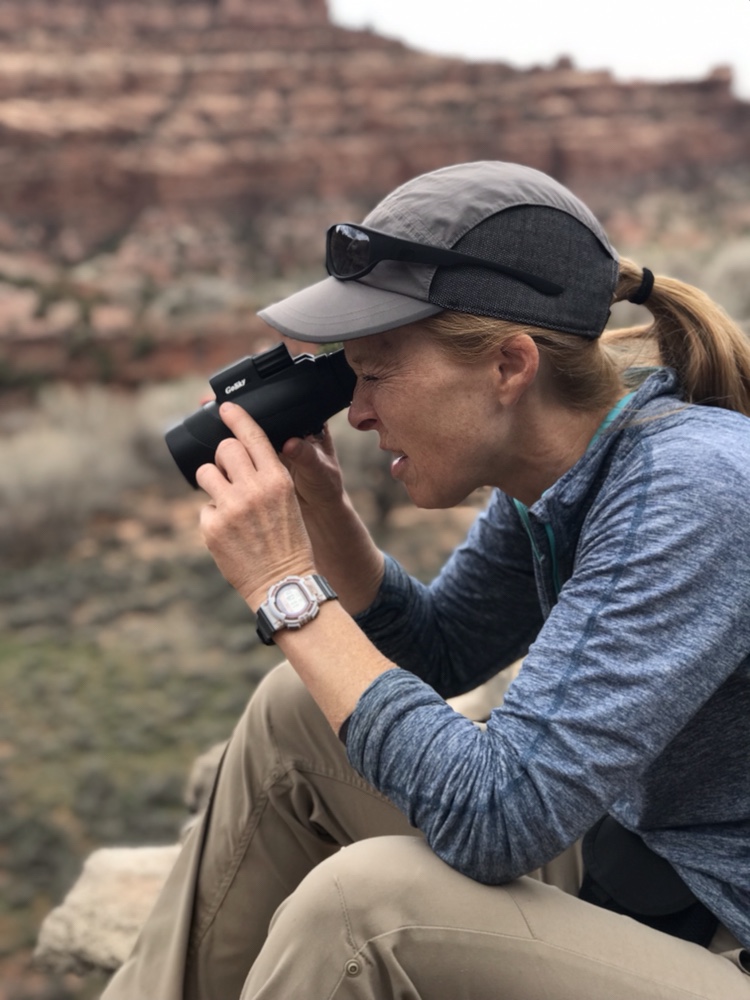 We had no ruins marked on our map but we are getting better at searching for and locating ruins even if we can't reach them all.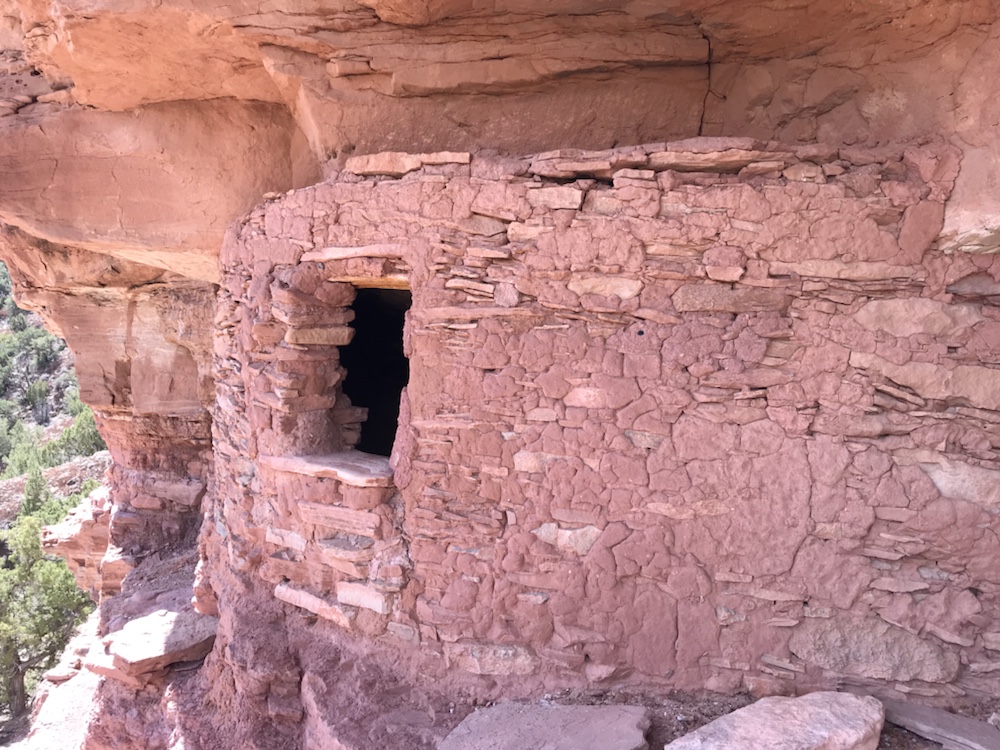 We struck gold on the south side of the combined canyons about a mile down from the intersection.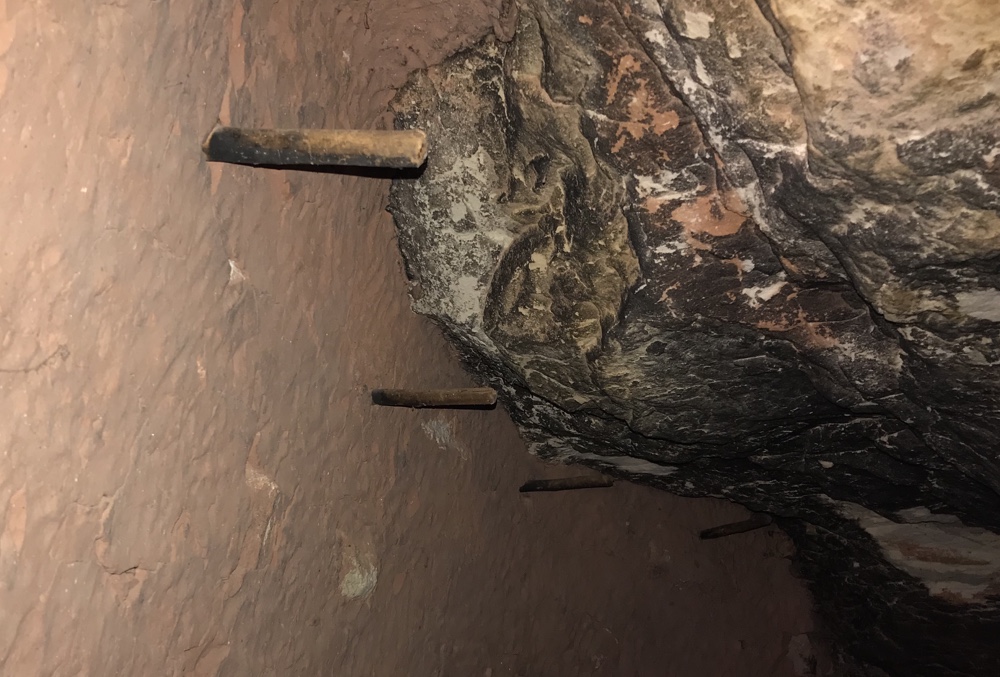 We are calling this ruin Coat Peg Ruin, for obvious reasons if you check out the photo above. It may not be the Coat Peg Ruin, but it is ours.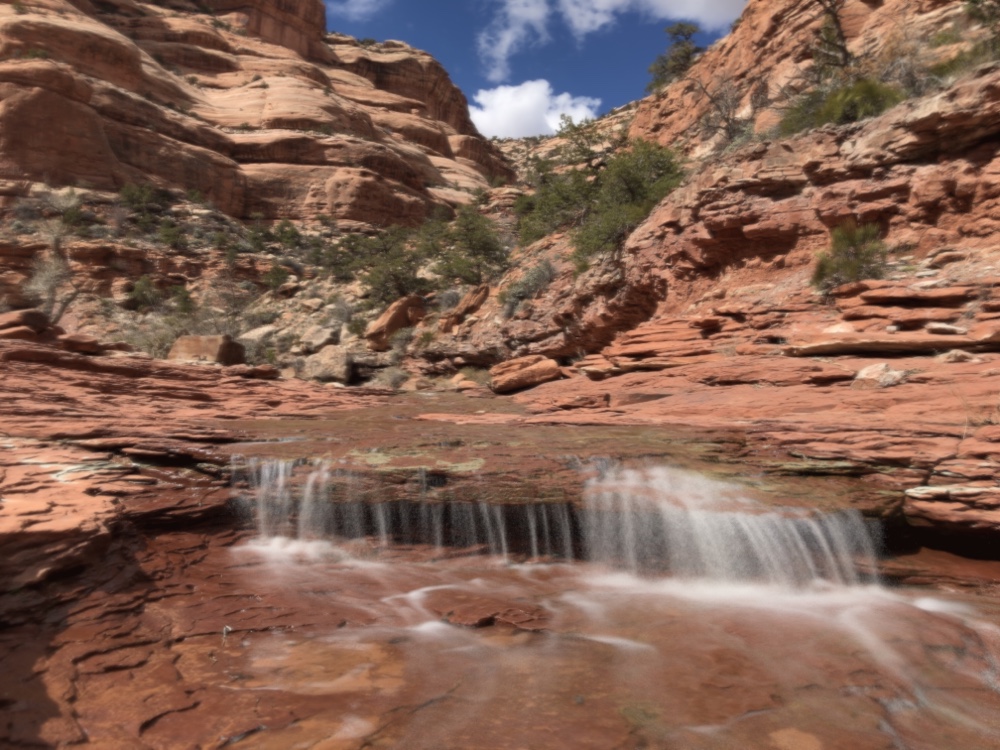 We hiked out Owl Canyon to our car on day two. We could have stayed an extra night but decided to grind out the rest of the day. Owl has spectacular waterfalls throughout, including some dramatic pour-offs.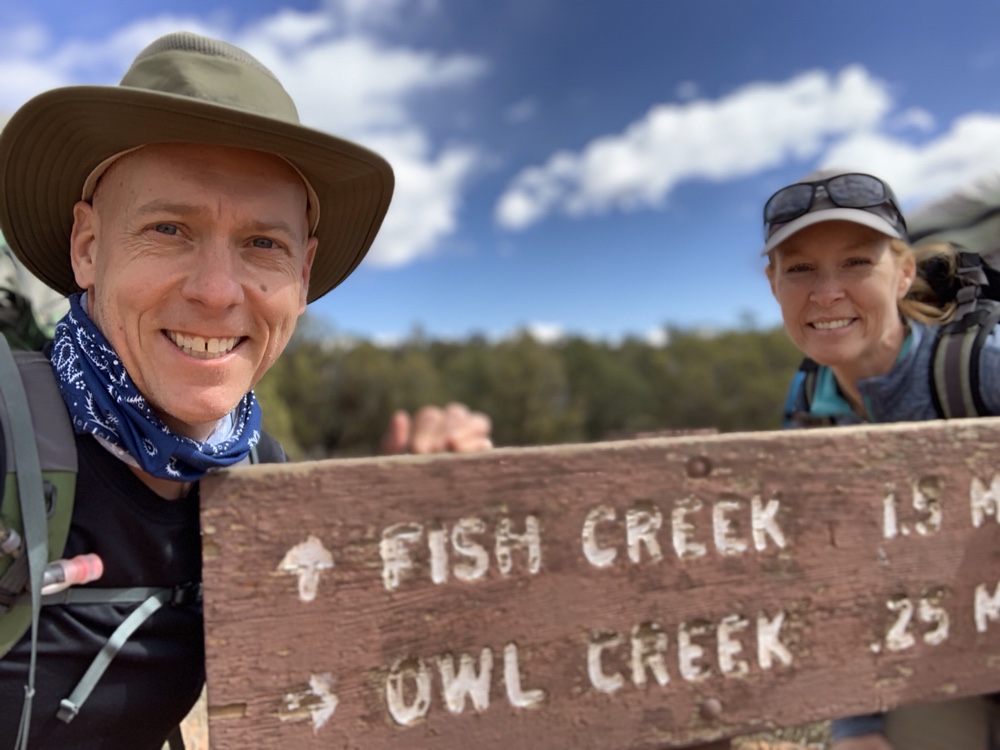 All in all a great hike and a great conclusion to our Cedar Mesa adventure. We'll be back.