The old part of Heidelberg is striking - an old ruined castle looms over a beautiful German village. We were fortunate enough to have a hotel room in the Parkhotel Atlantic, which is located above the castle with amazing views of the city.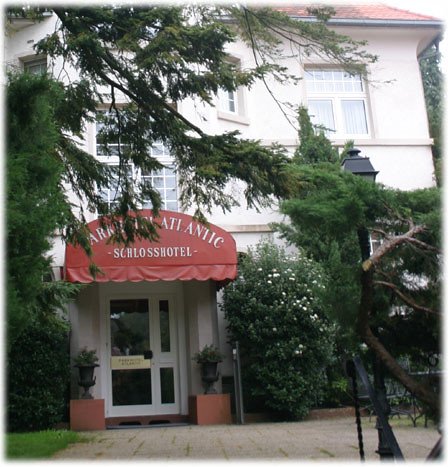 This room was substantially better than our room in Tubingen but was identically priced (about 140 euro for the night, including breakfast). It was nice to have some space to move around, though with a shared bed one of the boys opted to sleep on the floor each night. The boys caught up on homework and did a bit of blogging the first night we arrived. We stayed close to the hotel for dinner, dining at the Wolfsbrunnen restaurant. This was our finest dining of the trip but was still very affordable.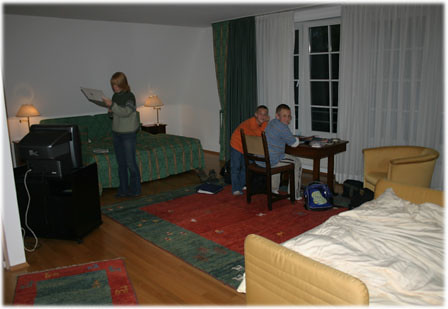 The next day (Sunday) was spent hiking around Heidelberg. The castle is more impressive from far away than it is from the inside - it was all a bit touristy. The one exception was the apothecary museum, which is first rate and very educational with detailed descriptions in English.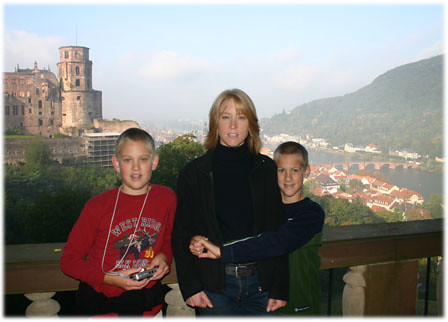 The city itself was a pleasure to stroll through, with many historical buildings and the famous bridge spanning the river Neckar. The highlight was the Holy Ghost Church, and a climb to the top of the tower is highly recommended.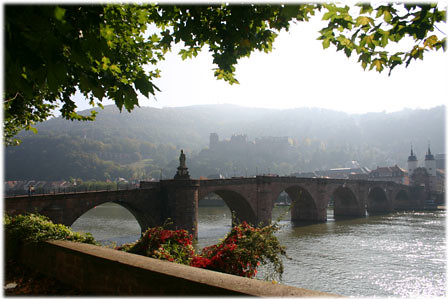 Next up is a drive up the Rhine valley to the lovely town of Koblenz.