Yes, I'm very lucky that my beautiful wife Julie is originally from Las Vegas and that her wonderful mother and step-father (Jan and David) still live there. It clearly doesn't suck heading there for Christmas about every other year. It's not like I'm a big gambler or anything, but I always love hitting the casinos once or twice to play some small-stake craps, Caribbean stud, or one the many other poker variants popping up in casinos these days.
Last May the four of us spent a long weekend in Vegas, and Julie and I had a date together on the strip, staying at the Aladdin Hotel. We were fortunate that trip to get upgraded to a wrap-around luxury suite and had a fabulous time. It was so much fun that we spent another night on the strip, this time at Bally's, while Jan and David watched Jacob and Matthew. Win-win for everyone! Bally's is the old MGM Grand (yes, the one that had the fire back in 1980) and is in a great location near the Paris and the Bellagio. We took a taxi down to Mandalay Bay to see Mama Mia! and had dinner at the Rumjungle. The evening finished with a small amount of gambling (I played Caribbean Stud) and music in one of the Bally's lounges.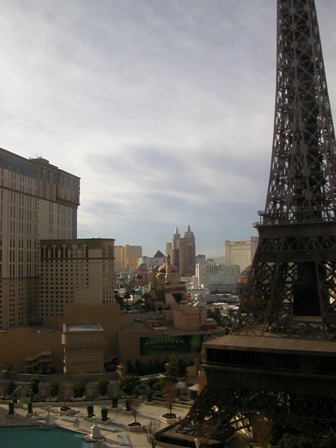 View from our room at Bally's. You can see Paris, Aladdin, and New York New York.
There were a lot of other highlights that week. I'll convey these with some more photos and commentary.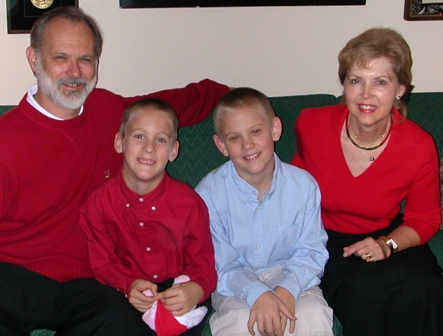 Jacob and Matthew with Grandma Jan and Pappa David before heading to dinner at the Las Vegas Country Club.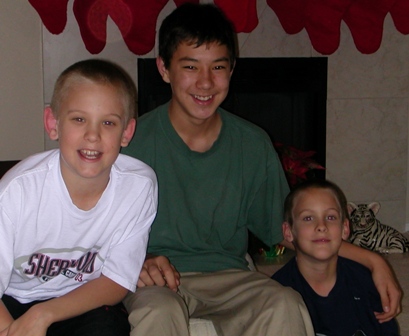 Jacob and Matthew with cousin Jacob.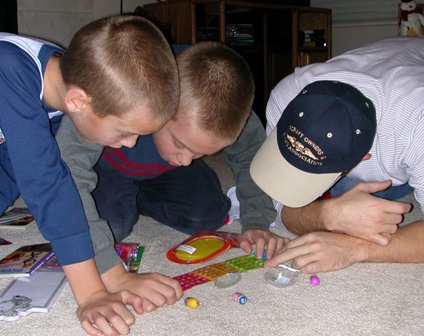 Jacob and Matthew on Christmas morning with Uncle Mike.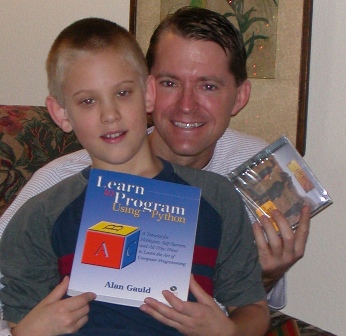 Yes, that's Jacob with a Python programming book. That was the absolute-must- get-gift for him this year.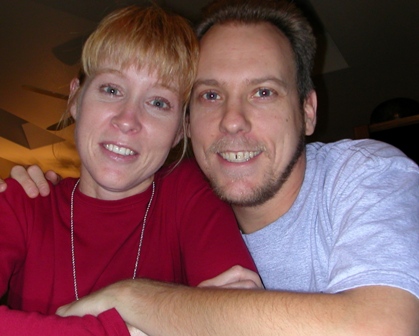 I rarely post photos of myself, but I thought this one with Julie looked pretty nice.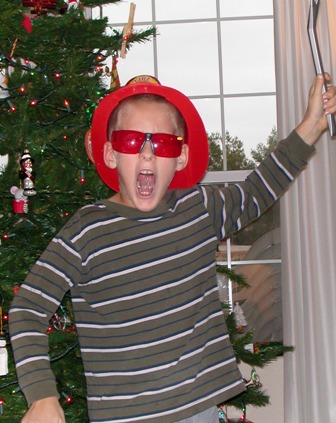 Matthew the psycho fireman.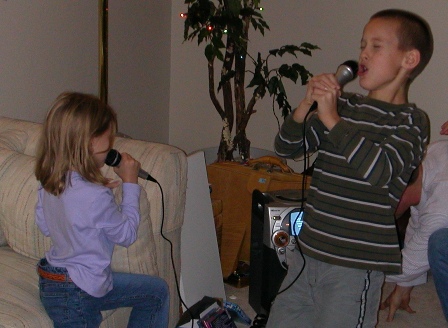 Jan and David were nice enough to give us a Karaoke machine for Christmas. Matthew and Kelsey entertained the crowd with this rousing rendition of Paperback Writer by the Beatles.
Jacob applying his newly discovered Python programming skills the day after Christmas.
We played a lot of street two-hand-touch football this year. Julie's brother Dave flew in on Friday and we got a chance to play two-on-two Saturday.