Golf at Oak Hill Country Club
Last week I had a chance to play another Donald Ross bucket list course for me: the Oak Hill Country Club (east course) near Rochester, New York. I have a neighbor who is a member, and he had worked all summer to book us a tee time. We were finally able to get one the day before we were leaving Keuka Lake for the winter.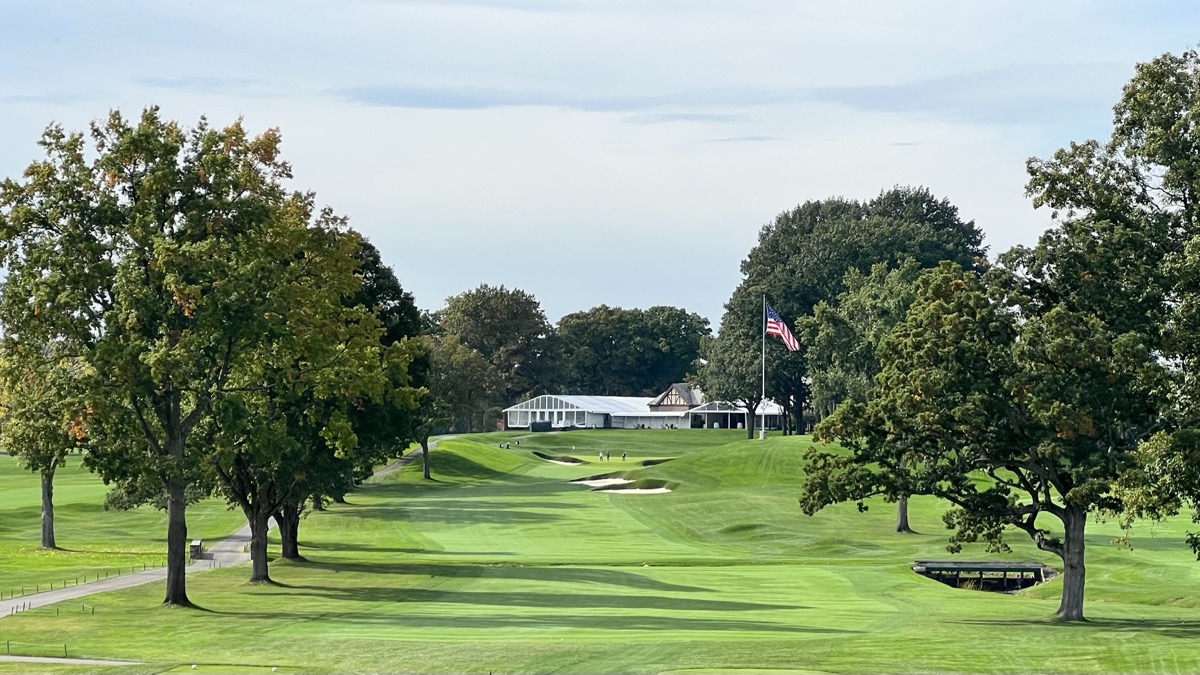 Heading up fairway to the clubhouse
The course is incredible. I was able to see much of it while I worked as a volunteer for the PGA championship earlier this year, but it was such a different experience actually playing the course versus watching the pros play it from the outside the ropes.
We played from the blue white combo tees, which is further back than I've been playing courses lately, but I'm starting to enjoy playing from a longer distance. It brings new irons into play for me to hit on par four and the increased challenge is a better test for my game. I had some rough holes at the start but settled down and actually played pretty well on the back nine.