Golf at Essex County Club
I played a bucket list course last week as part of an event hosted by The Golfer's Journal, Broken Tee Society (TGJ). The course was the Essex County Club, near the eastern tip of the MA north shore outside of Manchester-by-the-Sea.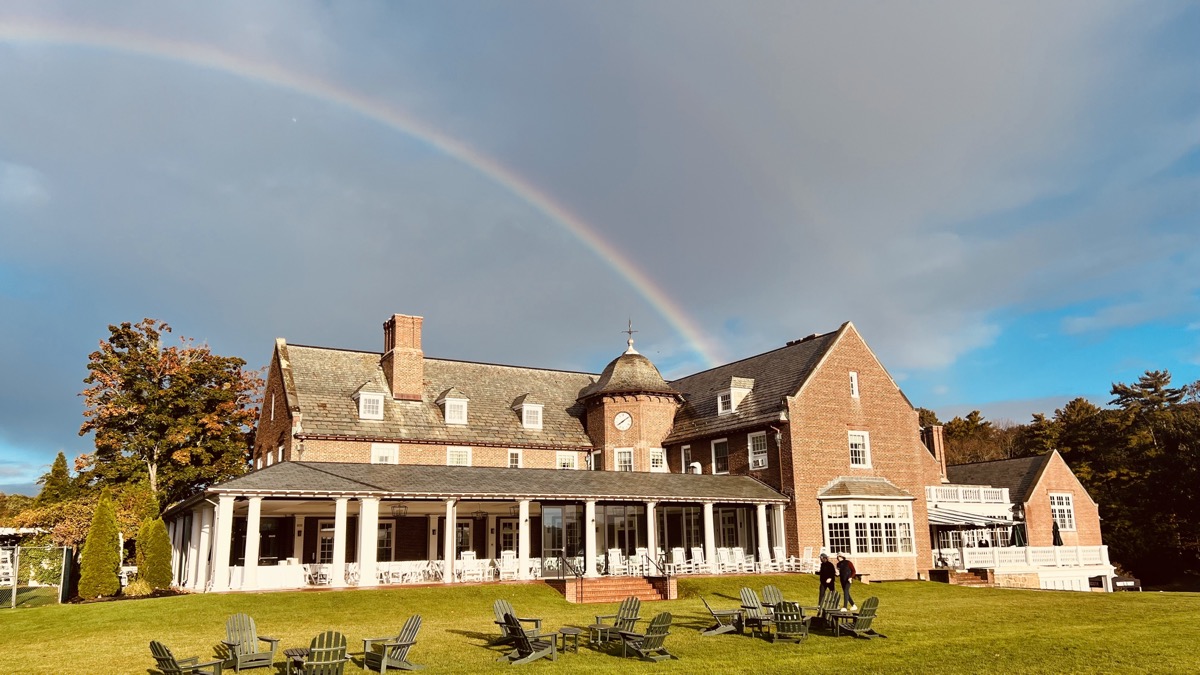 Essex County Club clubhouse
TGJ is a premium golf magazine that also has a social network (on Discord) and runs golf events across the country (Ireland next year, so across the globe I supposed). They typically run lotteries for events like these, and knowing that we would still be in the NE in mid October I signed up. At first I was waitlisted, but within eight hours I got a notification that I could register for a mere $500. The cost seems high, but there would be swag, food and beverage, and a chance to play an exclusive private course that is legendary among Donald Ross aficionados. Courses like Pebble Beach, TPC Sawgrass, and the like are north of $600 these days so this isn't unreasonable.
Julie dropped me off early so that I could orient and have time to warm up. Weather forecast was sketchy going in, but we encountered mostly blue skies with some medium intensity wind throughout the morning and early afternoon. The setting for this course is spectacular, with a few rocky hill features that are the centerpieces of the layout. This review of the back 9 will give you a sense of the dramatic terrain.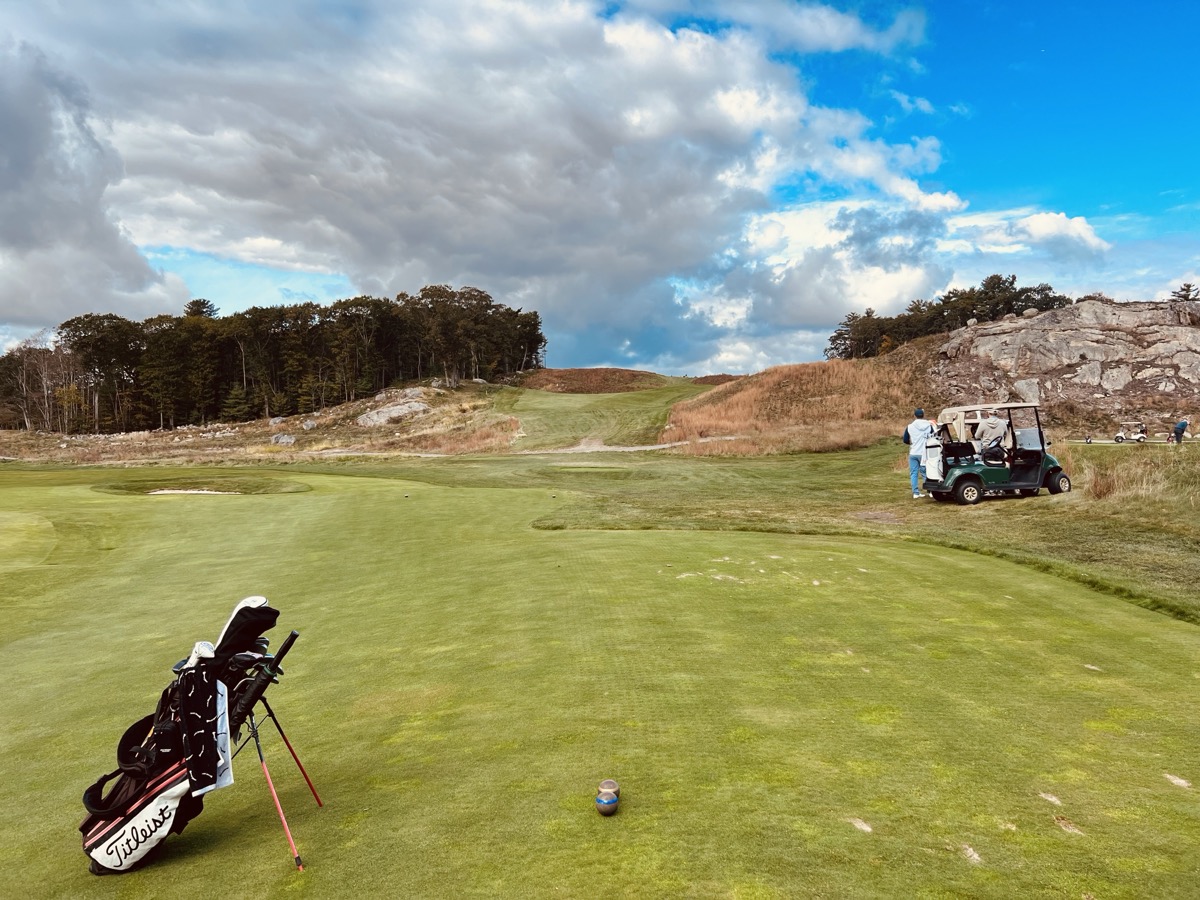 My golf bag with the big rocky hill ahead
This wasn't just a come out and play outing – it was a competition! I was paired with a golfer who was close in ability to me, with a handicap index maybe 1-2 better. We played 18 holes of better ball stroke play, where we pick the best net score for each hole as our score. We were paired with two friends who are scratch golfers and long hitters. I had a terrible start (we started on 8th hole) after a long drive (295 yards, outdriving all three of my playing partners) with a triple bogey, but settled down and put together pars on 4 out of the next 5 holes. We were actually leading the net scoring event after our first 9 holes, but stalled out and finished in the middle of the pack.
I wasn't there for the competition. I walked and carried my bag for most of the round and just took in the brilliance of design and the amazing terrain features. Sadly we had to start our drive back west after the 18 holes, so I missed out on 9 holes of free play and the closing dinner. Playing at Essex again probably will not happen, but I'm glad I jumped on this opportunity. TGJ put on a great event and I'll be looking forward to playing in more going forward.