Golfing Adventures in Central NY
I coordinated a golf meetup with some new friends from The Sand Trap (aka TST), my favorite online forum for all things golf. My golf coach Erik runs the site.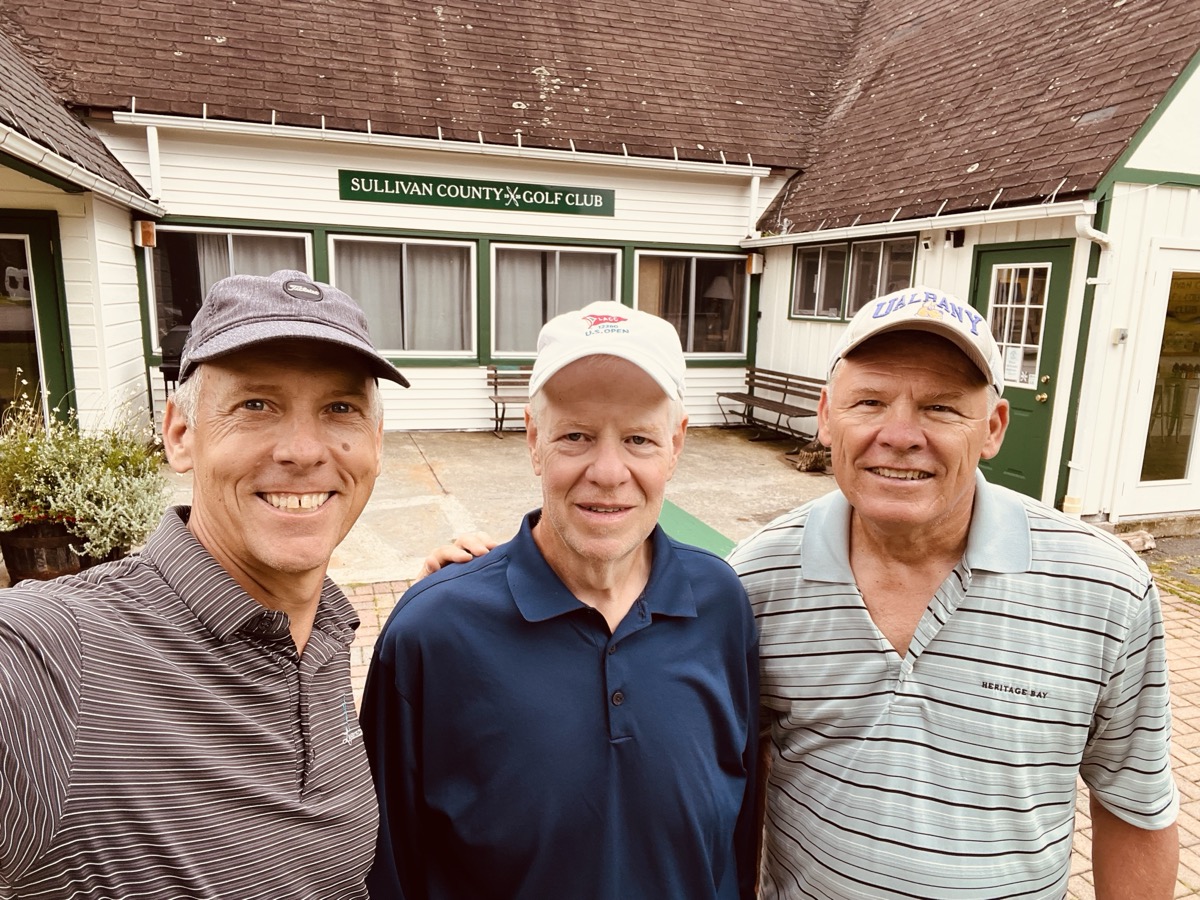 Mike and Joe join me at Sullivan County Golf
Our first stop on a Friday afternoon was the renewed Sullivan County Golf Club in Liberty NY. This is a 9 hole track in a valley and alongside a steep hillside in the Catskills. Tom Coyne, one my favorite modern golf authors, was looking for a project (and subject for his next book) and took over management and operations of the course last winter. New TST friend Mike brought his golfing buddy Joe and we met up to walk 18 (double loop, separate tees for the back 9) on a soggy but thankfully rain-free afternoon.
The course was OK; the heavy rains during the prior month made the fairways soft and mushy (shorter drives) and the greens too forgiving (easy to land and hold them). From what I've heard, the course shines when it plays faster; the fairways are hard to hold because of the side sloping, and approach shots require some creativity.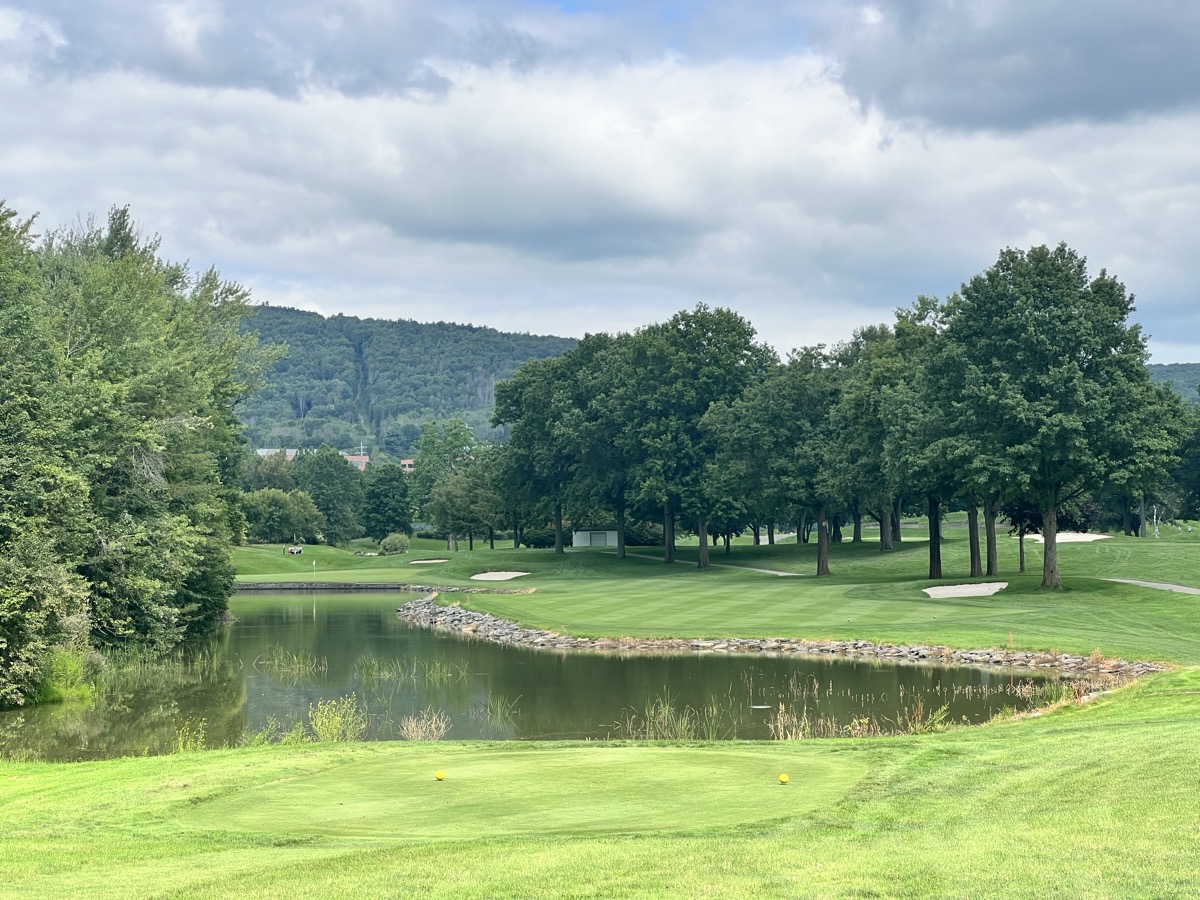 Beautiful hole on the back 9 at En-Joie
I overnighted at a Harvest Host in PA in my van, then joined Mike at En-Joie in Endicott. This course hosted the Dick's Sporting Goods tournament earlier this summer, a stop on the senior / champions PGA tour. Arriving at the course I was mildly concerned – I felt like I was arriving at a lumber yard or a cheap muni course. Lots of chain link fencing, retro but not elegant buildings, and the driving range is about a mile away. The course was worth it though, a parkland layout that makes good use of the constrained acreage for the property. We were required to rent carts on a Saturday morning, but I would have loved to walk the course. Very short walks from greens to the next tee, and not a lot of hill climbing. Greens were in perfect shape.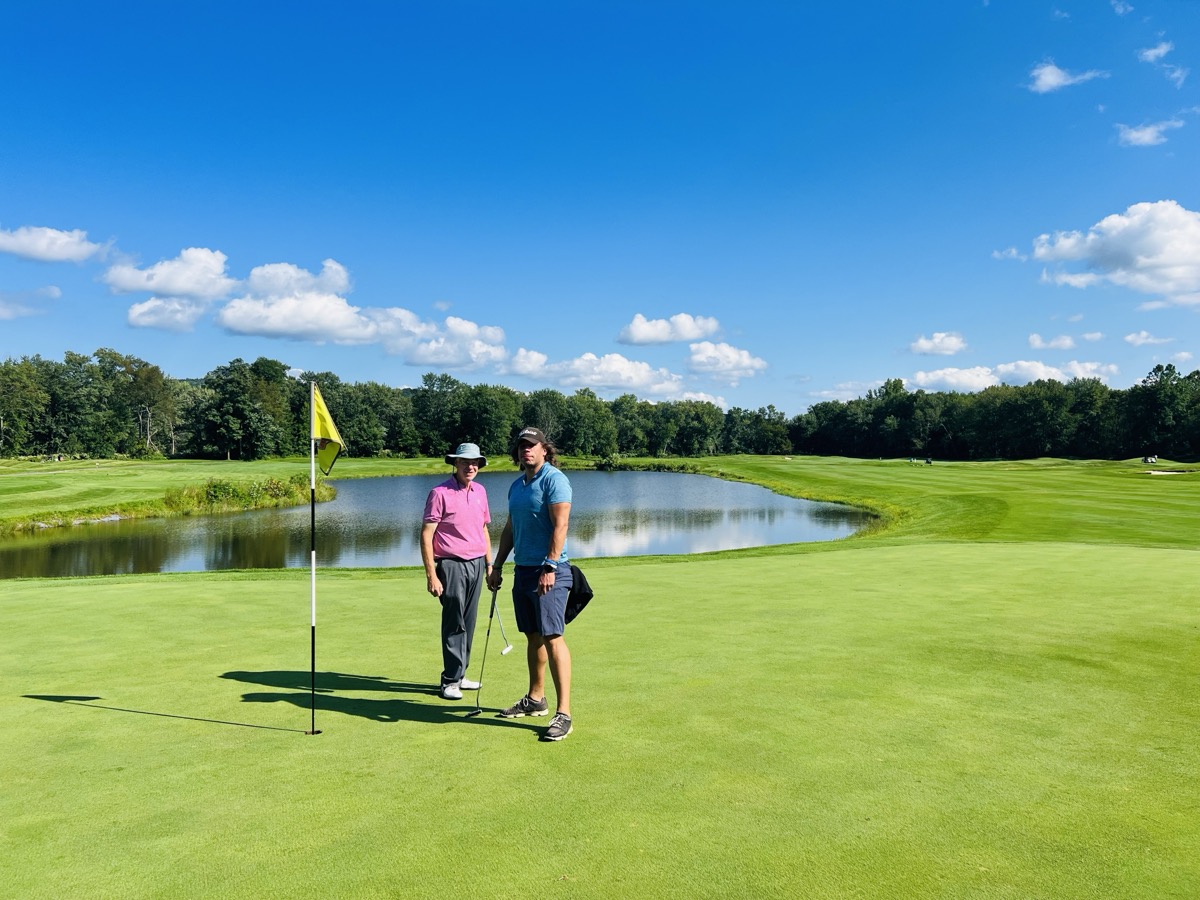 On the front nine at Hiawatha
After lunch at En-Joie and a brief rest, we met up with another TST friend Christian to play The Links at Hiawatha Landing. We couldn't have picked a more contrasty course, as this one is trying to do its best links golf impersonation with wide fairways, spread out layout (much of it along the river), and hard surface fairways and greens. Very enjoyable and tricky golf. I think I short sided myself on the back of the green five different times. Fast learner, right?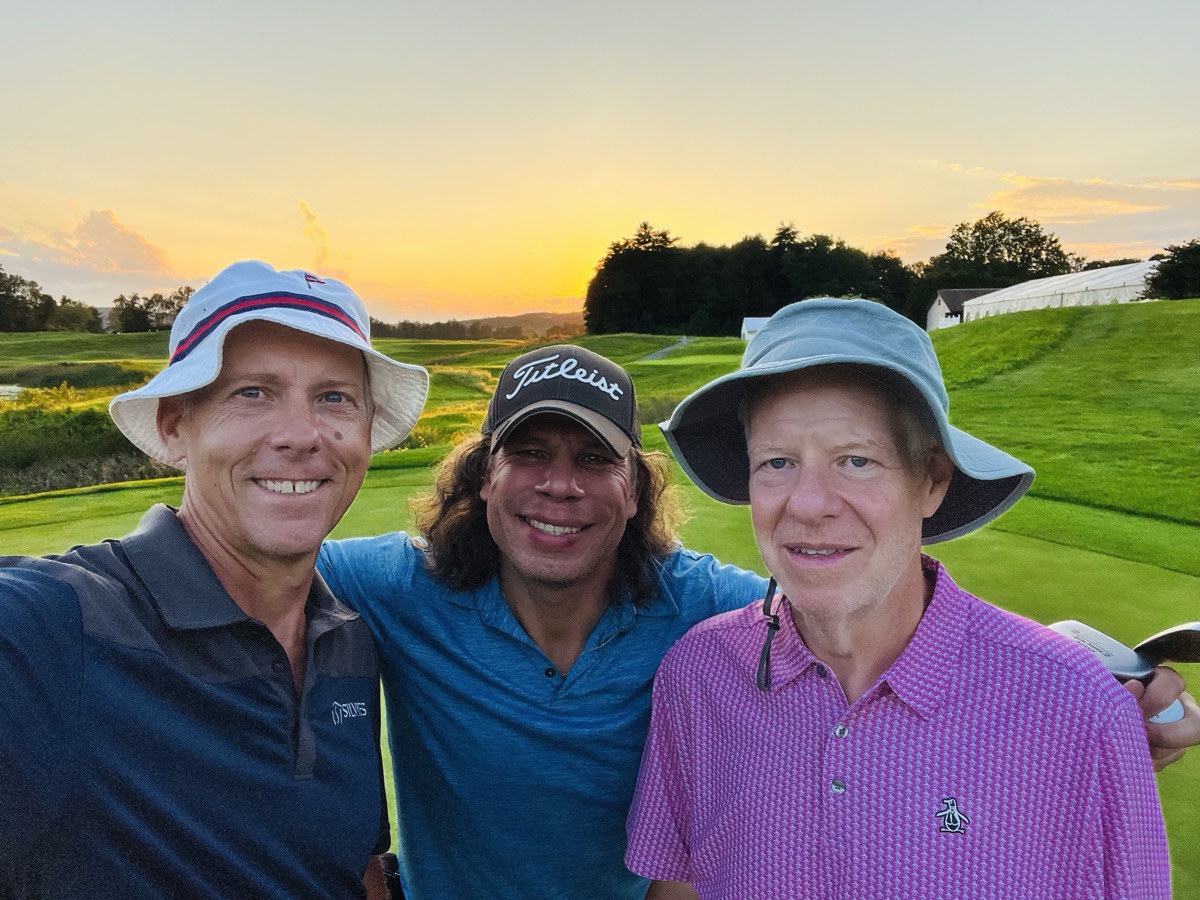 With golfing buddies Christian and Mike at Hiawatha
This was my second TST outing and it was great to make some new friends. Mike and I will likely meet up in northern California in early December for another round.