Prague Music and Architecture
Our Prague visit was quite different than prior cities: more walking and exploring, fewer museums.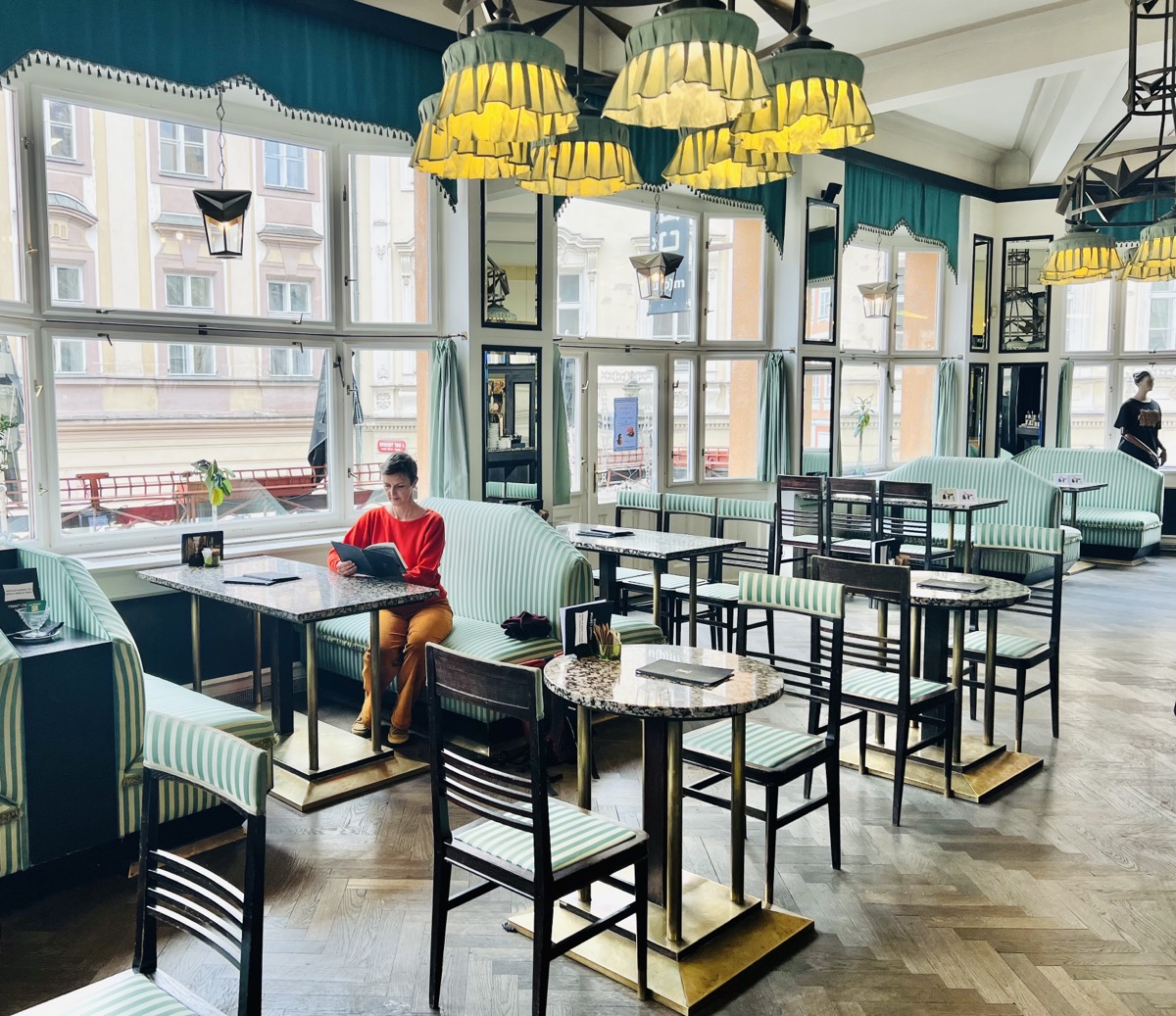 Cute cafe in Prague
Rainy Thursday started with a Prague Art Noveau and Cubist Architecture walking tour with our guide Bonita. We spent over three hours with her, looking at building facades, barging into hotel lobbies and cafes, and talking about Prague history. The tour was exceptionally good and opened our eyes to elements that were hidden in plain sight.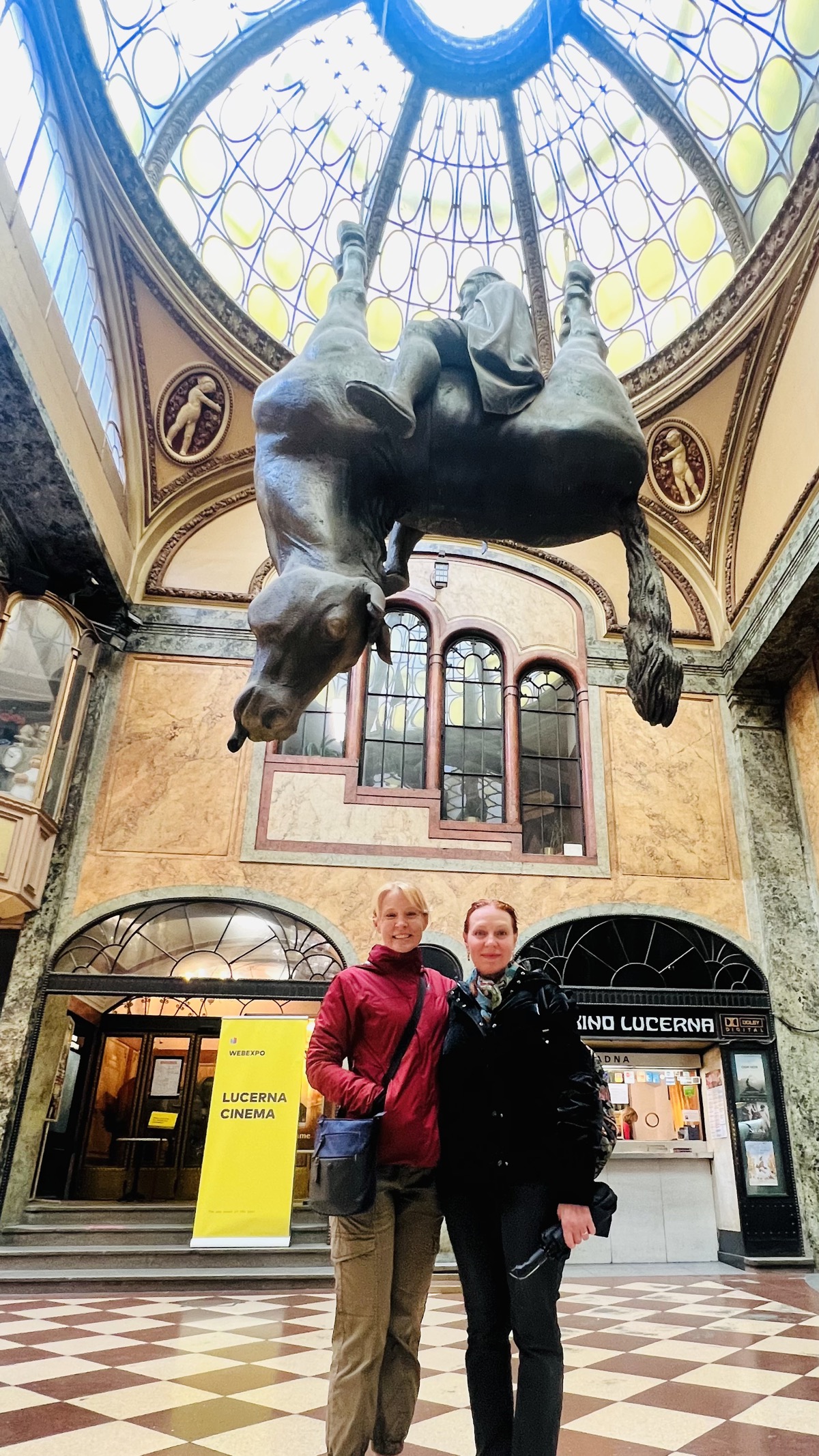 Julie and our guide at the upside down horse
Similar to Berlin and other European major cities, Prague experienced a cultural peak around the turn of the 20th century, much of which was rapidly undone following WWI. There's so much historical context that overlays with art and architecture, and we are lucky to have much of the innovation that happened in Prague staring right at us.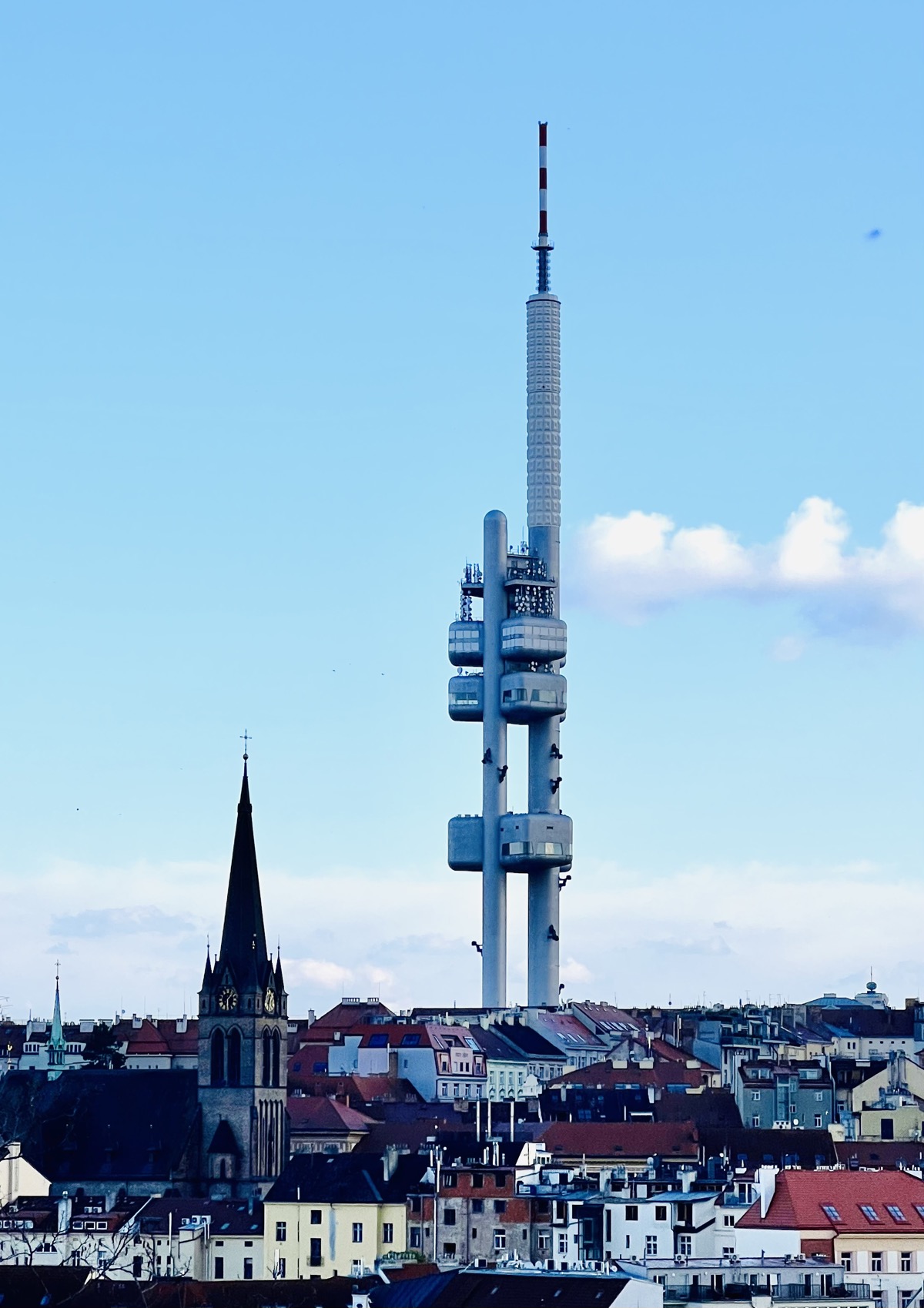 Babies crawl up the Zizkov TV tower
Prague has several amazing parks and high points to walk to, and each day we allocated some time to wander away from the city. This included Riegrovy sady, Vitkov hill, Stromovka, and Petrin hill. It seems that every park features its own beer garden (or two).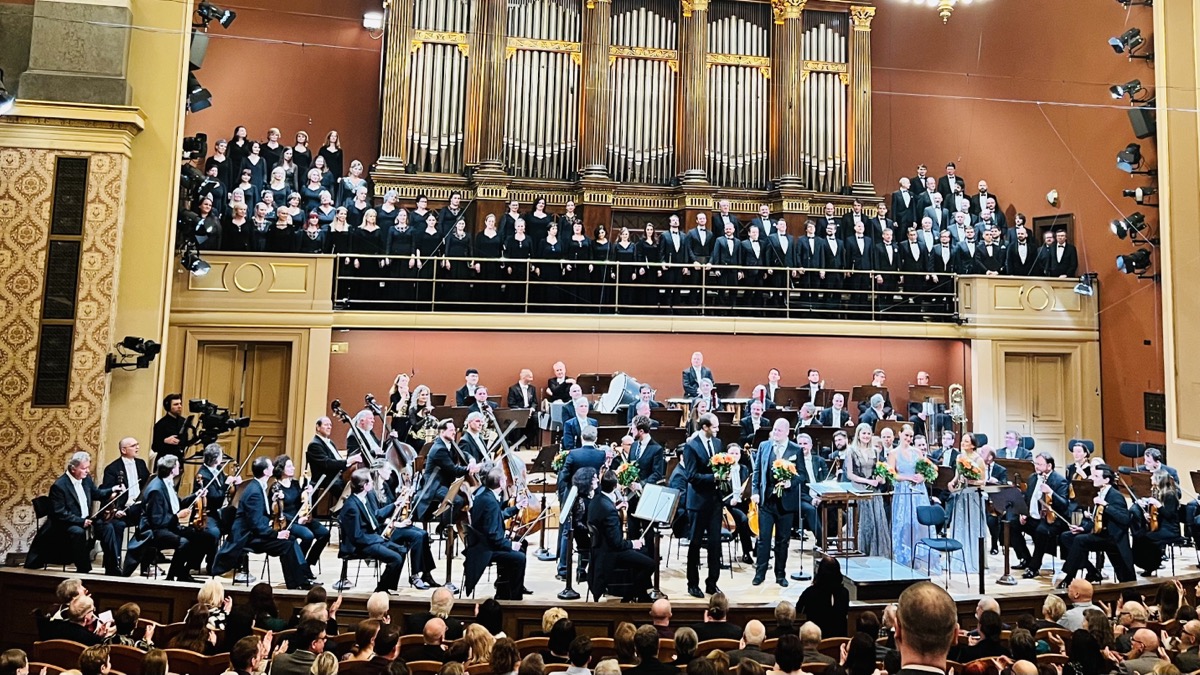 End of the philharmonic concert in Prague
We also saw two concerts in Prague, with the highlight (maybe of the trip so far) being the Czech Philharmonic performing Schumann's oratorio Paradise and the Peri. Just as we had never seen an opera before Vienna, we didn't know what to expect with an oratorio. It entailed a full orchestra, a choir in the balcony above, and five featured soloists on the main stage. Conducting the orchestra was Daniel Harding; we were both impressed by his energy and what appeared to be pure joy as he led the ensemble. We found this roughly two hour long performance to be much more engaging than the opera in Vienna, but this is the age of short attention spans.