Julie and I spent our first Prague morning touring the museum and memorial complex of the Jewish quarter.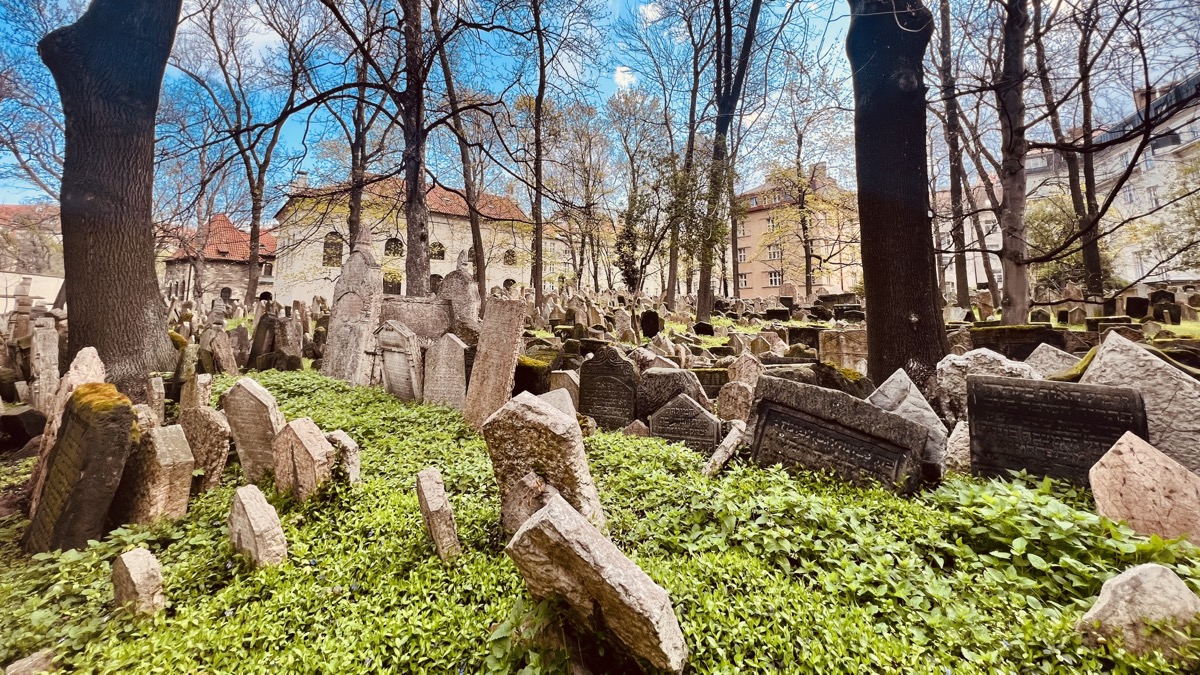 Jewish cemetery
I was last in the quarter in 1990 and while some things remain the same, so much has changed. At the time I visited, the synagogues were in disrepair and any semblance of a museum didn't really exist. There had been efforts in the 60s to create a place to remember the over 100,000 Czech Jews impacted by the holocaust, but that was mostly unwound after the Prague spring reprisals from the USSR. My only memories of the Jewish quarter from that time is of the Jewish cemetery and that the namesake of my travel partner, David Oppenheim, was chief rabbi in Prague in the 17th century.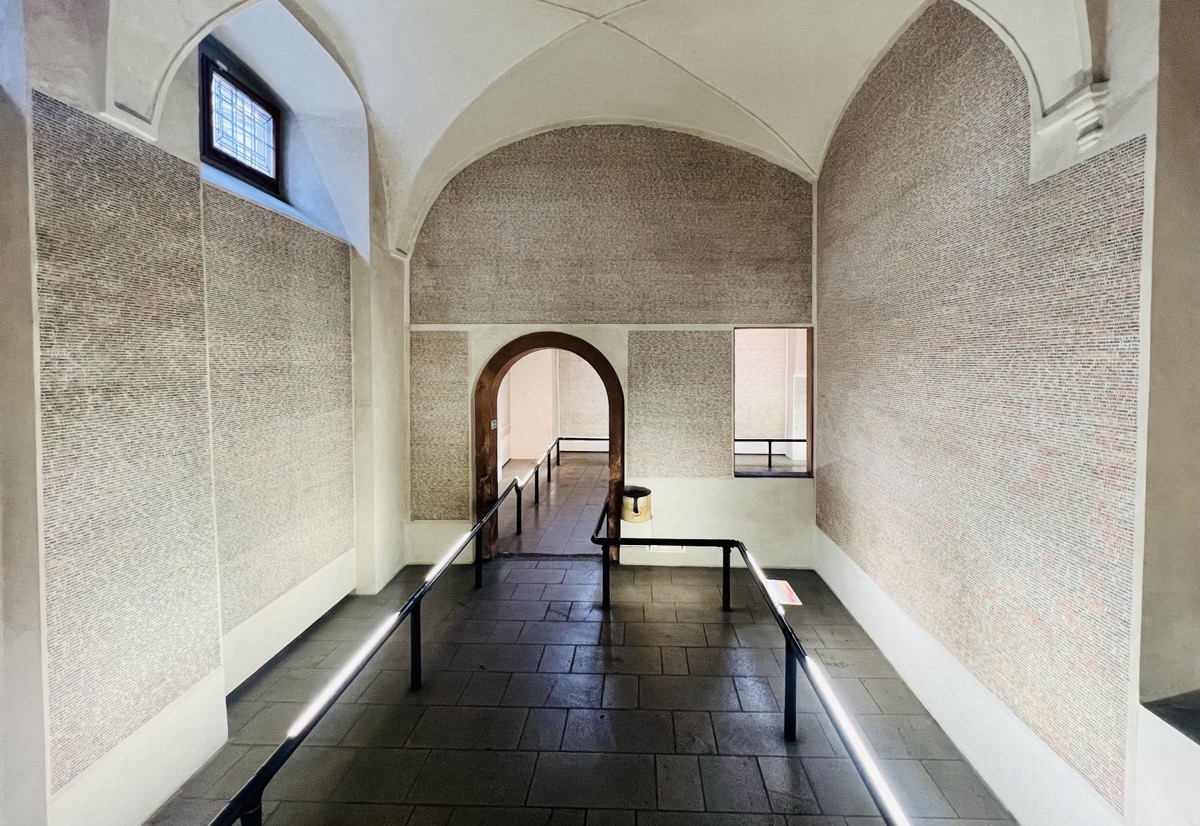 Pinkas synagogue
We started our day at the Pinkas Synagogue, hugely impactful on both of us. By starting early we had the building mostly to ourselves, giving time for reflection. The main exhibition is the writing on the walls of the names of about 78,000 Jews murdered in the holocaust. There's also a room with children's art, saved from the ghetto and deportation camp in Terezin.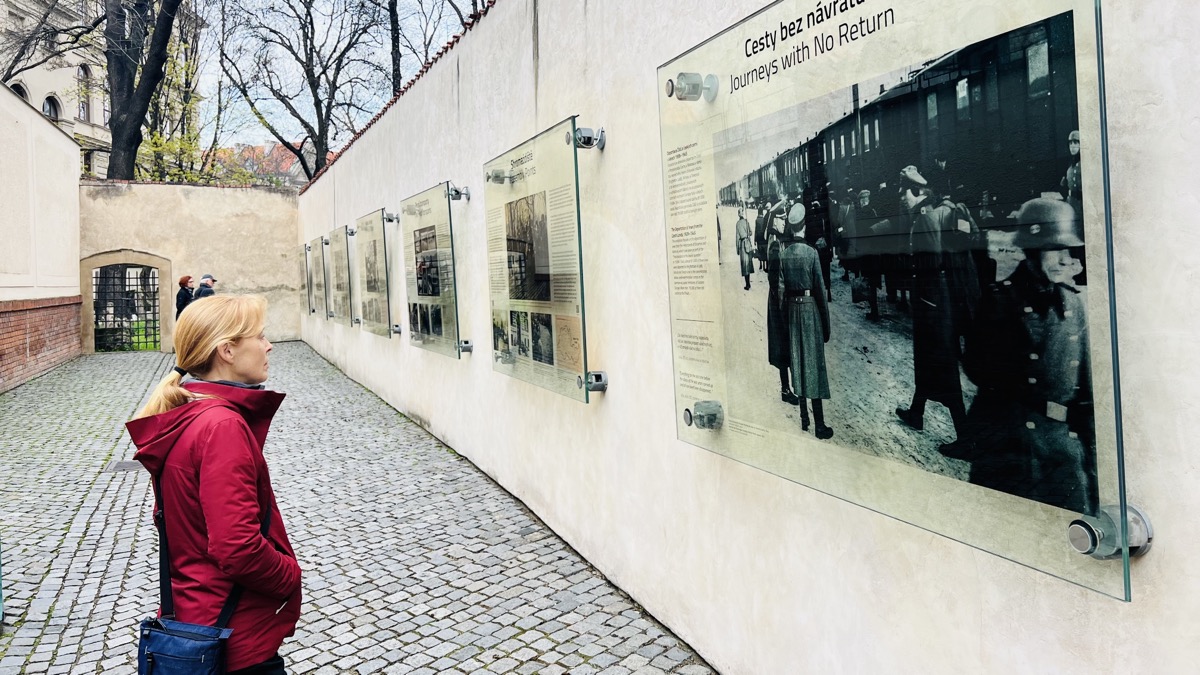 Exhibition on deportation
Between Pinkas and the cemetery they have a permanent exhibition on the collection and transportation of Jews, mostly routed through Terezin and from there into work camps or, more likely, extermination camps.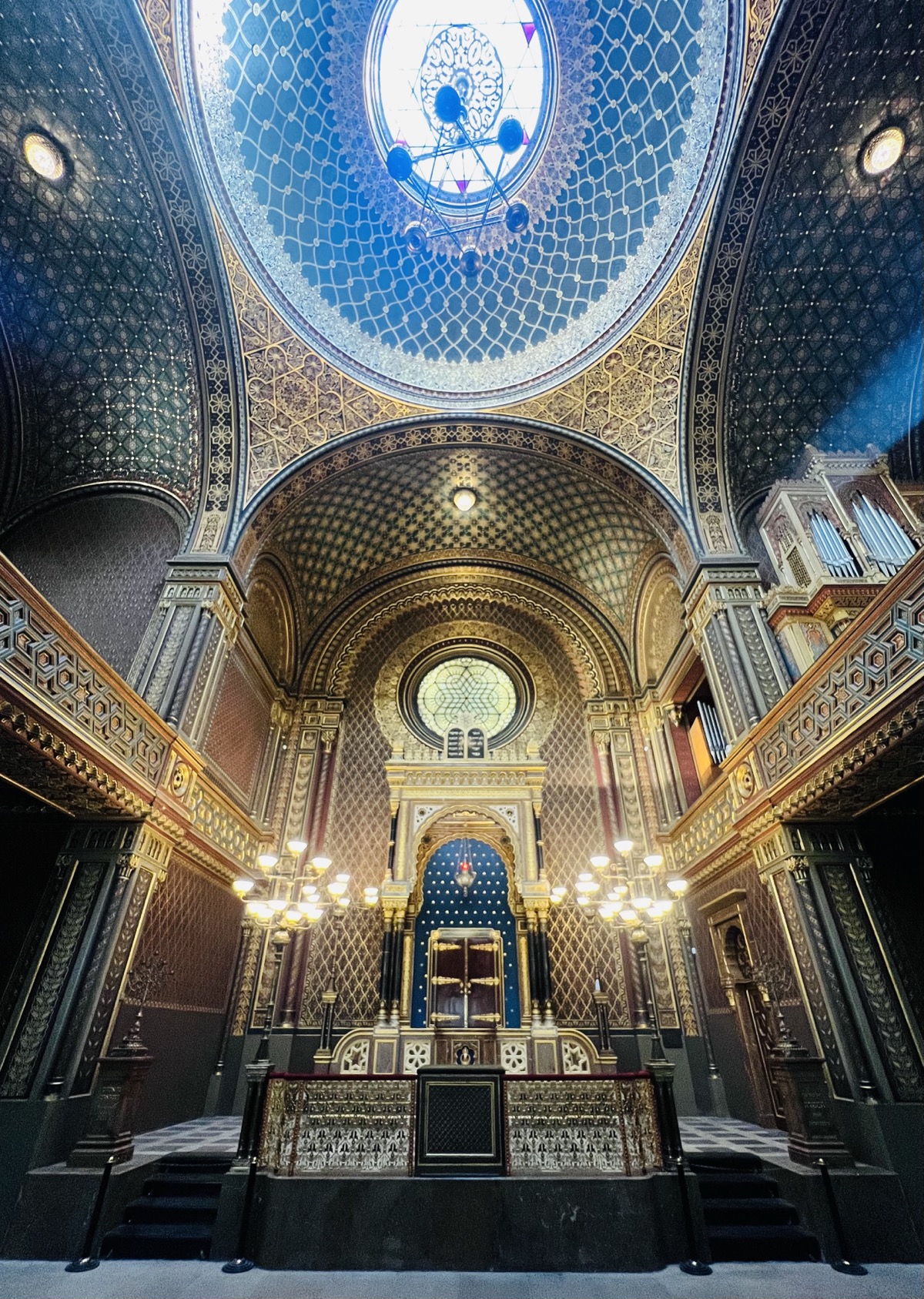 Spanish synagogue
We visited all of the synagogue museums, learning about the history of Judaism in Prague, religious practices, and of course the events leading up to the holocaust. Not a cheerful way to start our Prague adventure, but an important one.