The train from Salzburg to Prague (change in Linz) was longish for us, so I upgraded to first class. Our seats in the first segment (Austrian intercity train) were very plush.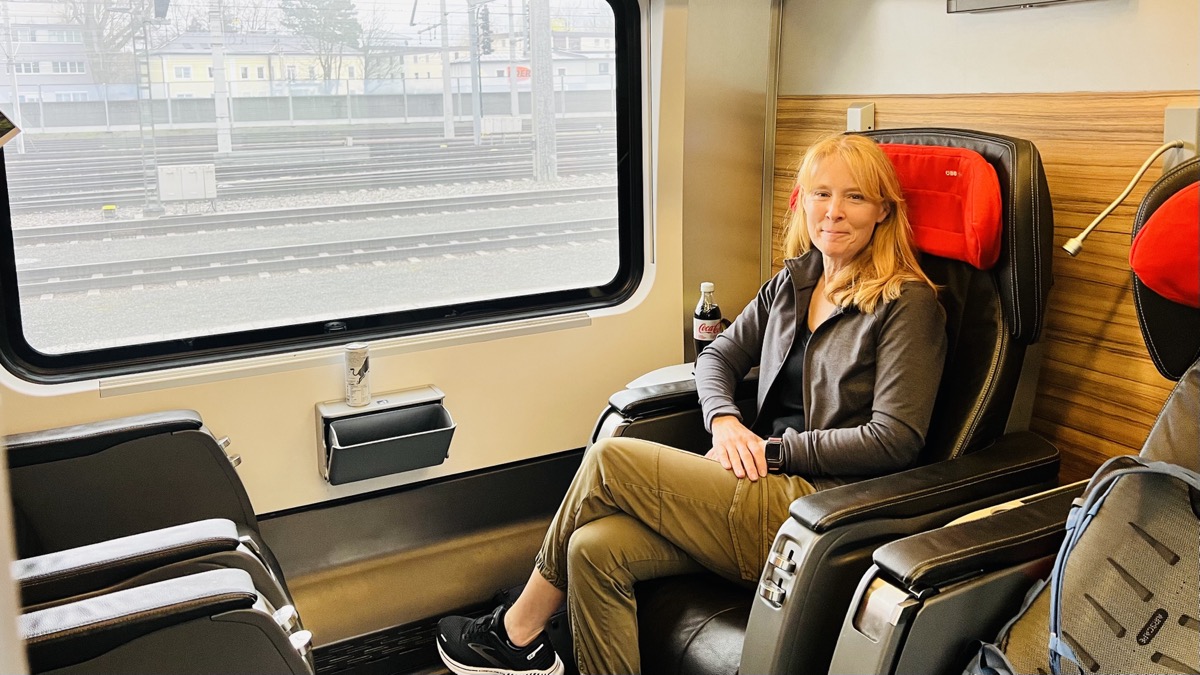 Julie in our fancy train to Linz
We've enjoyed the half days spent traveling. Good rest time, plus a chance for Julie to catch up on work, prepare for our next city, etc.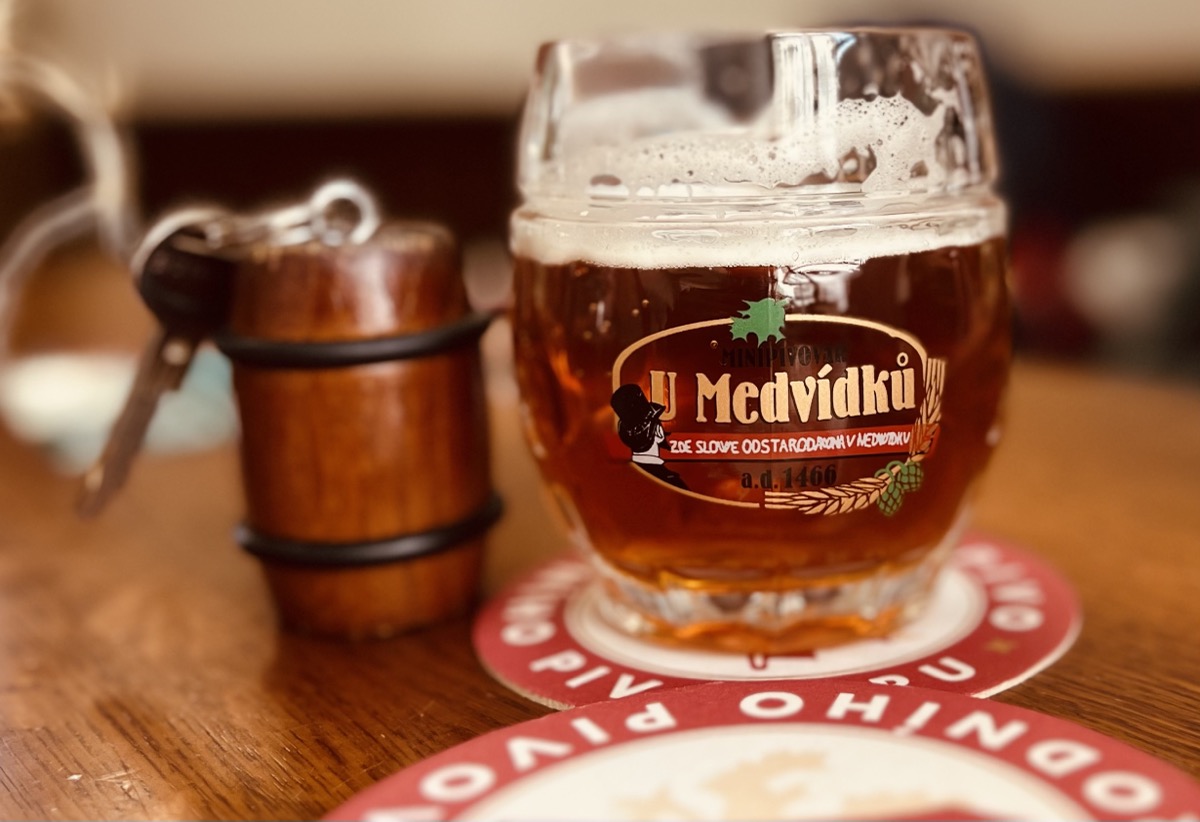 Arrival beer
We really like our hotel in Prague, the Brewery Hotel - U Medvídků. While a bit kitschy, the room is enormous and we like the morning breakfast with endless coffee. The location is superb, and we like being on the fringe of the touristy old town so we can easily branch out for unusual sites and better restaurants. And they served us a beer on arrival.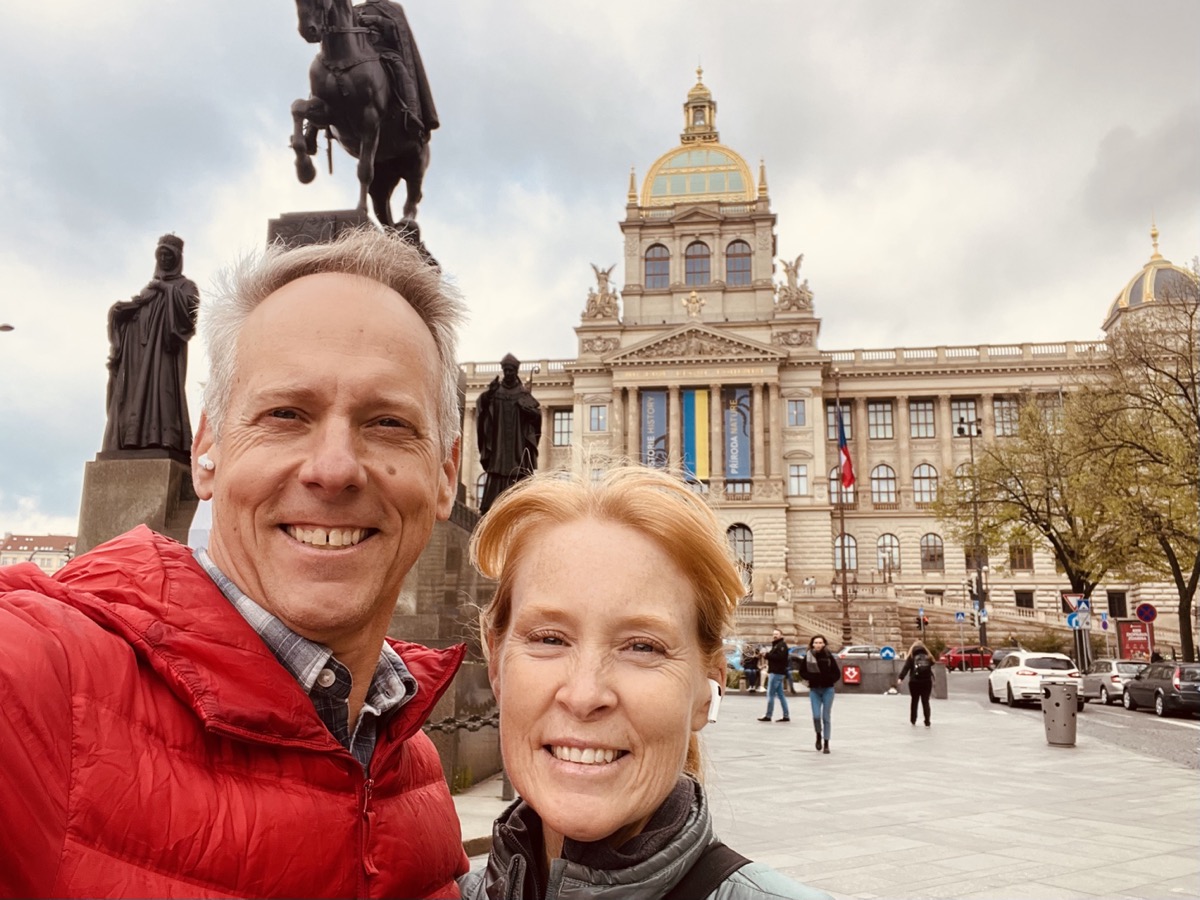 Chris and Julie hook up at the horse's tail
On arrival we did what is becoming the standard first activity: a self guided walking tour. With just the two of us we can share my air pods and listen to the Rick Steves tour. A great setup for the rest of our exploration.