Julie and I made a brief stop in Salzburg (two nights) as a transition from Vienna to Prague. Long ago we'd booked The Sound of Music tour with Fräulein Maria's Bicycle Tours. I was skeptical, and the weather was looking pretty awful for a bicycle tour.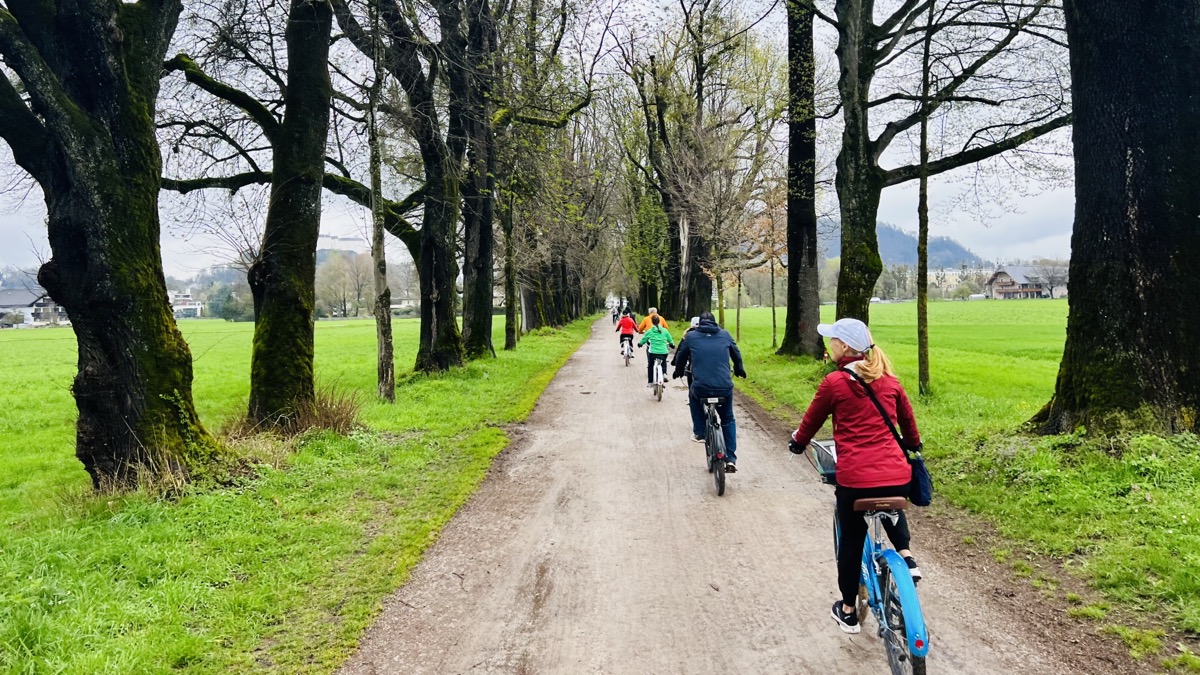 Riding the path from Von Trapp
I was so wrong, and so surprised! We did more on the bikes than I expected, learned more about Salzburg history than expected, and most importantly Julie was all grins throughout the tour.
It helps to be an über-fan of the movie, and it really helps to have recently seen the film so you have a clear picture of what to look for. To the film's credit, it has a lot more footage from Salzburg than it had to; so much of the film (almost all of the indoor scenes, some of the outdoor scenes) was made on a Hollywood soundstage. Joining other big fans made the tour that much more fun.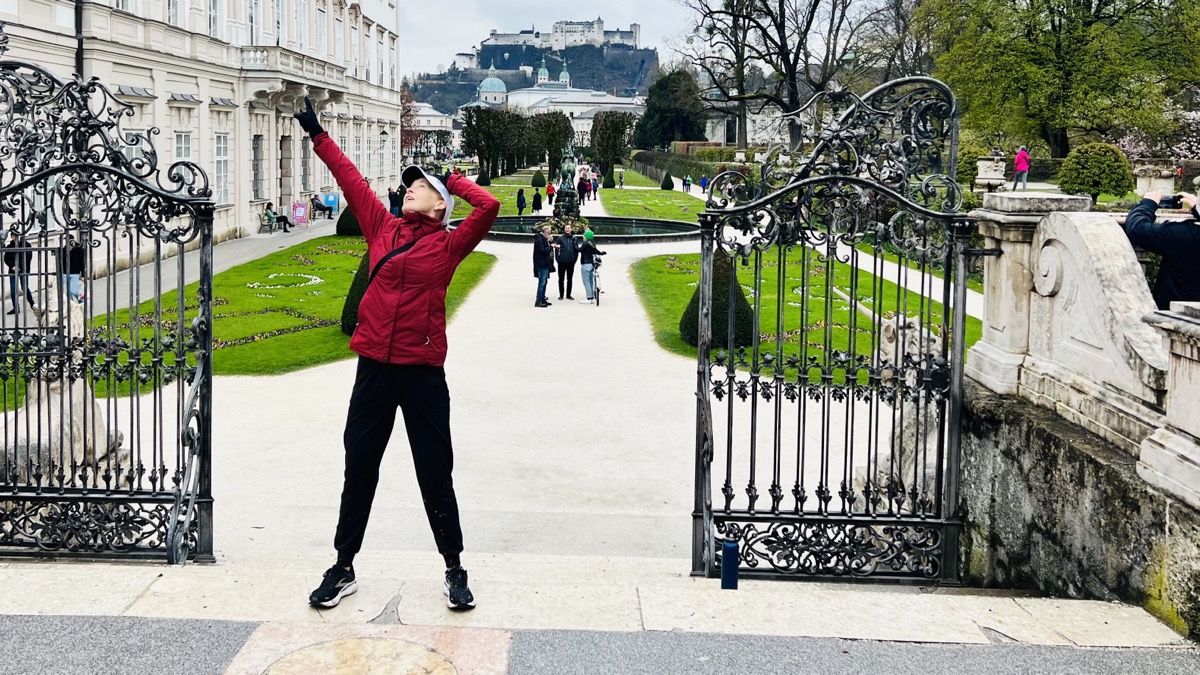 Julie hits the high C
We played around in Mirabell Gardens, road our bikes way uphill to the abbey, and much to my delight dropped down on the backside of the castle hill into the suburbs to visit the palace that served as the back of the Von Trapp household (the side facing the water) as well as the (different) palace that was the front.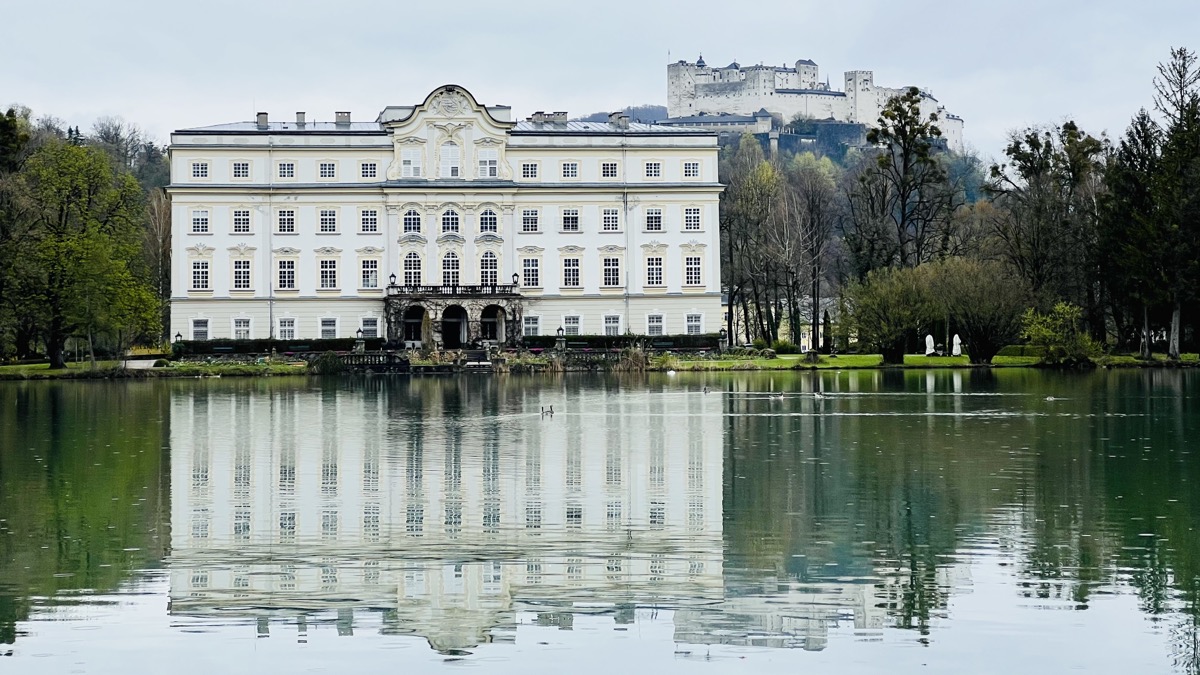 The back side of palace Von Trapp
Sadly no gazebo visit (it used to live just left of the palace shown in the above photos). Because of tourist overcrowding it has moved a couple of times, and now it is in the middle of renovation. That was just about the only Salzburg site we didn't get to see. We biked nearly 10 miles; even if we hadn't seen so many interesting sites it would have been a nice bike tour.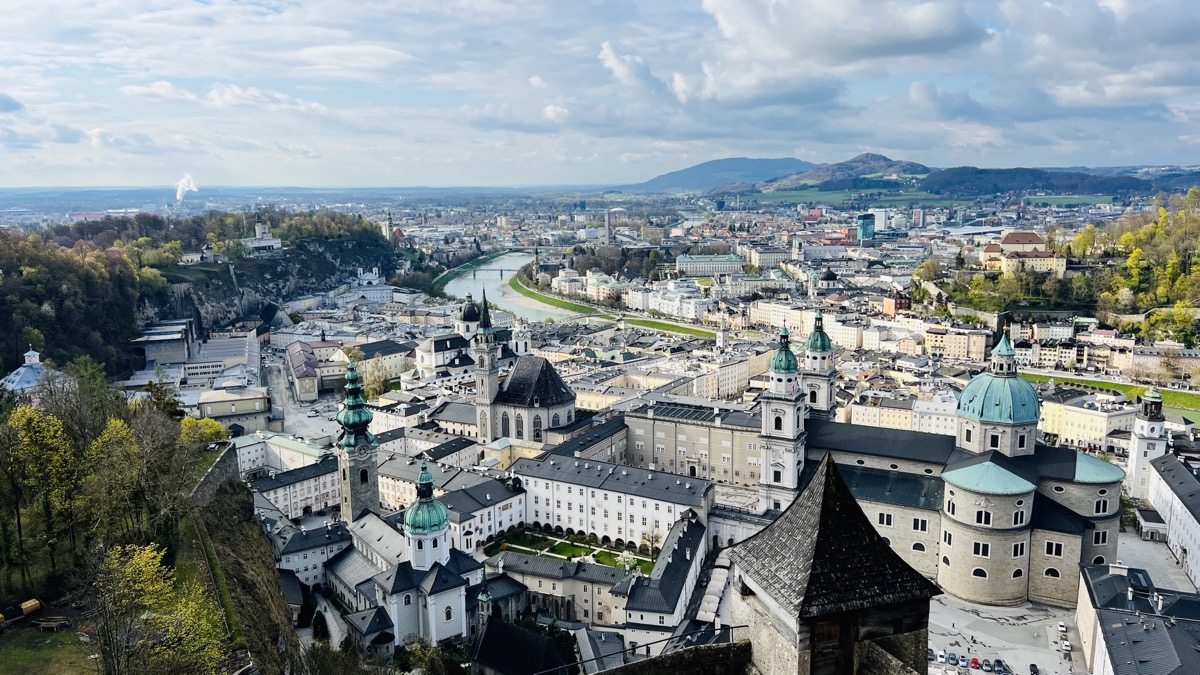 Salzburg from the castle
Most of our visit was in clouds and rain, but as we went out for a final stroll in our last night the blue skies finally appeared and we took advantage by heading up to the castle overlooking the city. So worth it as you can see from the photo above.