We hopped on a train to take a brief day trip from Madrid to visit the medieval walled city of Toledo.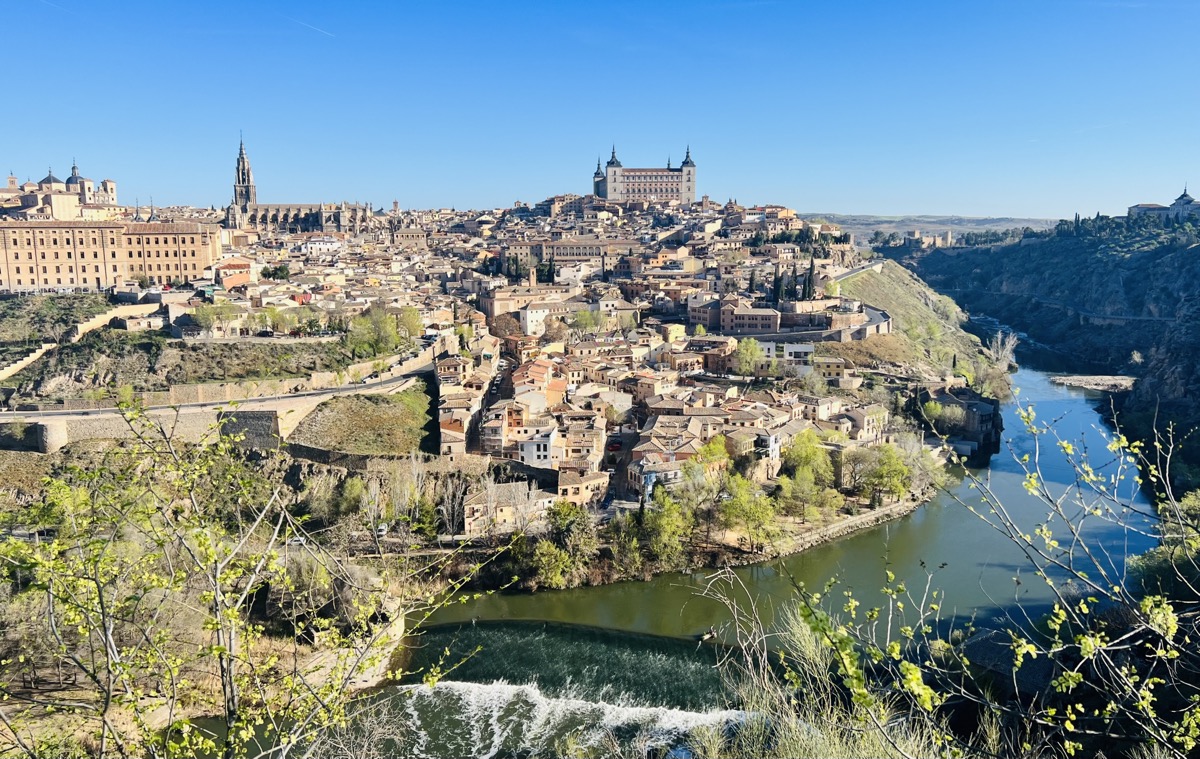 Panoramic view of Toledo
The train was easy once we figured out there are two different departure lobbies: upstairs (we think) is for the longer run trains, and downstairs for the quick runs like ours to Toledo. We had purchased our departure tickets well in advance because we had a scheduled meetup with our private guide. Julie and I opted to wait until the same day to purchase our return tickets because we wanted some flexibility. Now we think that was a mistake, but not harm done. More on that in a bit.
Our private guide JuanJo met us as we exited the train station and helped me manage the return ticket process. I went into the ticket office, but realized quickly that I'd have to show passports for every traveler. Not having them, I opted to purchase the six tickets using my phone as I had collected everyone's passport numbers in advance. The 5:25pm train was booked, but I got the next one an hour later with all six seats being separate.
We jumped in a taxi van with our guide and he started to introduce us to the ancient town of Toledo. We started by driving up into the hills south of town for a view across the river looking down. The sun was still at a low angle and the panorama was magnificent.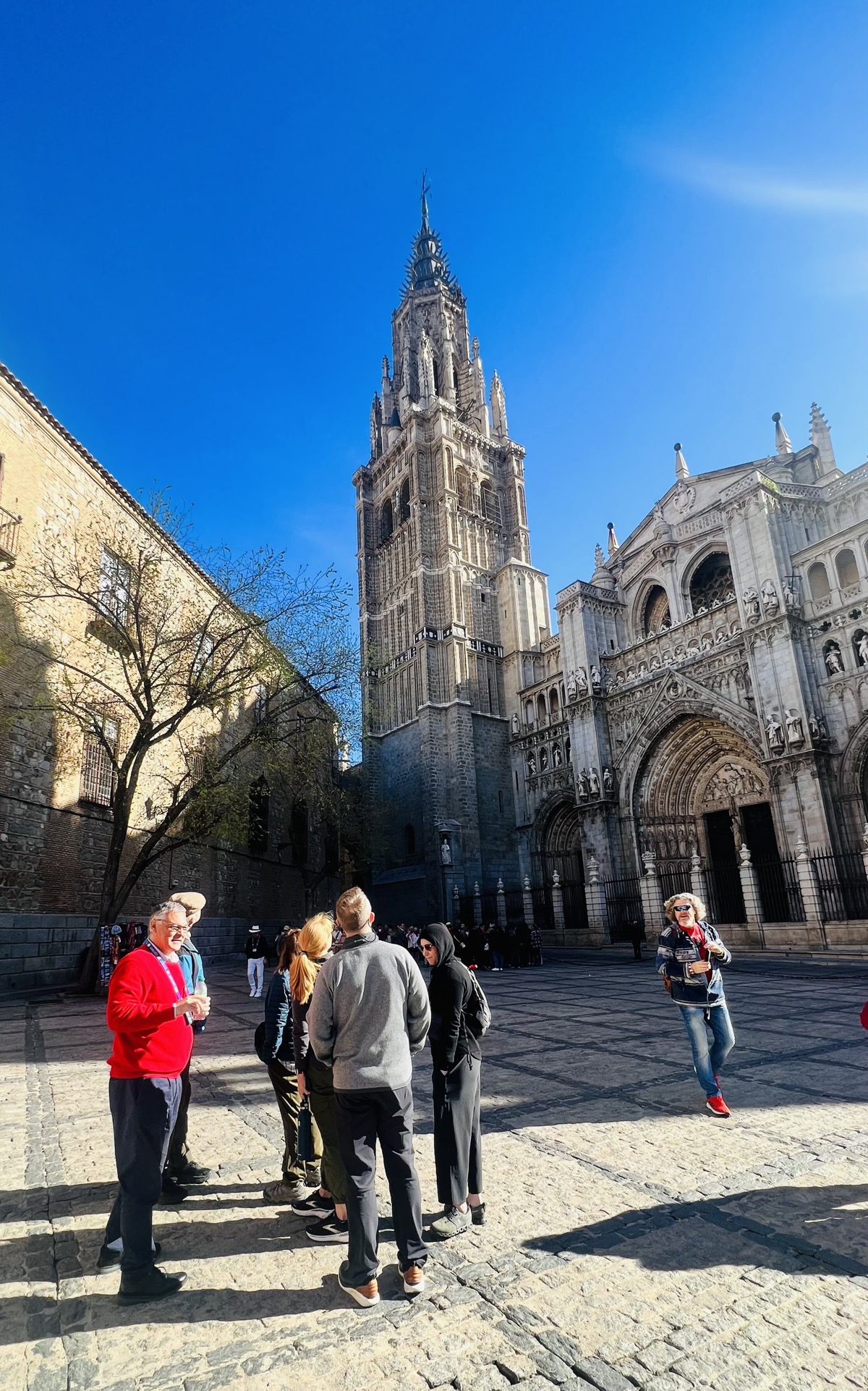 Viewing the majestic cathedral
Our first stop in town was what is considered the magnum opus Gothic cathedral in Spain, the Primatial Cathedral of Saint Mary of Toledo. Having a guide was essential as we were able to explore many details that would have gone unnoticed with him: the tombs of the cardinals (with their hats hanging above), the "leased" alcove that has been with the same family for 700 or so years, and the great Monstrance.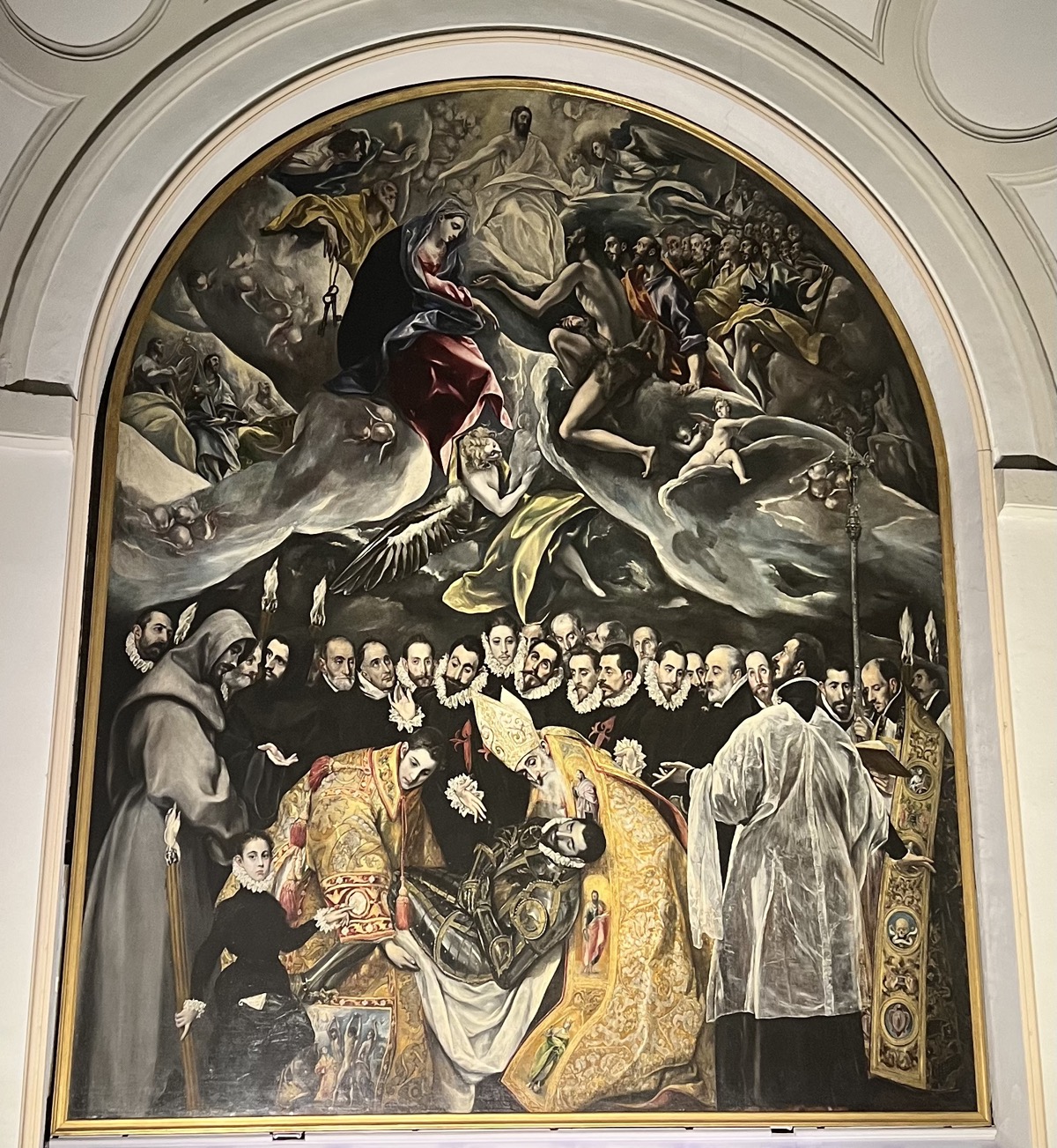 The Burial of the Count of Orgaz by El Greco
We visited many of the main sites with our guide, including the Iglesia de Santo Tomé (pictured above) and the the Synagogue of El Tránsito. There are El Greco masterpieces everywhere in town, with bonus works in his style from the El Greco workshop. Our guide spent about 15 minutes talking us through the intricacies of the painting shown above.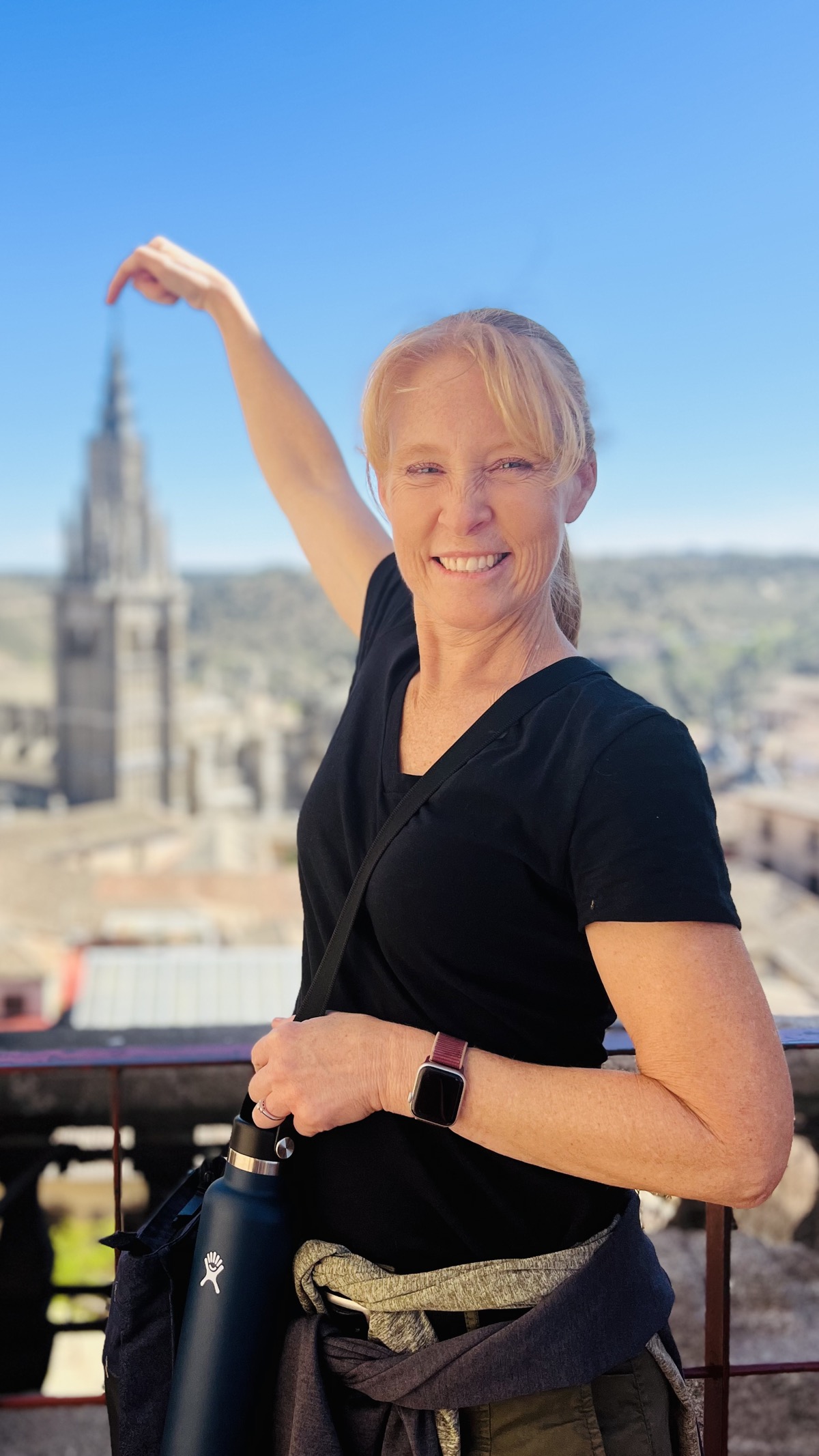 Julie points out the cathedral
After our tour finished and a nice lunch, our group mostly split up. Julie and I had a long list of sites remaining to see: bridges, towers, churches, and a final art museum. We enjoyed lingering later in the town and sharing beers at a cafe with our companions, though Julie and I longed for an evening spent watching the sunset and staying in town. On our future list.