We wrapped up our slow journey north yesterday as we arrived in Jersey City to park the van for almost two months. Thursday we head to Europe.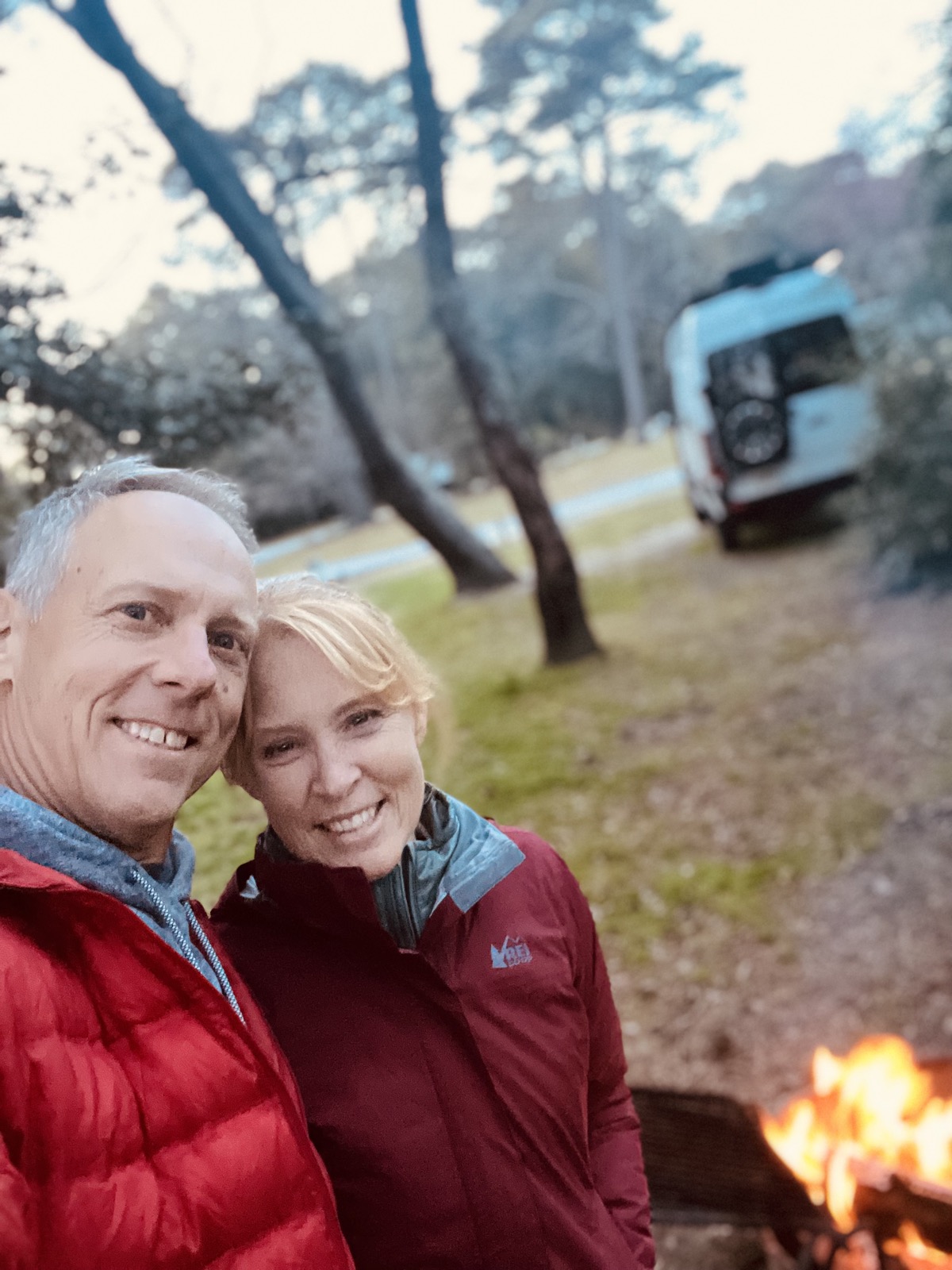 Enjoying campfire in Kiptopeke
We came through the Norfolk VA area as we exited the Outer Banks, stopping at a Planet Fitness and doing some shopping. Our camping destination was Kiptopeke State Park, a pleasant and mostly unoccupied campground near Cape Charles.
Beer flight in Cape Charles
We treated ourselves to some beer tasting and a nice dinner at the Cape Charles Brewing Company.
The trail running was very nice in the park, meandering through a natural garden, a pond for bird watching, and ultimately along the sand cliffs overlooking Chesapeake Bay. The pier and boat access area was extremely cool, surrounded by a long chain of scuttled transport ships to form an offshore break.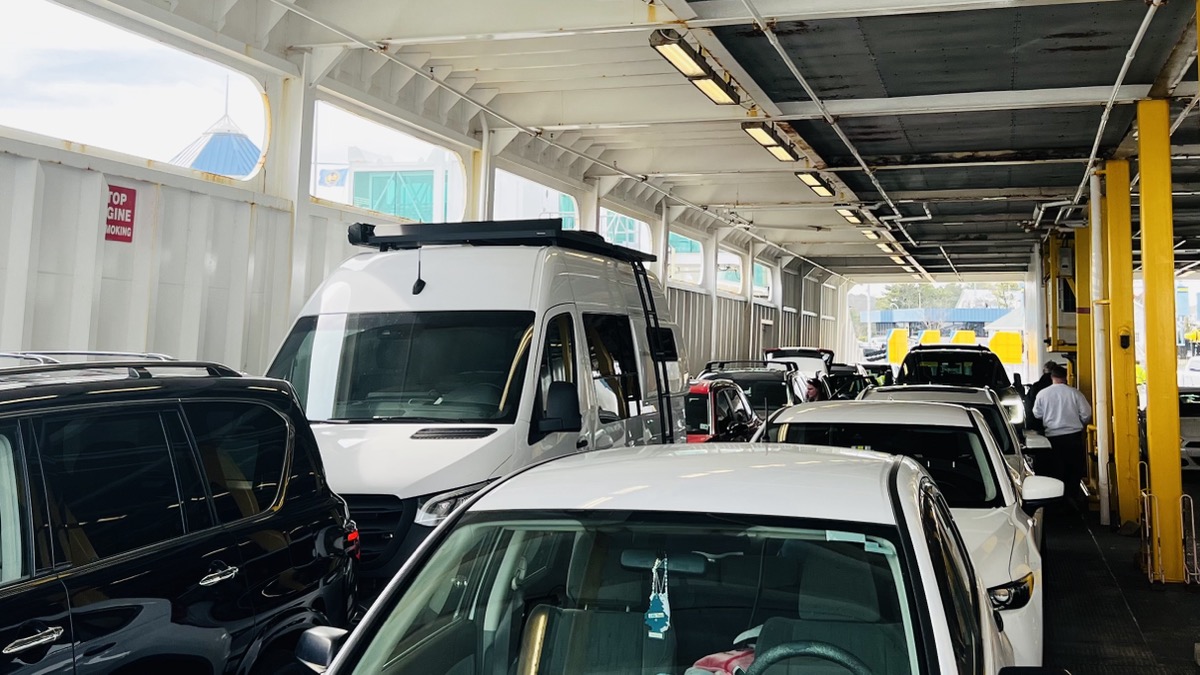 Our van on the ferry
Wanting to hug the Atlantic coast we opted for the Lewes - Cape May ferry across Delaware Bay. The crossing took about an hour and was very comfortable. We bought our tickets about 3 weeks in advance.
Our final campground in NJ was bleh: Belleplain State Forest. The setting is very nice: close to the Jersey shore and on the south peninsula of the state. The campground is poorly maintained however, especially the bathrooms. We did have a nice trail run though, and Lake Nummy was tranquil and beautiful.