Cape Hatteras National Seashore
Julie and I spent three cold and windy days at the Oregon Inlet campground, part of the Cape Hatteras National Seashore in the Outer Banks of North Carolina.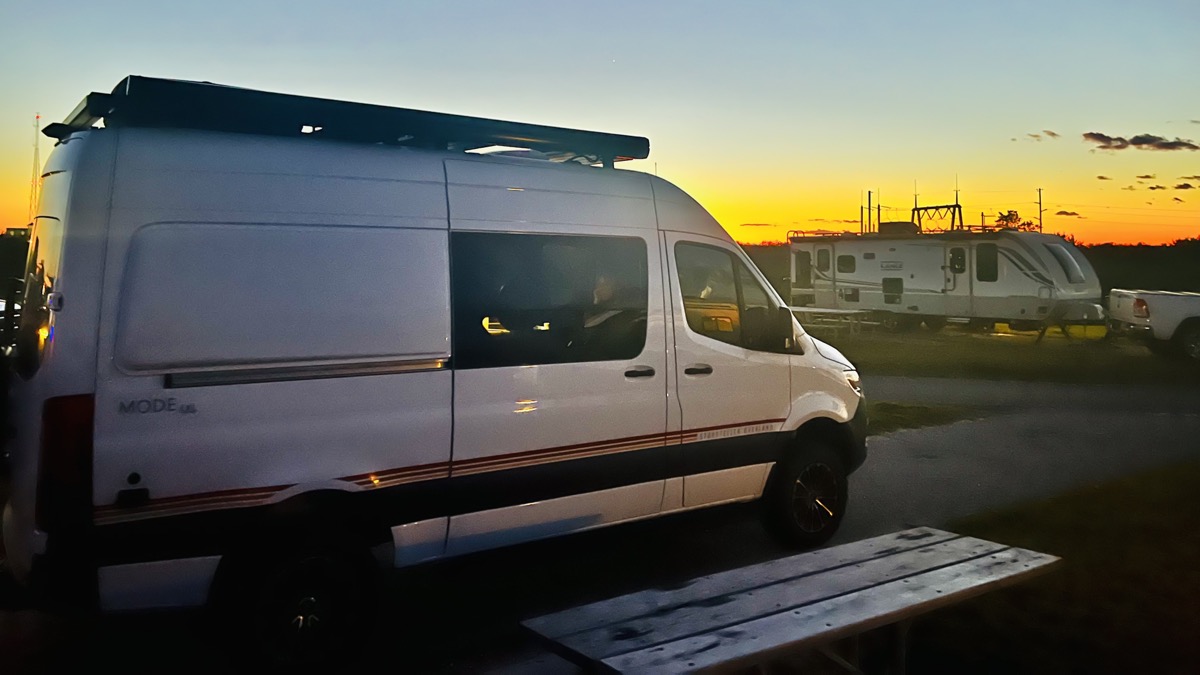 Van at sunset
You can probably sense a theme of our journey north: hugging the Atlantic coast as much as possible (and avoiding the I-95 corridor). Similar to our two visits to Huntington Beach State Park south of Myrtle Beach, we encountered cold and extremely windy conditions. If our visit had been offset by just a day or two things would have been much more pleasant.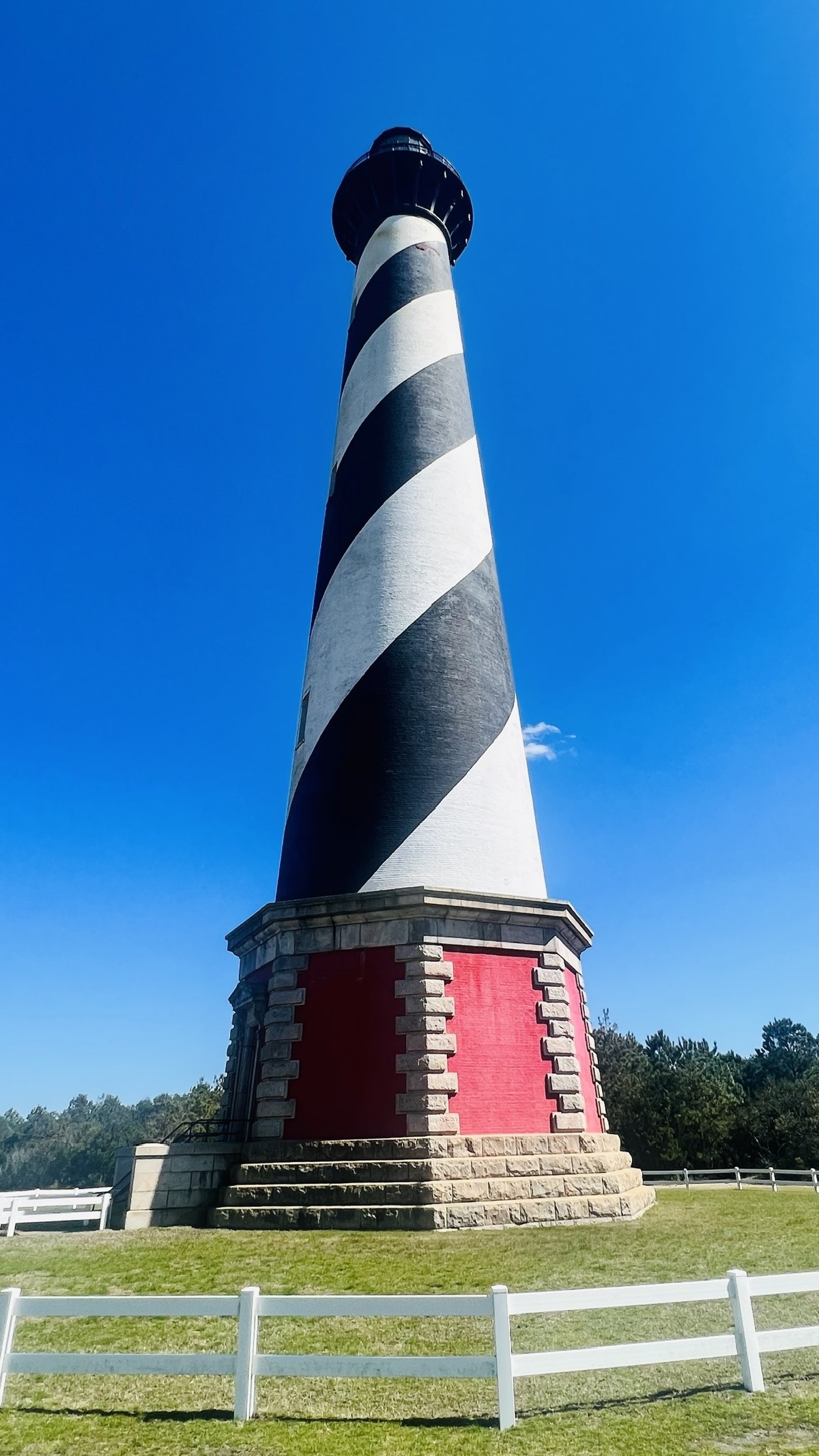 Cape Hatteras Light
We didn't even fit in a trail run on this stop, though we did spend a half day venturing south the the (relocated) Cape Hatteras Light and seeing some sites along the way.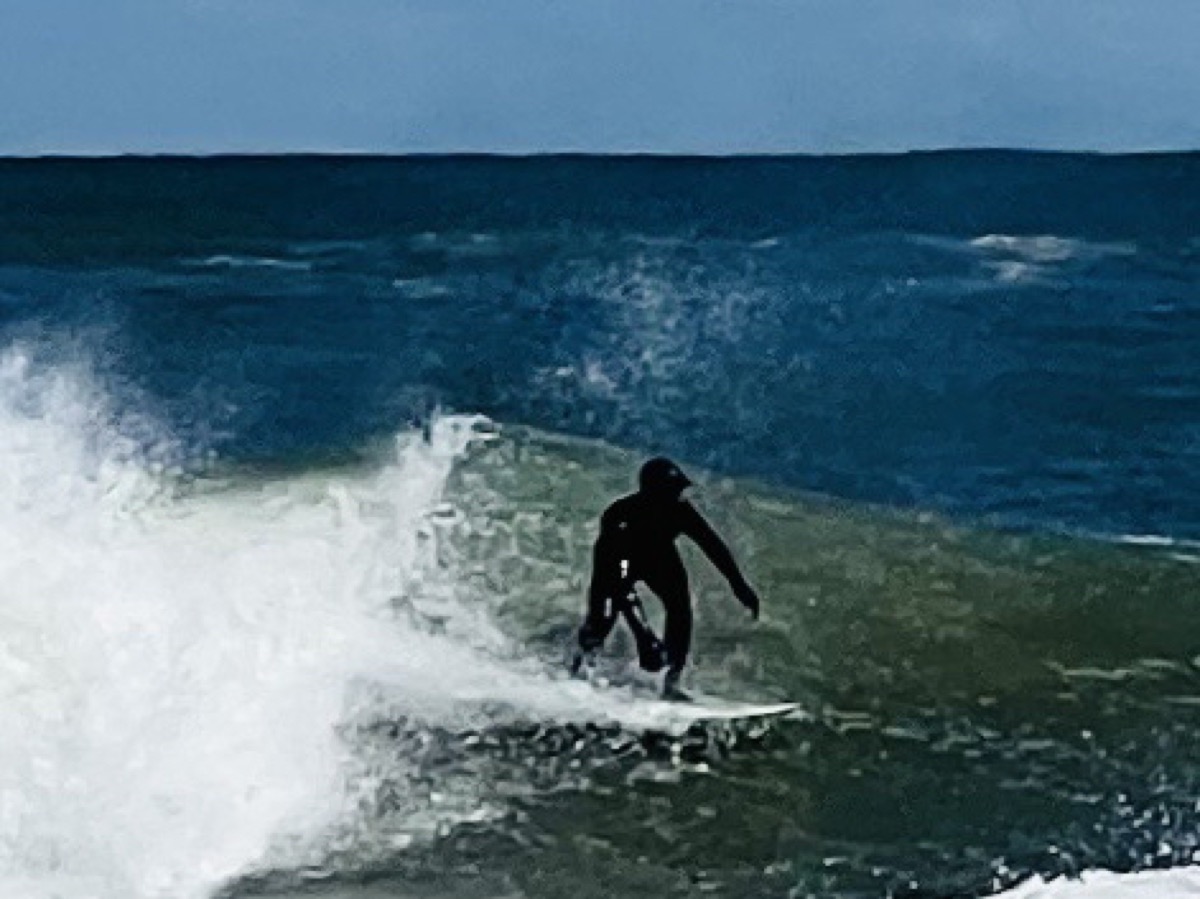 Outer Banks surfer
The winds were calmer (only blowing in the 20s) so there was a lot of activity going on. We saw surfers on the Atlantic side, and wind surfers / kite foil surfers on the sound side.
The campground is top notch, with our only complaint being a (seasonal?) shutdown of the camp showers. There's mild protection from the surrounding dunes, but we were still surprised to see as many tent campers as we did. Must have been some noisy nights.