We are continuing our journey north, with parks getting emptier and weather getting colder. A few days ago we stopped by Goose Creek State Park in NC for a two night stay.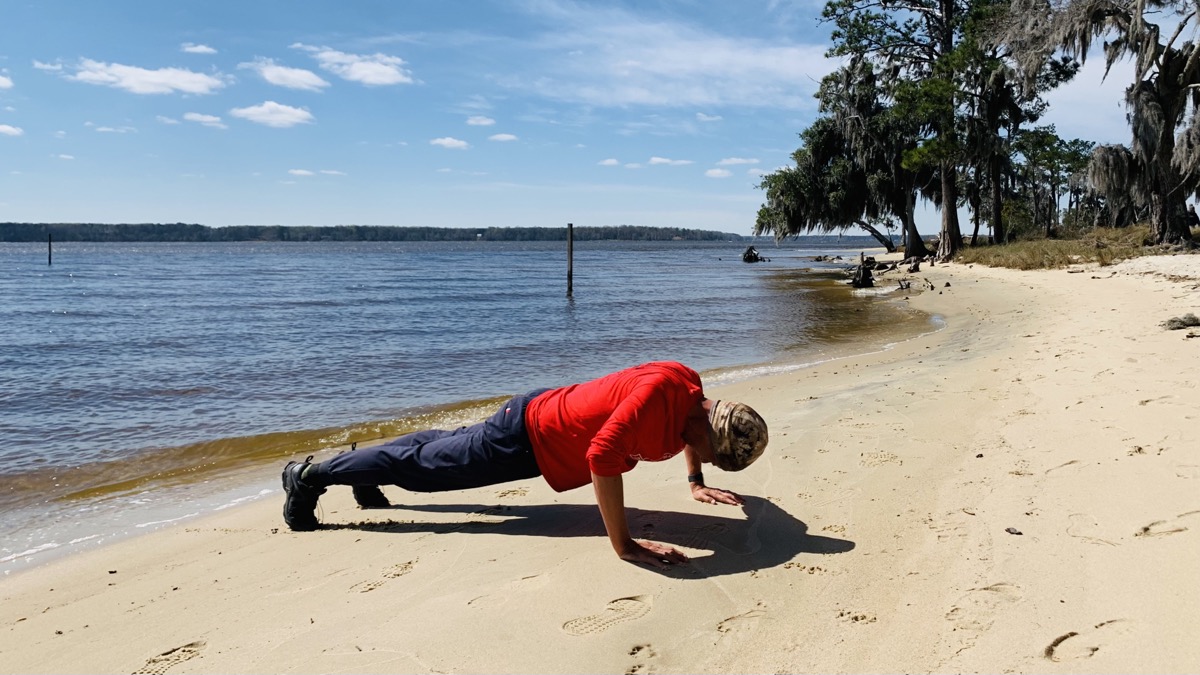 Push-ups on trail run
That's my best photo of our adventures there: a 6.5 mile trail run with push-ups interspersed. We've grown fond of exploring otherwise ho-hum park trails by slow running them. Good for our cardio work, and we usually get to explore most of the park this way. And in the coastal plains the runs are flaaat.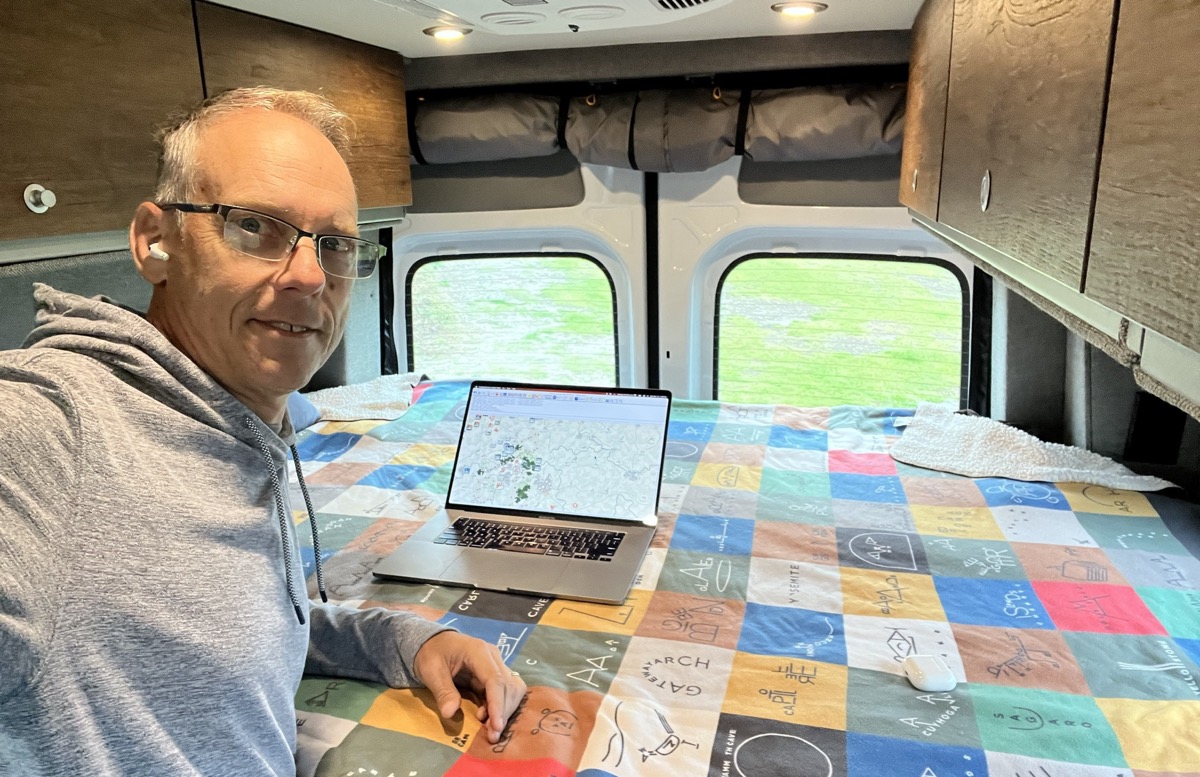 Gaming on VASSAL
We've had some lock-in days as we've moved north. Beyond doing our day to day work, Julie's been deep into Europe planning and I take time every few days for gaming with friends. This is from Allen and I playing Crossing the Line: Aachen 1944.