Huntington Beach State Park
We are completing our second stay at Huntington Beach State Park in South Carolina. The park is just down the Atlantic coast from Myrtle Beach.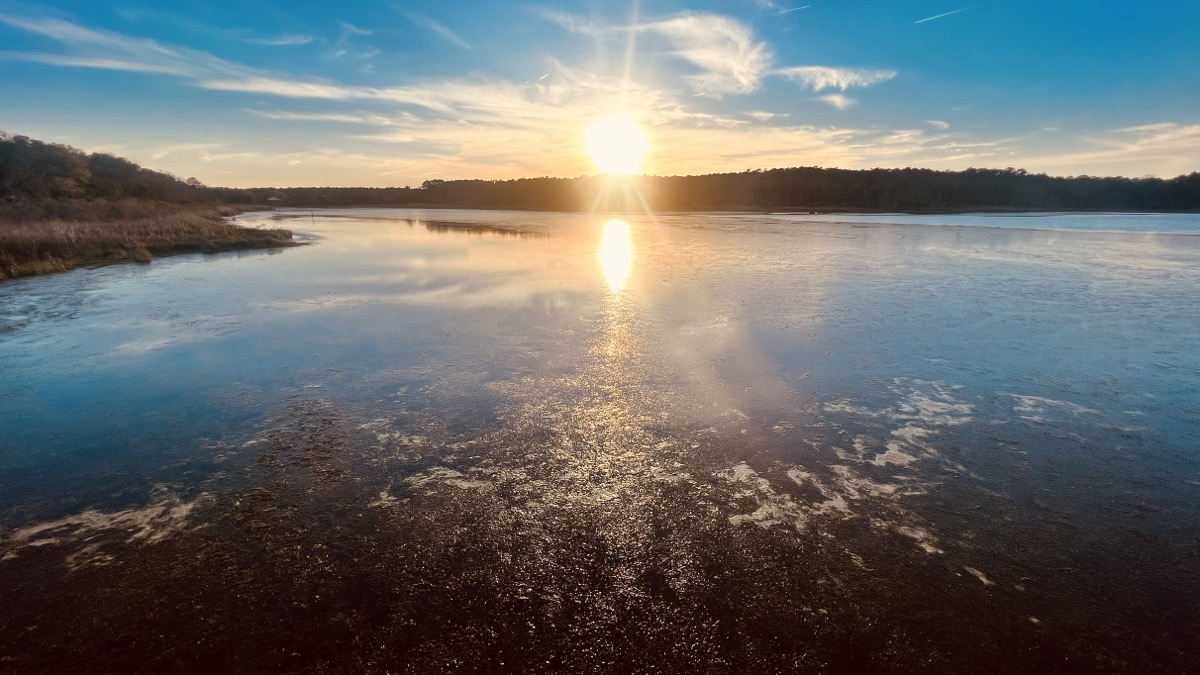 Sunset view from the causeway
Both stays had the weather turn colder, though this recent stay had sunny skies and great weather for walking and golfing. The park is on the very expensive side for a state park: about $88 per night including booking fees. The park is named for the rich white dude that built a mansion on the property. We toured the mansion, Atalaya Castle, on our first visit during some cold and rainy weather. It is no Versailles, but if you let your eyes lose focus a bit you can see how beautiful the interior courtyard would have been 100 years ago.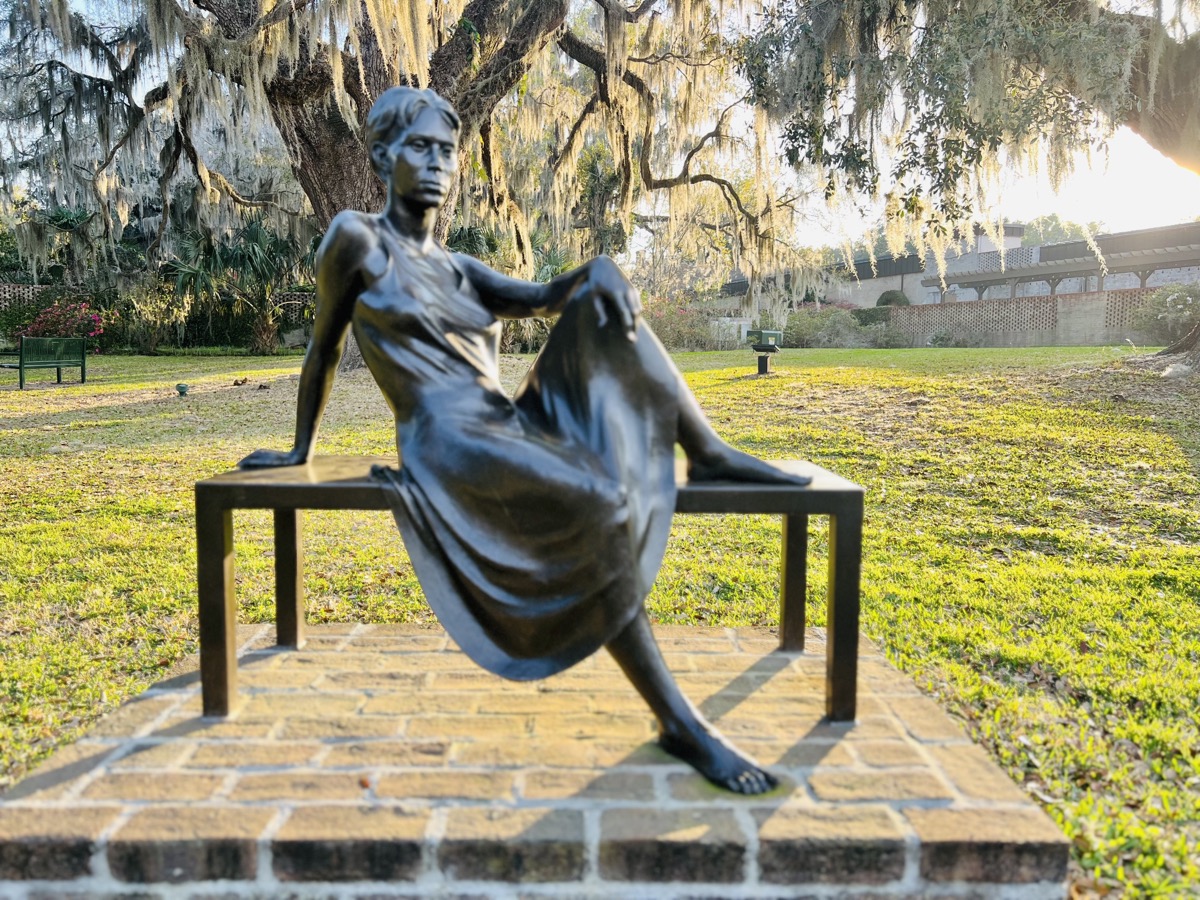 Sculpture at the gardens
There's also Brookgreen Gardens, a sculpture garden created by Archer to honor his wife Anna's sculptures.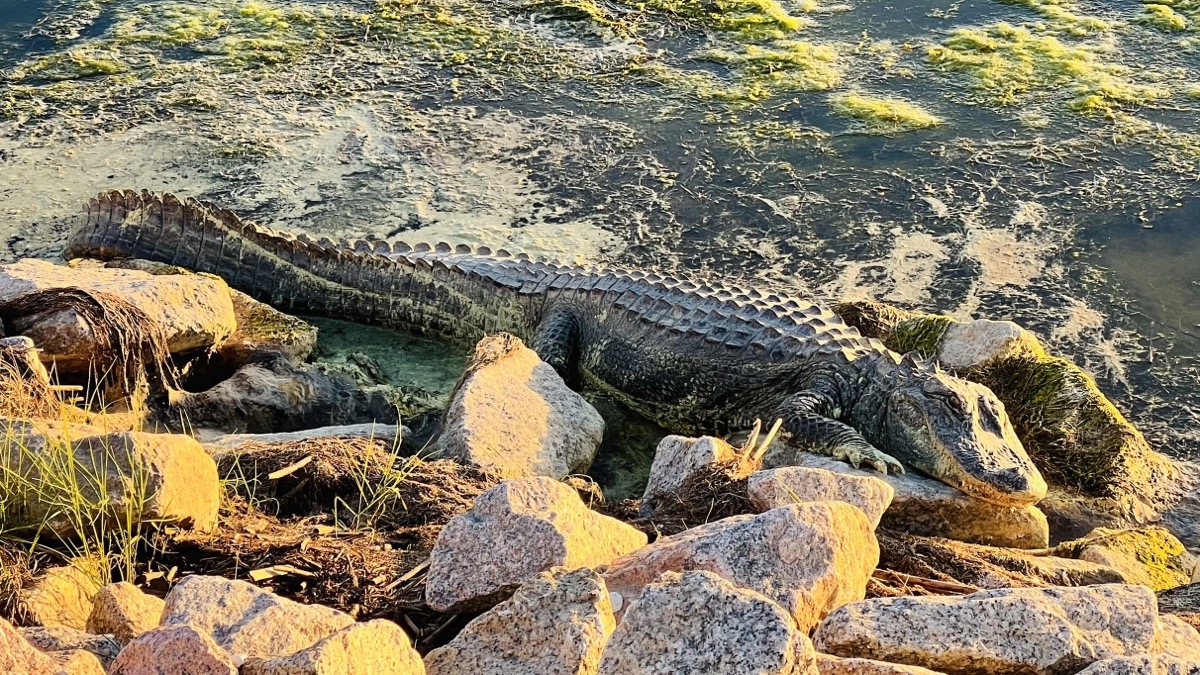 Gator relaxes by the causeway
One of the best features is the causeway you cross over as you enter the main park area. The causeway divides a tidal marsh and a proper coastal swampy pond. The pond is full of alligators and turtles. Both sides of the causeway feature the usual cast of coastal bird life: herons, egrets, storks, cormorants, even a lonely pelican.