We camped for two nights at Manatee Springs State Park, our final nights in Florida on this adventure.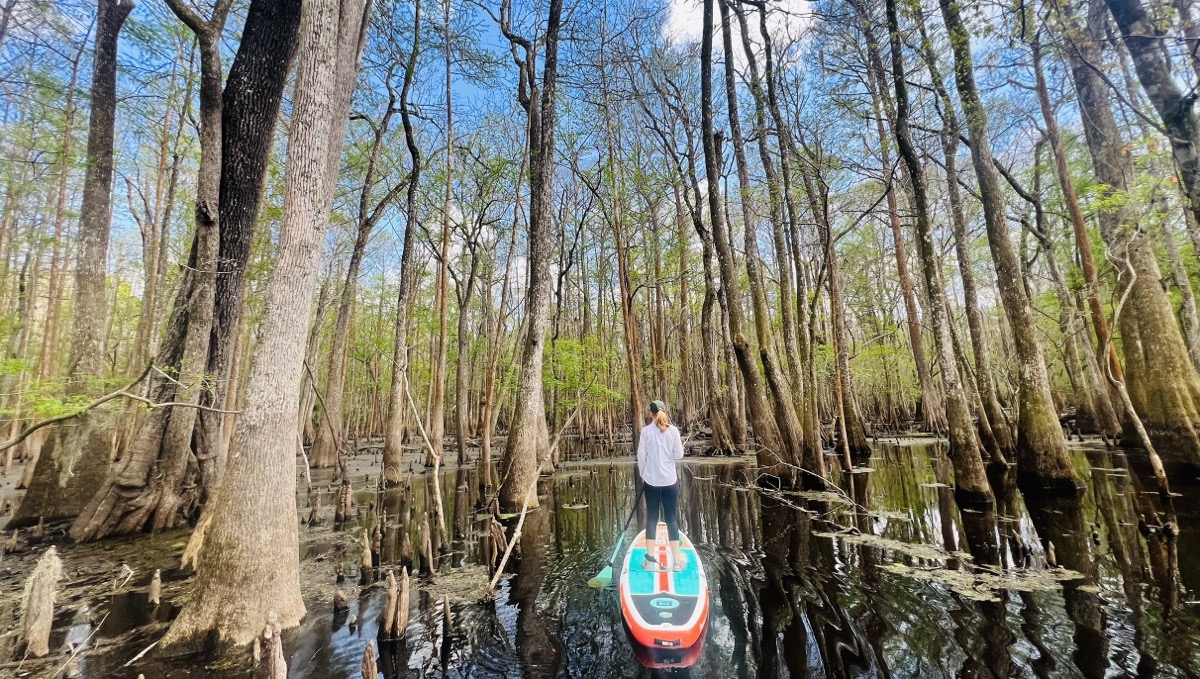 Exploring a side swamp
The park is quiet and situated along the Suwannee River, apparently a popular spot for divers to explore the local underwater caves.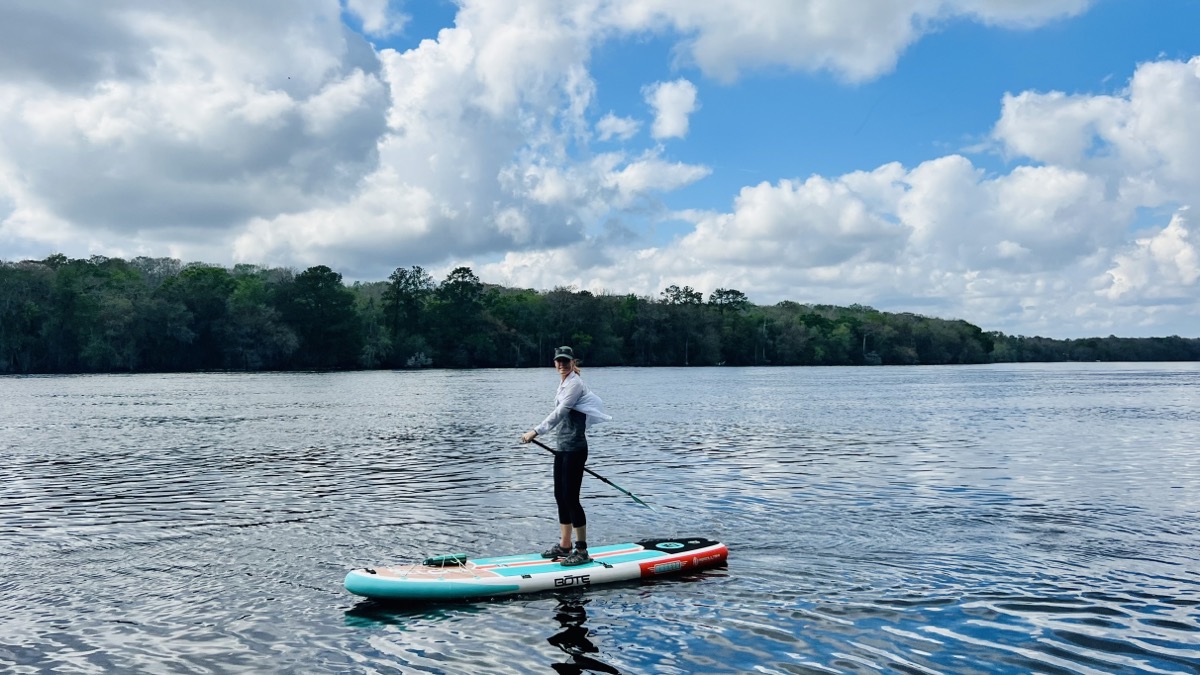 Julie paddling on the river
The best paddling was in the spring close in by the park, but we also went about a mile downstream on the river. The winds were strong enough to neutralize the currents, making for easy paddling in both directions.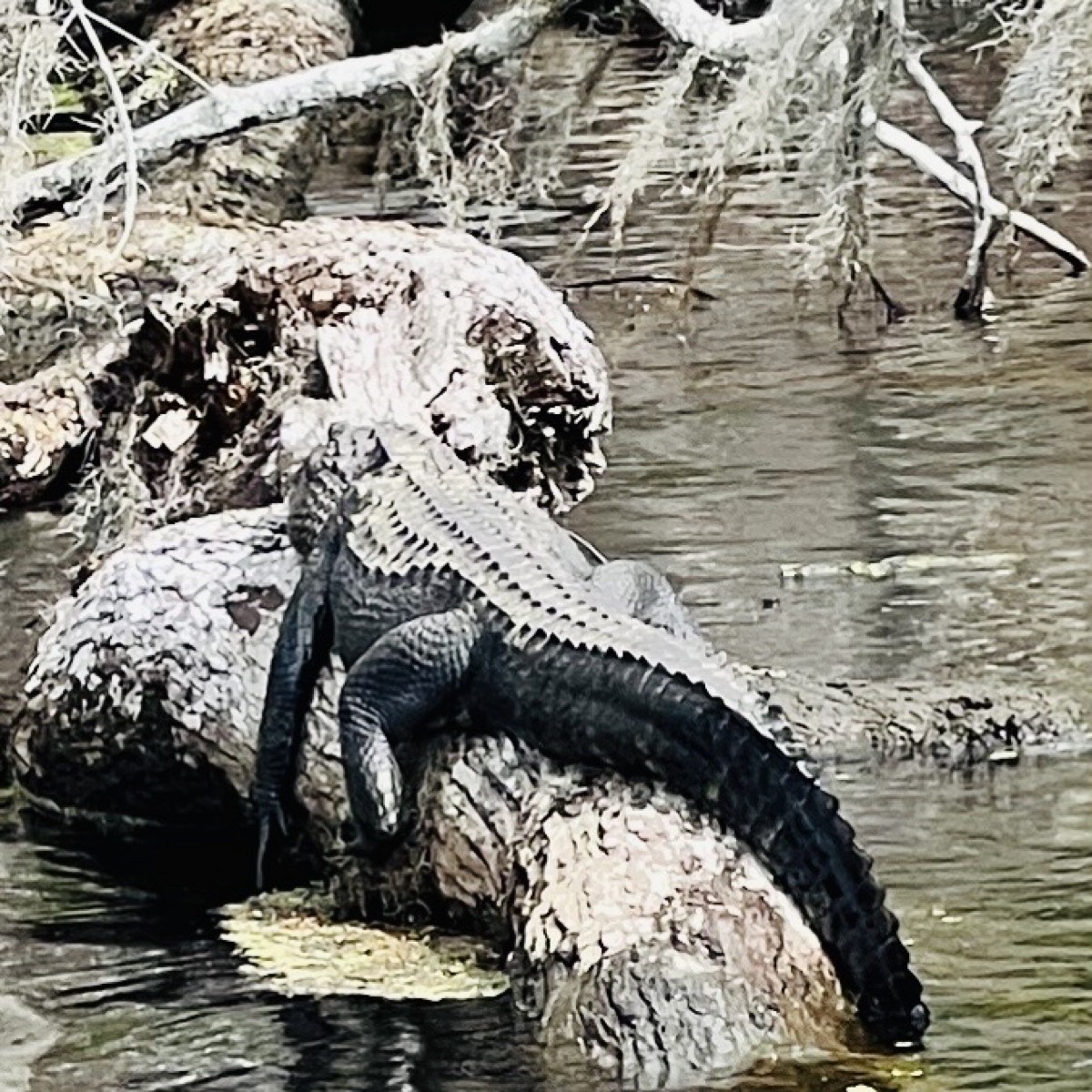 Gator lounging
Lots of turtles and a few fish to see along the way, plus this awesome lazy alligator lounging on a log by the river.