Julie and I joined sister Jennifer and niece Grace for a morning of snook fishing in Sebastian Inlet with East Coast Fishing Charters.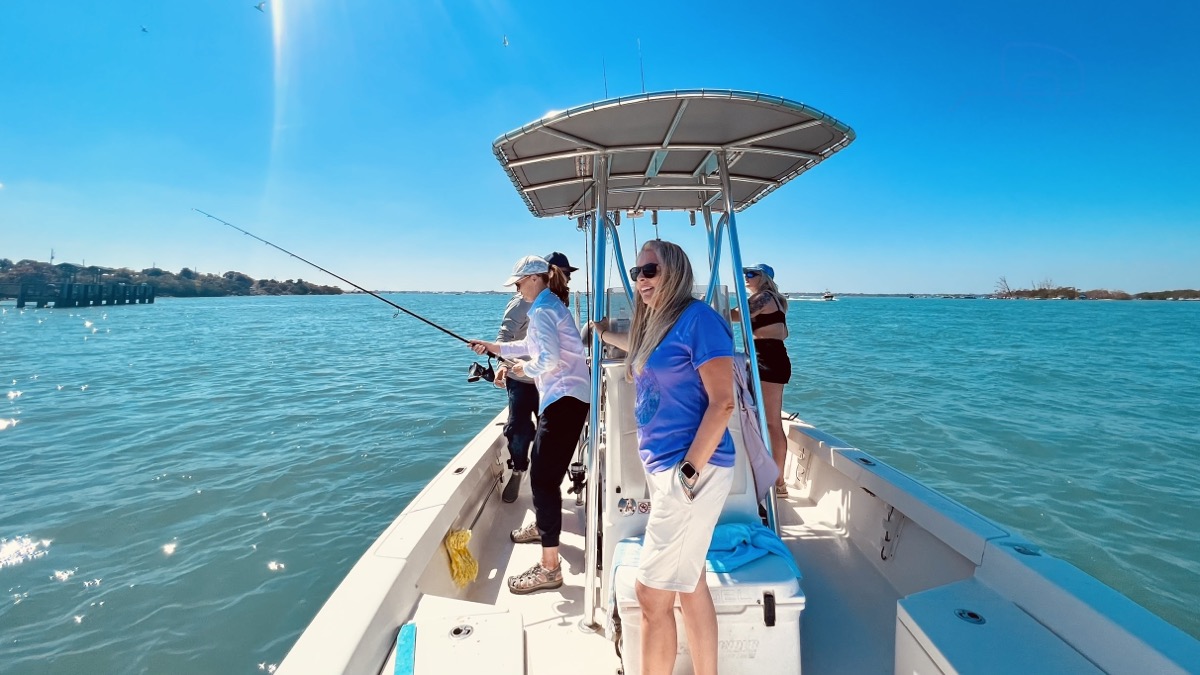 Fishing in the inlet
Julie and I are sticking to inshore charters these days as we both get sick in wavy conditions; me violently. We met our future guide while paddle boarding in Sebastian back in December and booked the trip for late February.
We were mildly nervous as we started by running out the inlet into the Atlantic, but we stayed near shore and searched for our bait fish: greenies. We used light spinning gear with an array of hooks with shiny ribbon on each hook. Once we hit a school we would often get 3 or 4 on at the same time.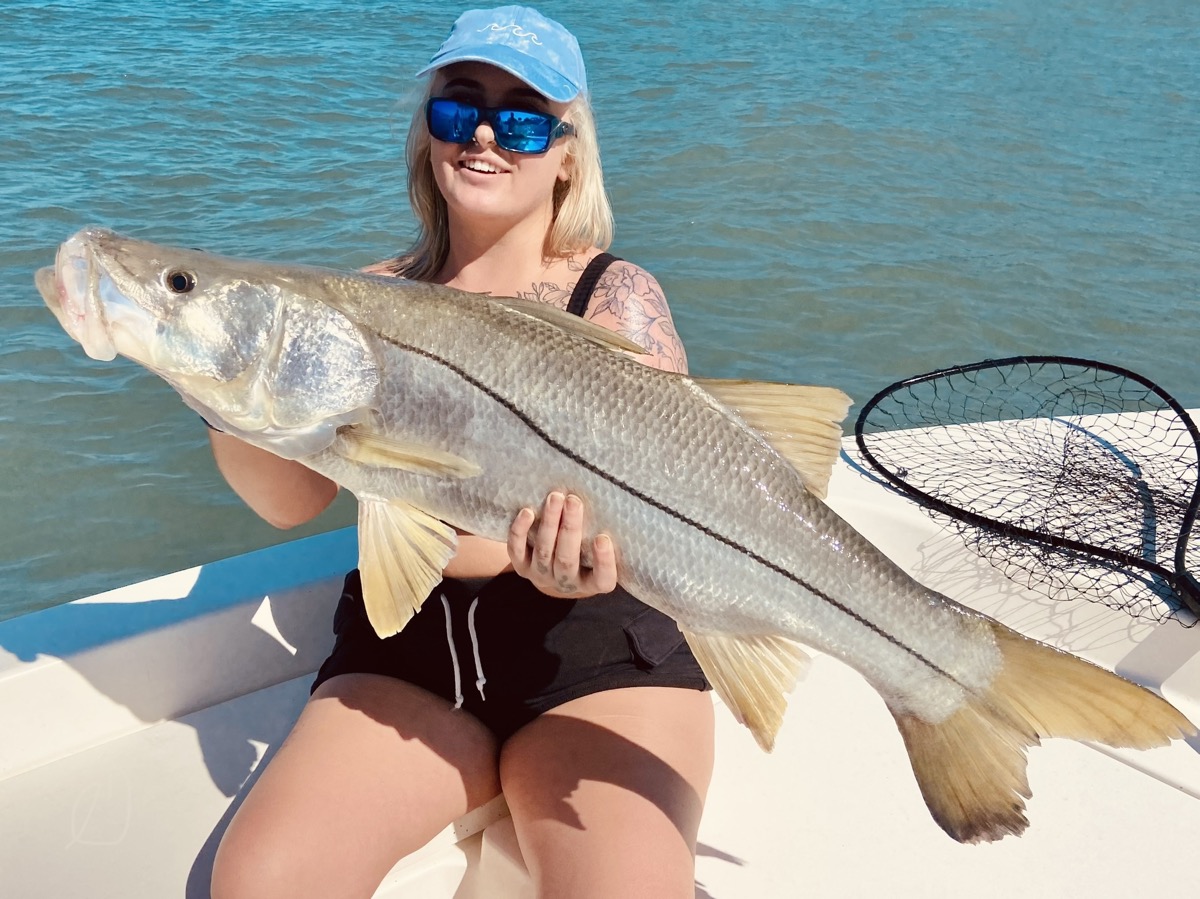 Grace with the monster
After catching enough greenies, we came back into the inlet where we fished from the end of the tide going out, through slack, and back into the incoming tide. Our guide moved us around to both sides of the inlet. Julie and I were very familiar with the terrain, having camped and paddled in the area twice in the past two months.
I think we caught over 20 snook, but there's a small slot of lengths allowed to harvest the fish: 28" to 32". Julie and Grace each caught monster snook: two at 37", and Grace catching a second monster at 38".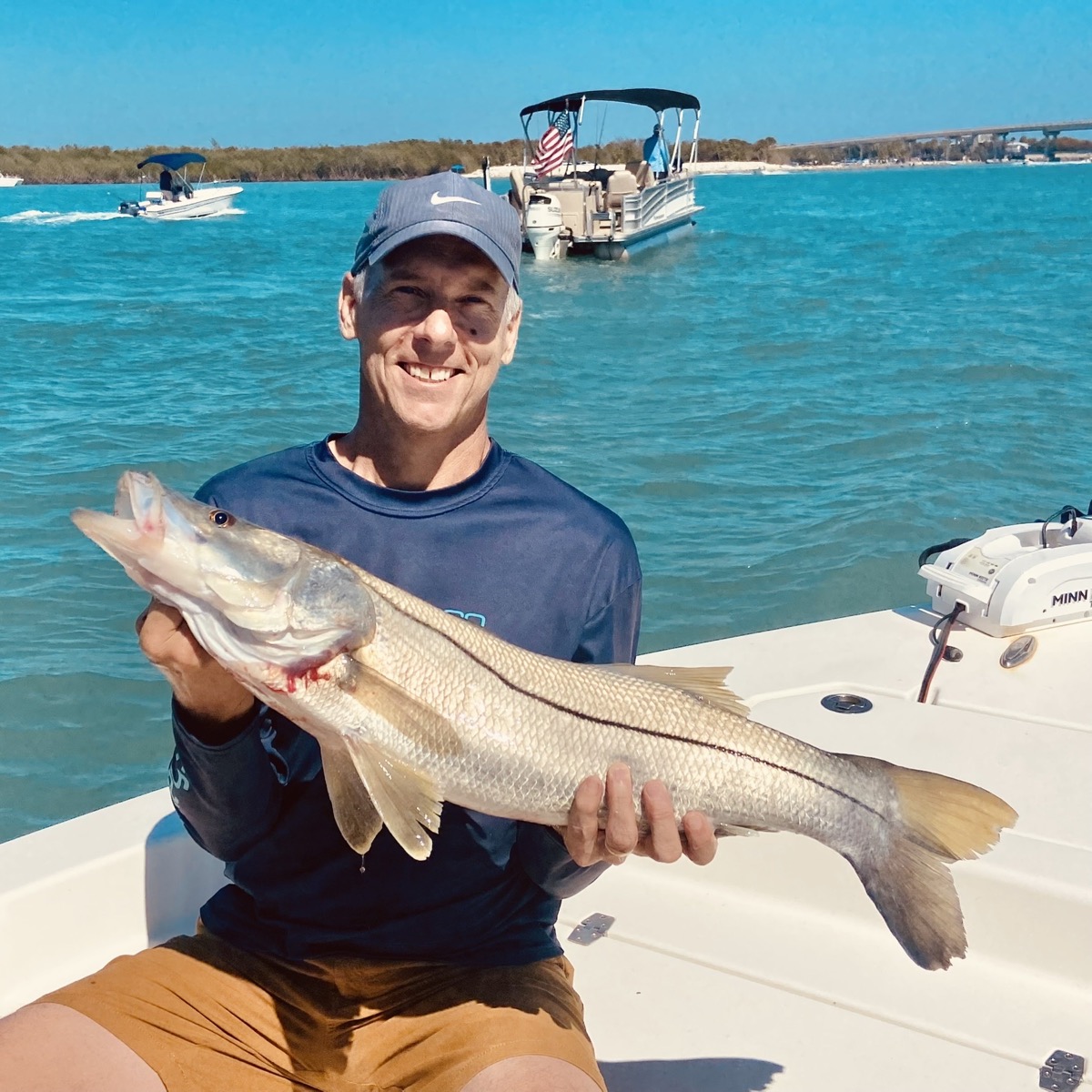 Me with our keeper snook
Our time was running out on getting a keeper so I extended the trip another two hours. 30 minutes later I finally caught a slot fish: 31.5". This fish became ceviche and fish tacos that night, a proper Mexican feast that we shared with friends and family back at Jennifer's.