Julie and I went to a concert last night at The Bitter End (Wikipedia) to see "Songwriters In The Round".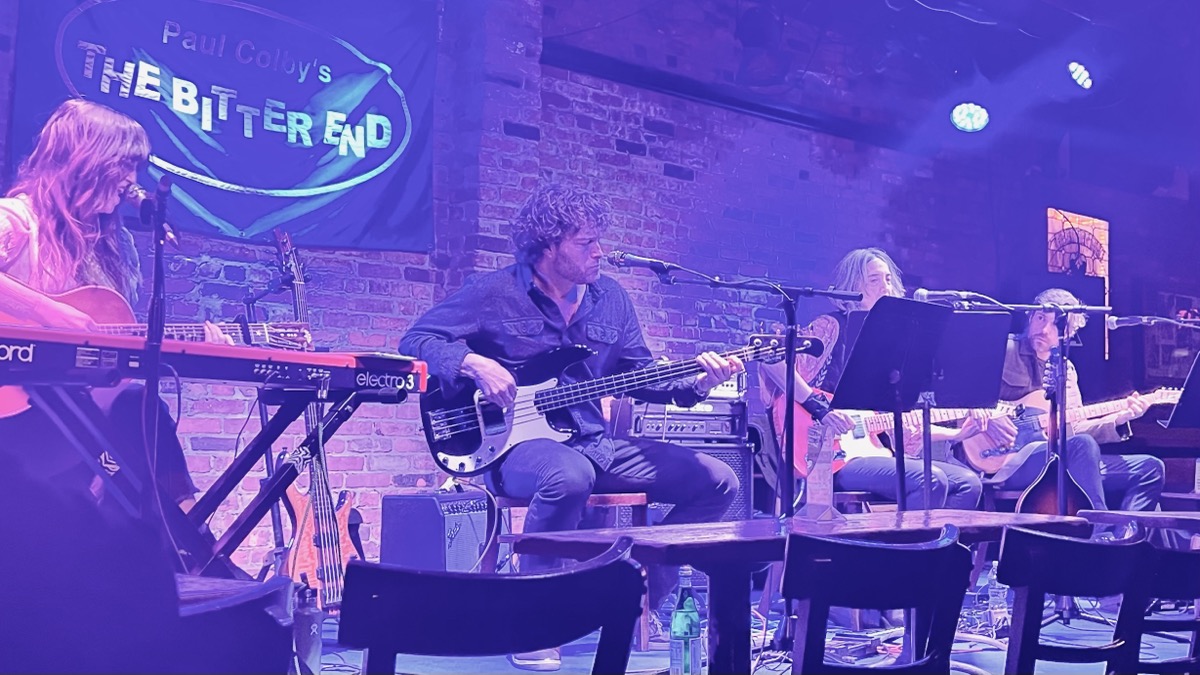 The four songwriters
The Bitter End is legendary in the city as a launching point for many comedians and musicians. Notably, it is featured in A Beautiful Noise which we saw back in January.
The show was fantastic and a perfect fit for our tastes. Four singer / songwriters collaborated on stage doing 4-5 songs from each performer in round-robin fashion. The performers:
They were all amazing, though Rebecca was on another level with her singing and songwriting.