Julie and I spent a magical weekend in NYC last weekend with my sister. We saw three shows in three nights; here are my mini reviews.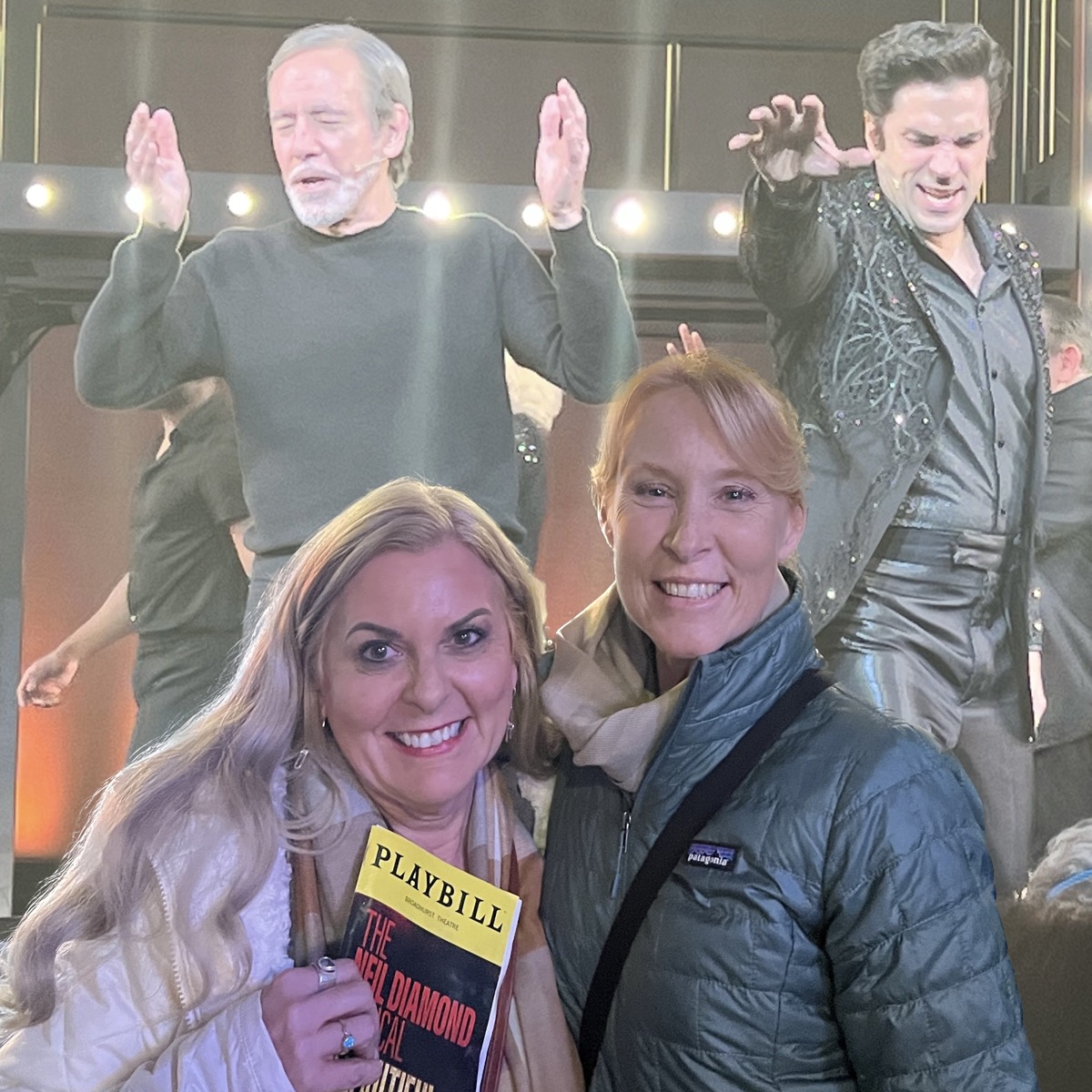 Jennifer and Julie with the Neils
Our mom was a huge, and I mean huge, Neil Diamond fan. As a child you either revolt against or embrace such a parental obsession. Jennifer and I always embraced it. Neil is easy to mock; I remember being slightly embarrassed when I went to see him with fellow nerdy friends during my senior year in high school. This article is a great intro into how awesome Mr. Diamond is, and it even helps explain some of the themes of the new Broadway musical A Beautiful Noise.
Needless to say, this was an automatic must-see as we planned out our Broadway itinerary with Jennifer. We splurged on good seats (center orchestra), but on arrival Julie and I were in near panic as we read the paper Playbill insert announcing that Neil would be played by his understudy Nick Fradiani. Nothing against Nick (I'm sure he's awesome!), but after seeing videos of Will Swenson as Neil we were near devastated at the thought of not seeing him. When I saw the insert I turned to tell Jennifer and Julie but Julie shushed me immediately. This was the right call… why setup Jennifer for disappointment. I didn't have Will Swenson's face memorized, and I guess neither did Julie, so we watched the show and thought "oh my god, if this is the understudy how good is Will?" Well, the insert was wrong and we saw Will. Crisis averted.
The show was amazing and centered around a therapy session with "old Neil Diamond." The climax was a true climax, a mix of emotional release and a surprise belting of one of Neil's greatest songs.
---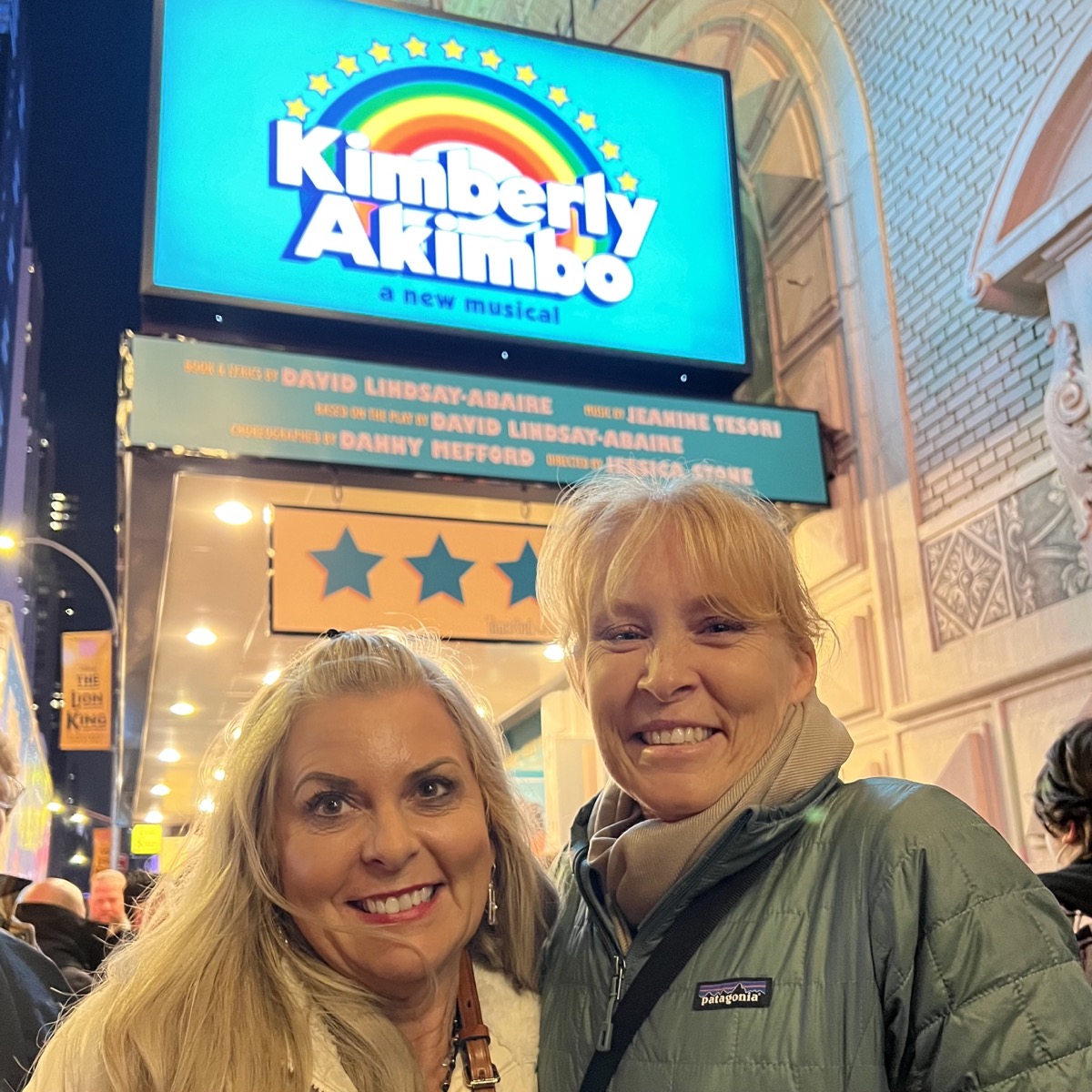 Julie and Jennifer outside Kimberly Akimbo
Next up was the nerdical, Kimberly Akimbo. It is possible the term nerdical comes from this musical, but allow me to explain: this is a smallish, talky musical featuring a small cast and minimalist (for Broadway) production. With high school outsiders singing goofy songs. The story hangs together well, the jokes were funny, there might have been too many insider New Jersey jokes for a wide audience.
---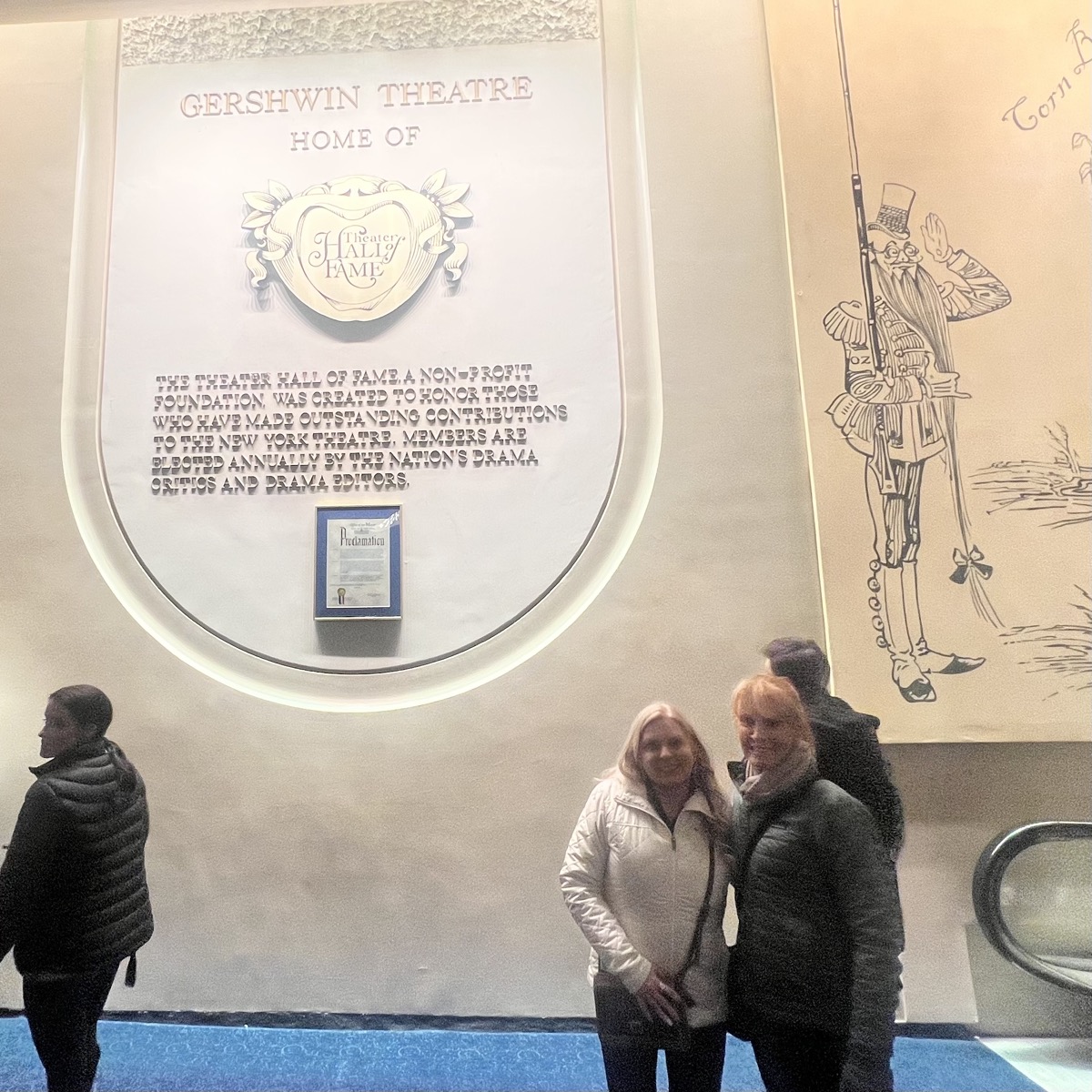 Jennifer and Julie at the Gershwin Theatre
We saved the biggest for last as we ventured to the Gershwin Theatre, Broadway's biggest theater and home to Wicked for the past 20 years. Wicked is the fifth longest-running show on Broadway, and I've seen 3 of the 4 ahead of it (all but Cats, not too sorry I missed that).
I'm not sure what to say about Wicked but that everything was awesome, the production is mind blowing, the songs are great, performances were great. Still, A Beautiful Noise was a better experience for me. Not surprising as I'm a sucker for shows like Beautiful and Jersey Boys; aka jukebox musicals.