We are hanging out near Crystal River FL at Crystal Isles RV park, joining some old friends for fun and adventure.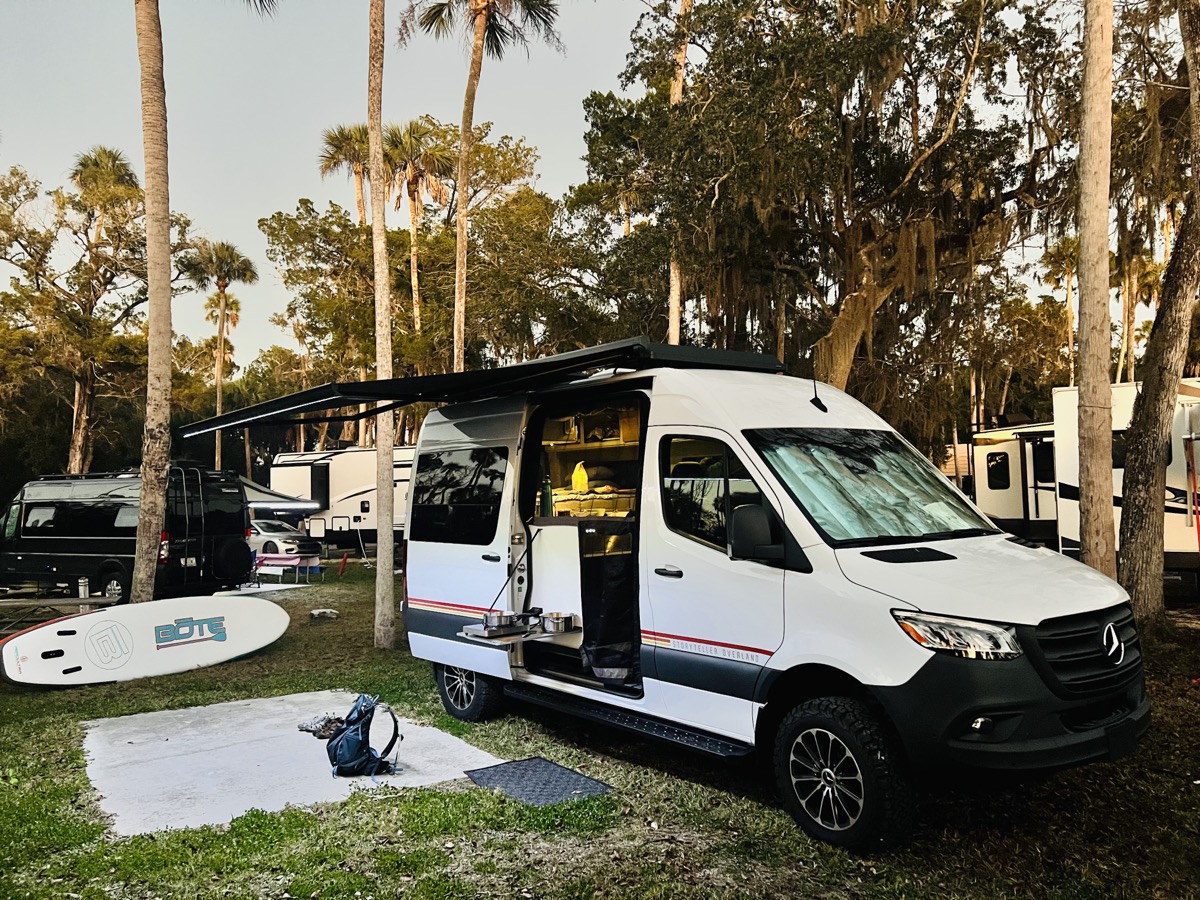 Van at our campsite
We don't love RV parks but this one is very nice. Crowded but plenty of trees, and best of all walking access to a put-in that leads up a canal to the Crystal River.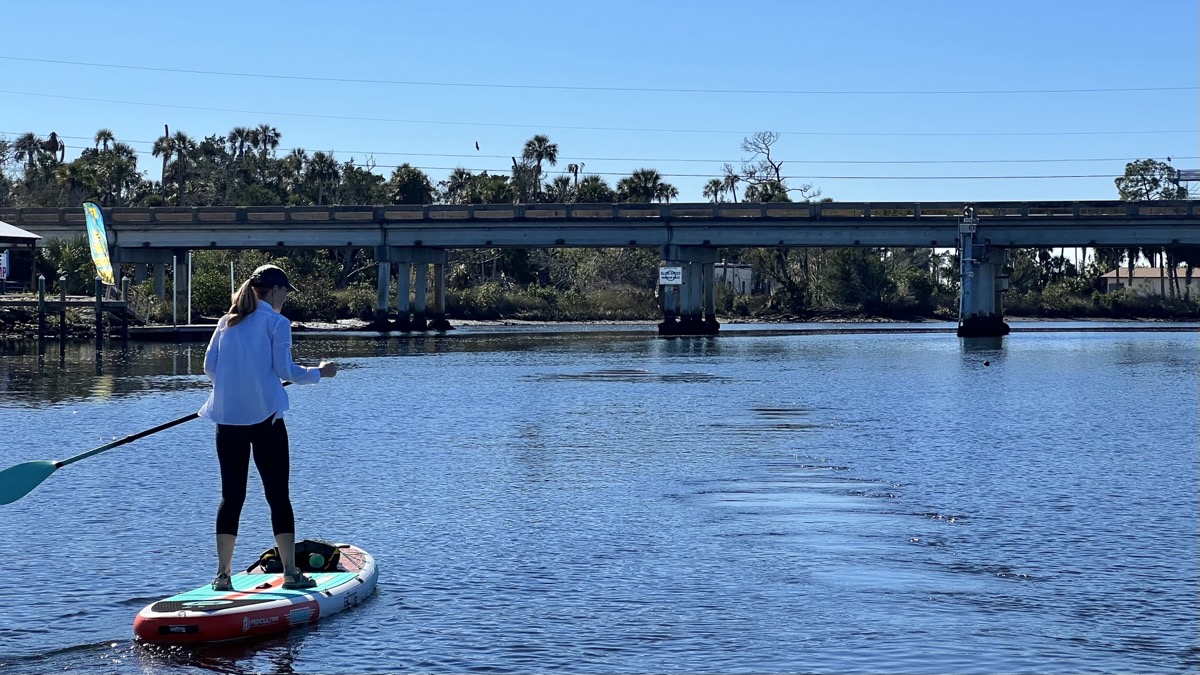 Julie tracking a manatee
On our first full day here after working in the morning, Julie and I paddled for about two hours towards the outlet to the Gulf, making it to the final bridge. We saw plenty of manatees and the usual awesome assortment of Florida birds. Exiting low tide made for a friendly return trip as the river was flowing backwards.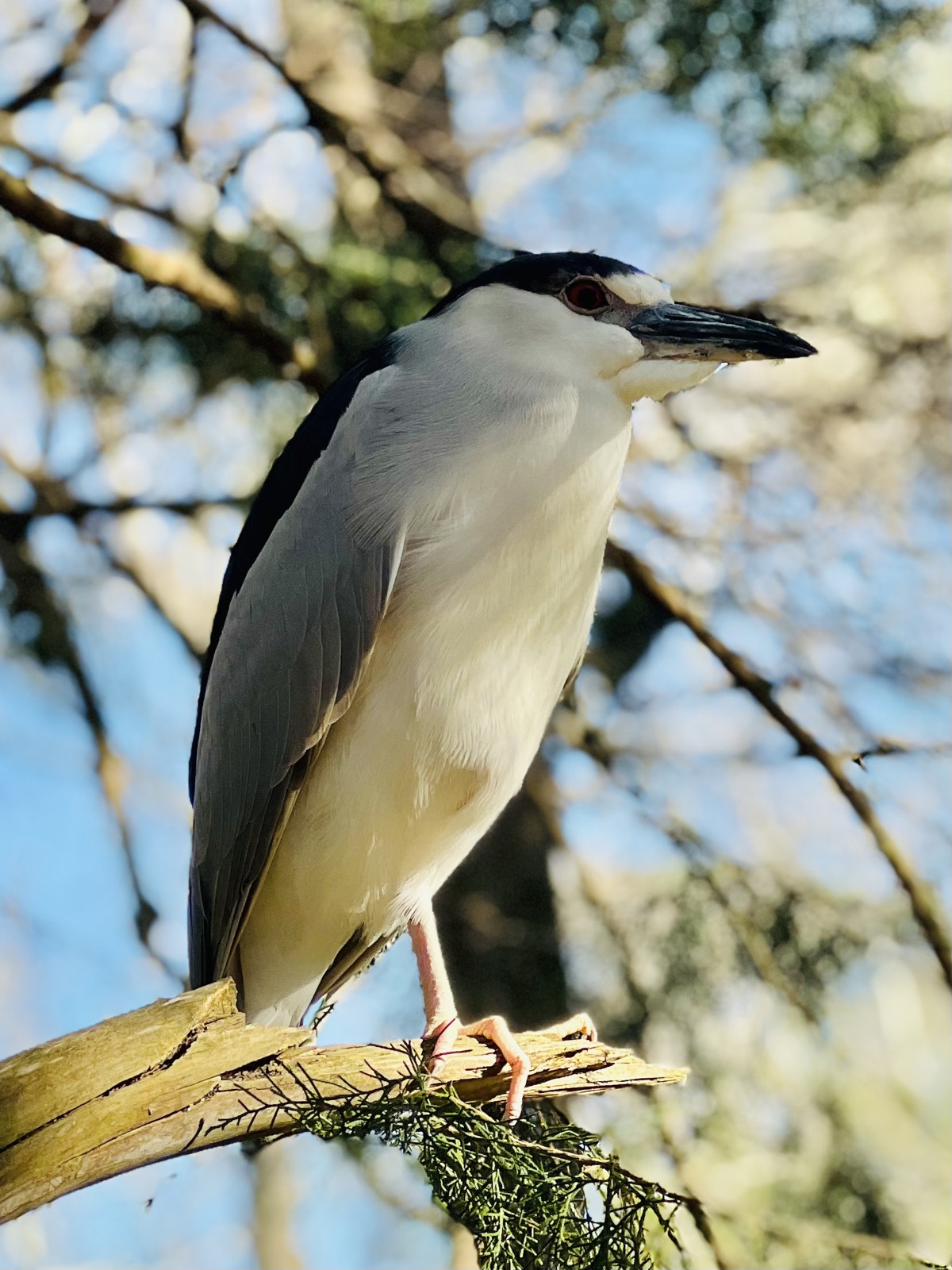 Black-crowned night heron
We visited the campy but classic Homosassa Springs state park, basically a zoo incorporated into the eponymous river. There were a lot more manatees hanging around outside of captivity; we probably saw over 25 total.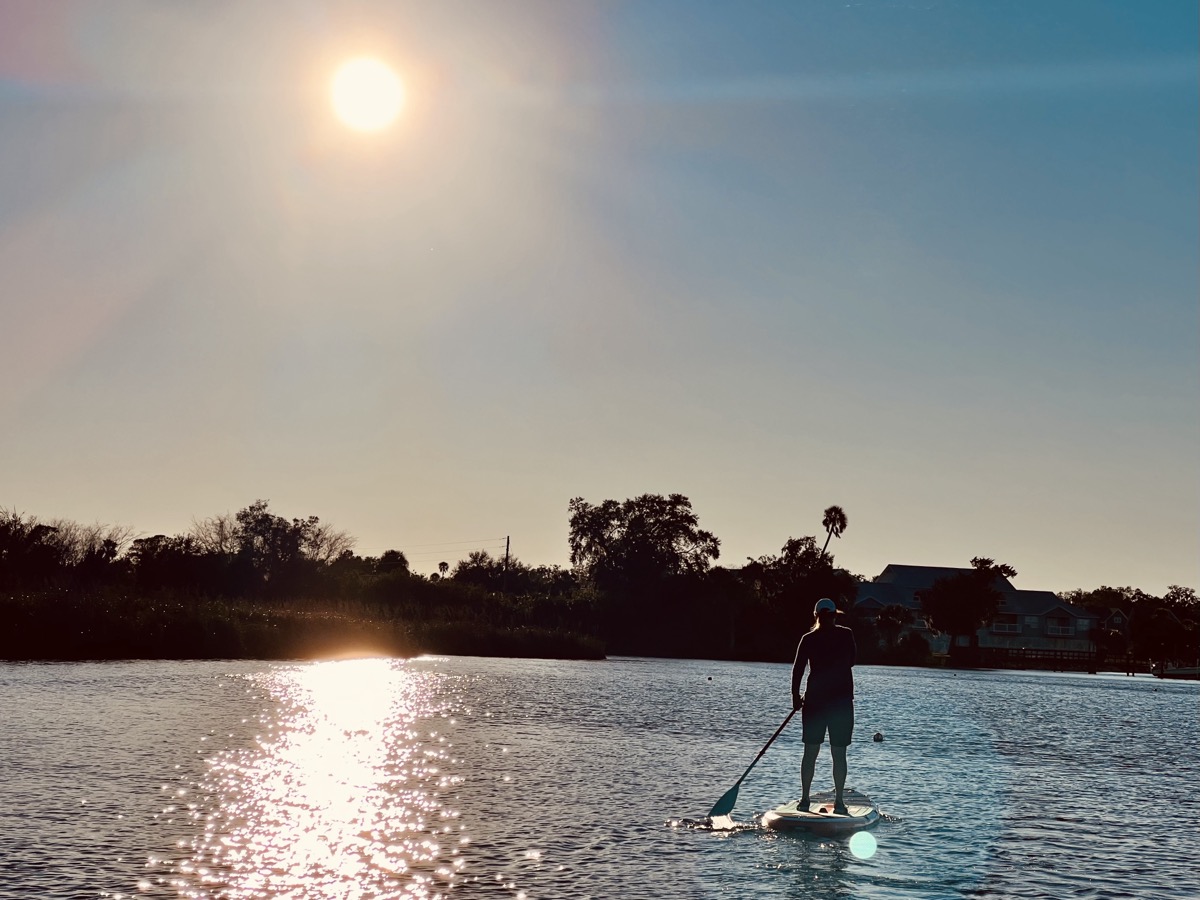 Karen paddles into the sunset
After visiting the park Karen and I did a dusk paddle, seeing more manatee and crossing the river to visit the archaeological park. There's a mound remain there that certainly stands out, looking right over the river. Beautiful tall trees with Spanish moss surround it.