We stayed in a classic, giant RV park to be with friends last weekend. Results were mixed.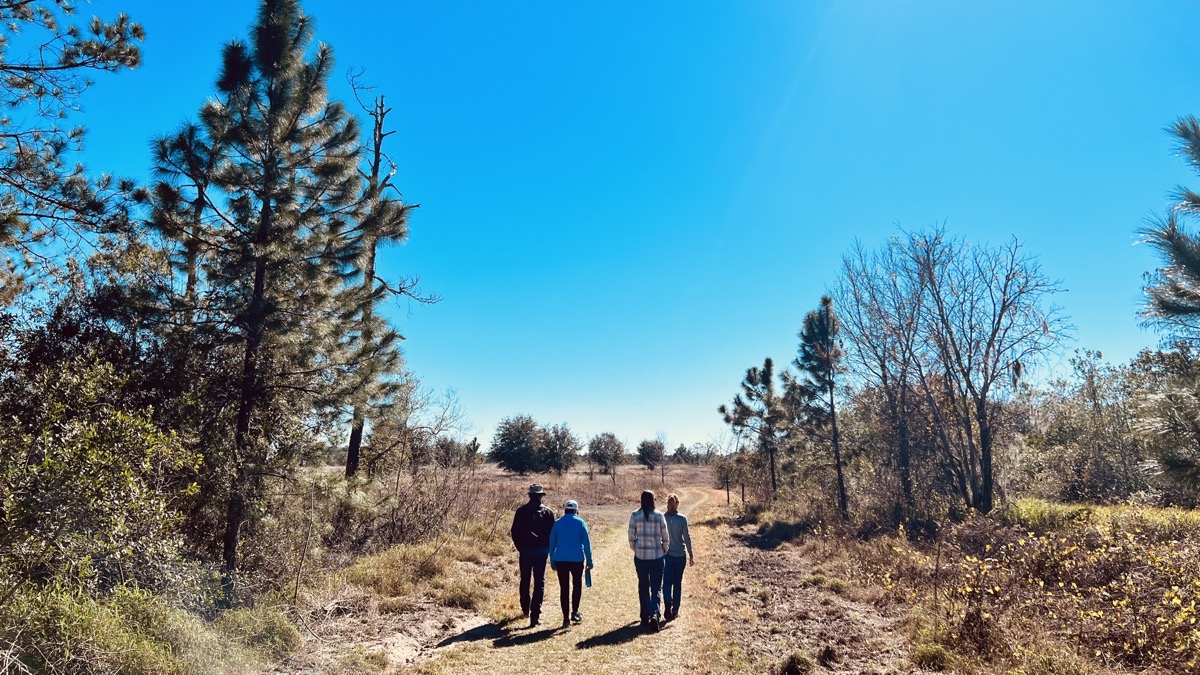 Hiking in Lake Louisa State Park
Our style of camping is harder to find in the southeast. There's less federal land and that often means finding an RV park instead of dispersed camping bI will say that the state parks with camping in Florida are first rate, and that's where we are right now. More on that in a later post.
The timing wasn't bad for this stop as I had WOU teaching work to do, and the weather went cold so outdoor activities would have been challenging. Still, we found time for a 3+ mile hike at Lake Louisa State Park, with the highlight being abandoned citrus groves contained within the park. Wild grapefruit, oranges, and tangerines. Lots of seeds but very tasty.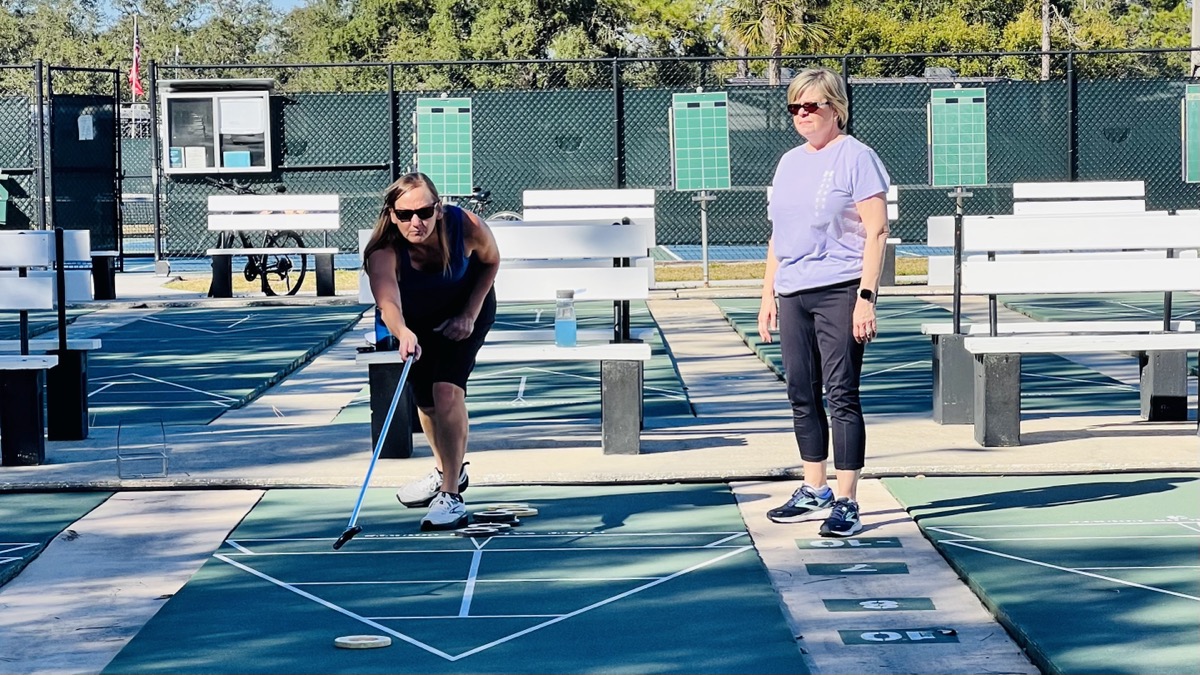 Shuffleboard competition
We were camped at Orlando RV Resort, part of Thousand Trails, sort of the timeshare or membership clubs of RV resorts. Our spot was in the back 40, but that meant more tree cover and a lot fewer vehicles. We were able to get adjoining spots with Jim and Jill, making it easy to do a shared meal.
There are so many amenities at this campground. Bingo! Hot tub! Mini golf! Shuffleboard! Karen and Julie did the gauntlet and covered just about every activity but swimming.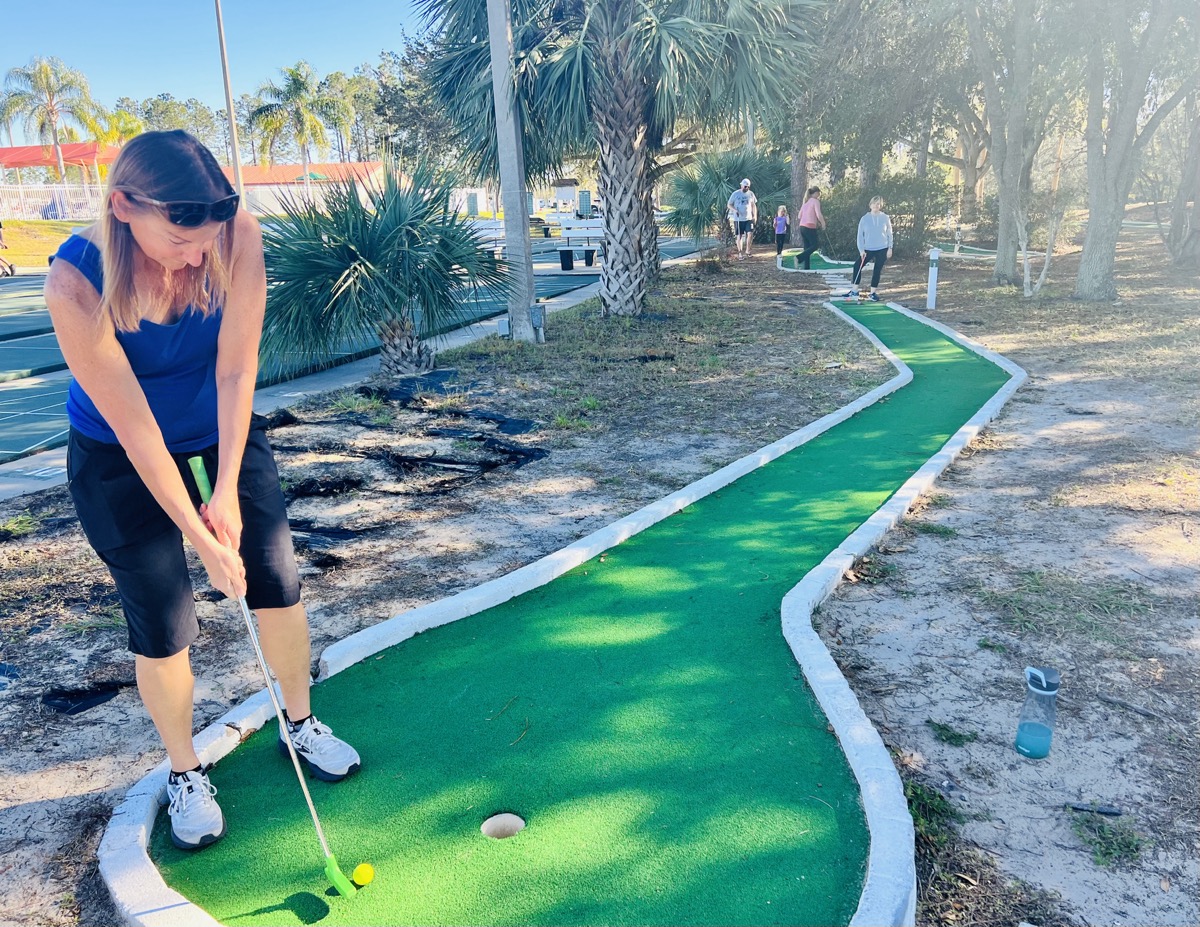 Karen putts out
Four of us had a fun afternoon doing some team shuffleboard and mini golf competitions. My team lost and purchased ice cream treats for the winners.
So I can do without the big crowds, golf carts roaming around, and honestly very expensive camping($70ish per night). Glad we tried it.