Beach Driving Near Daytona
We took the van out on the beach yesterday afternoon between Daytona and Ormond Beach. We could almost see the ghost of Glenn Curtiss racing by on the tide line.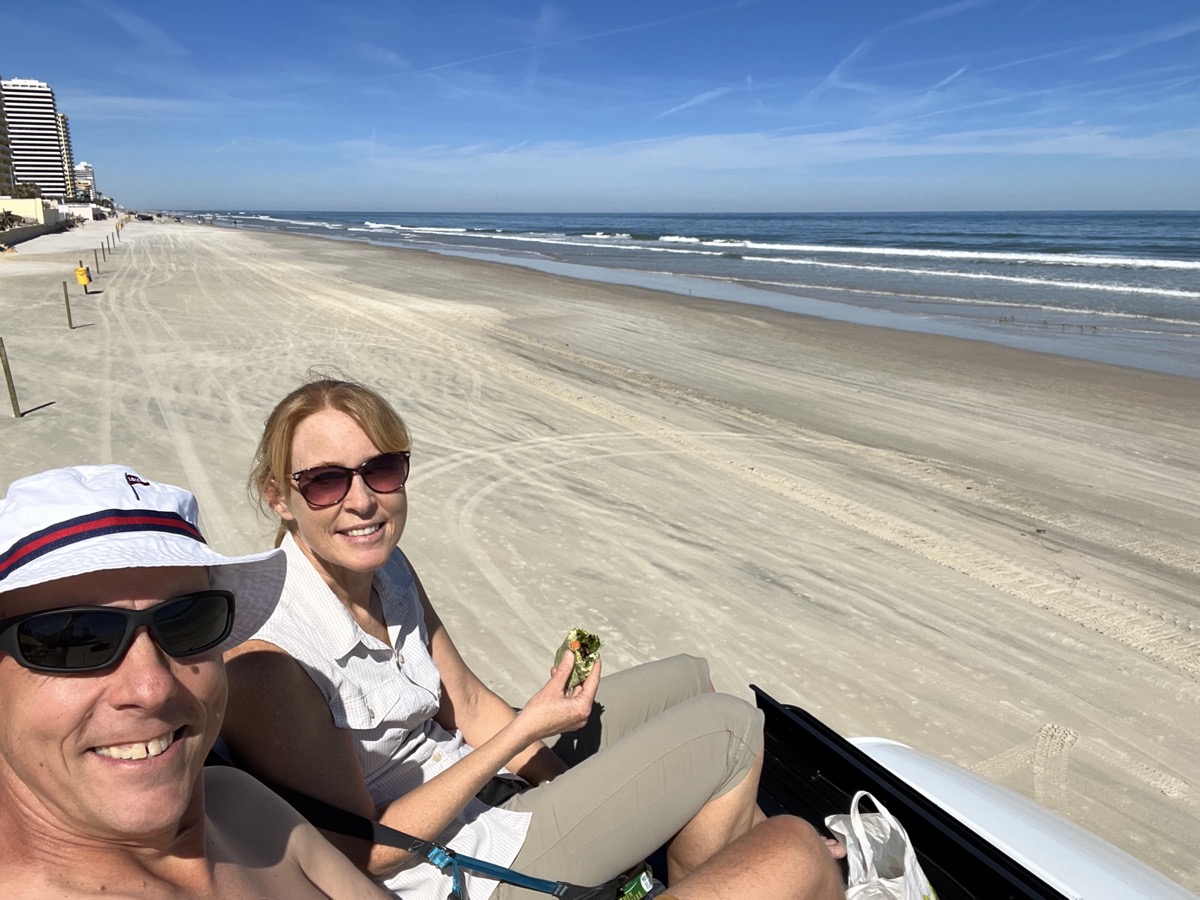 Enjoying lunch on the van roof
With amazing weather we decided to camp out there all afternoon until the rising tide chased us away.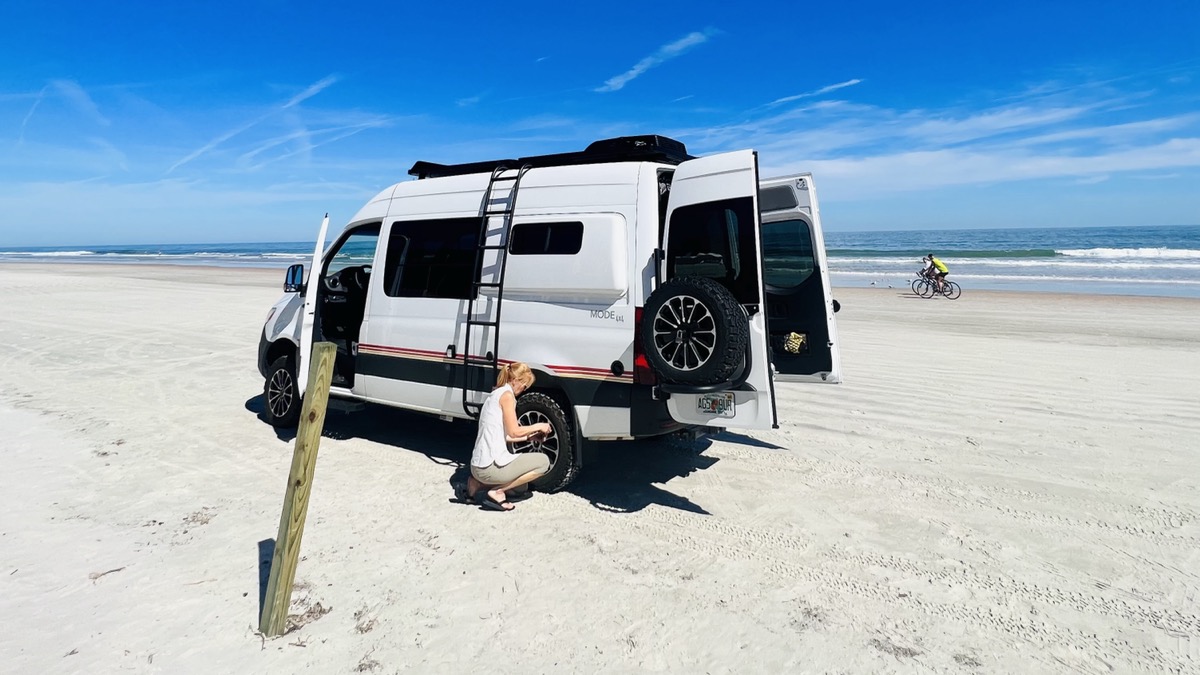 Julie airing down the tires
This was a good chance for us to practice our off-road driving skills, including airing down the tires for better sand traction. The van worked perfectly, even handling the deep sand we intentionally took it through as we began our exit from the beach.