Julie and I are in SoCal for a wedding, hanging out mostly in Carlsbad. On a whim we spent a few hours at the Leo Carrillo Ranch Historic Park.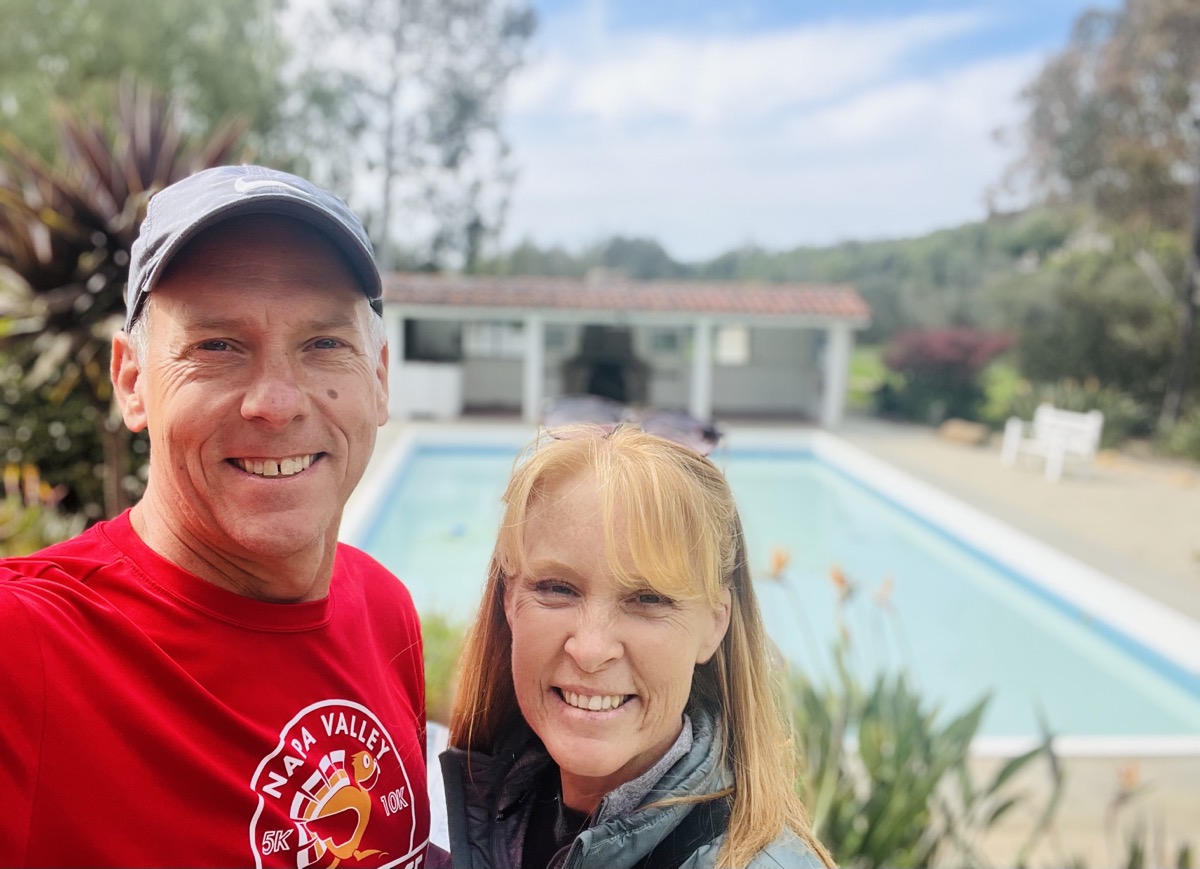 Ussie by the pool at the ranch
We did two loops - one inside the park, watching the informative film and seeing the various parts of the classic California ranch. The setting is beautiful and we would certainly enjoy living there!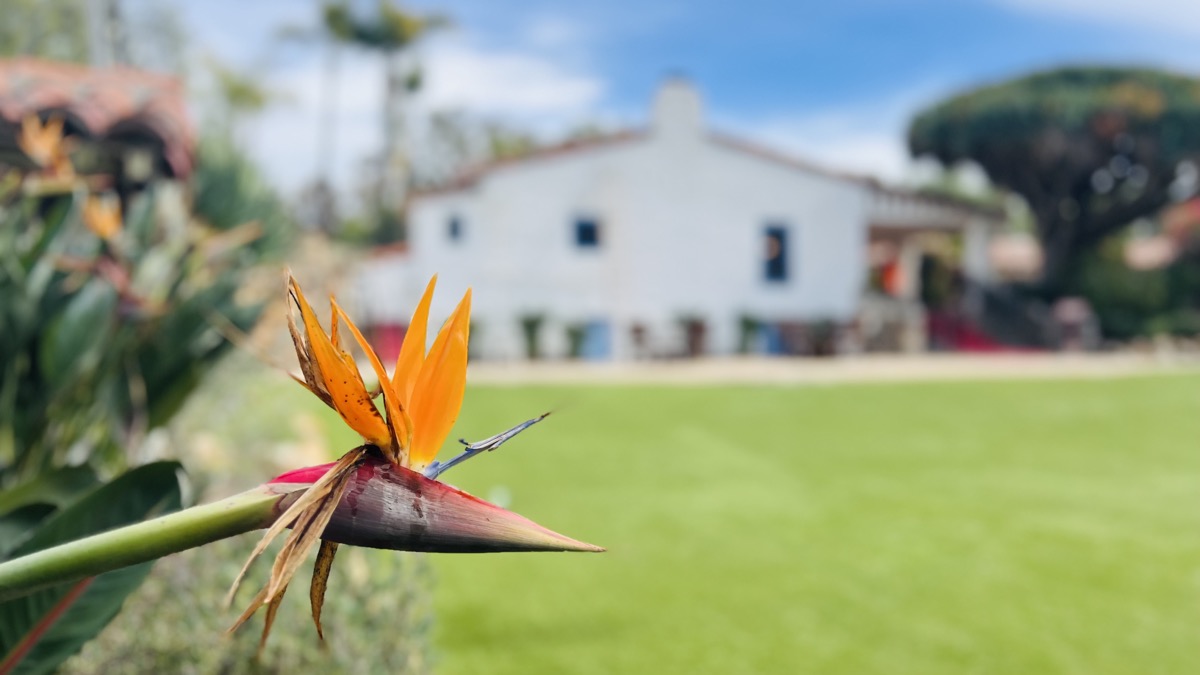 Bird of paradise at the ranch
There were bird of paradise plants and hummingbirds galore, though we never saw the peafowl that the ranch is known for.
Our second loop was the wonderful perimeter trail along the outside of the ranch, meandering through the canyon and into the neighboring housing.