We had a magical day on our stand-up paddle-boards (SUPs) yesterday, spending over 2 hours cruising around Morro Bay on a foggy misty morning.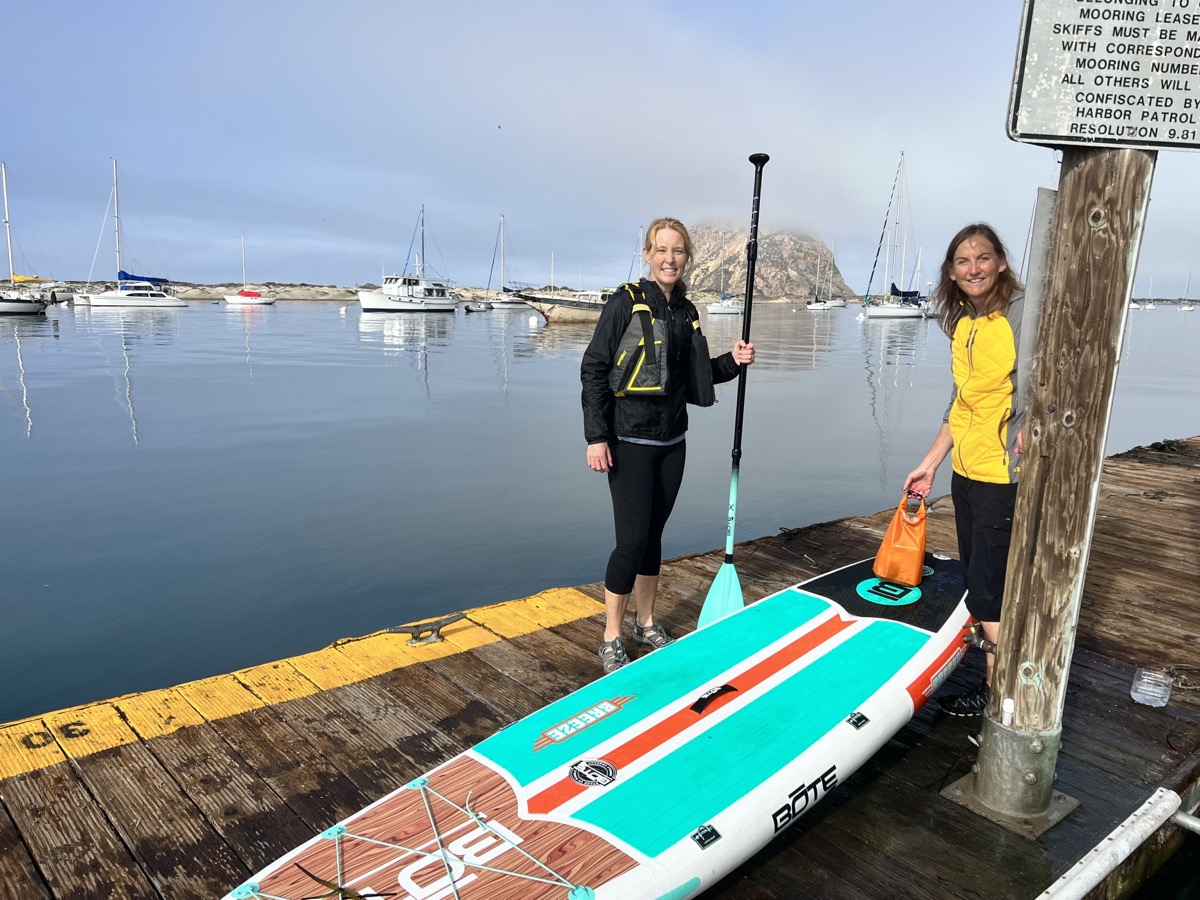 Julie and Karen after we took out
Julie and I have been lugging around our inflatable SUPs since we left Keuka Lake, but had yet to get them in the water. There's certainly some resistance to inflating, paddling, cleaning, deflating, re-packing. It was oh-so-worth-it yesterday.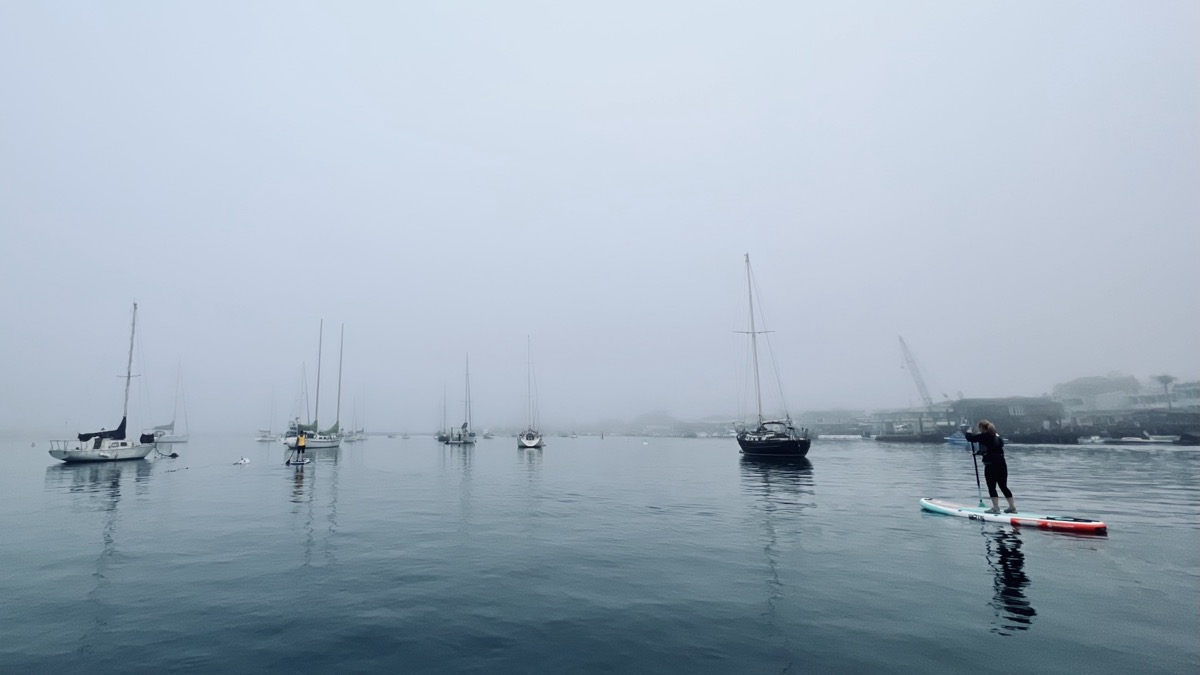 Starting our paddle through Morro Bay
We put in at a public park and launch dock, making for an easy entry into the flat water bay. The tide was coming in and we were paddling to the mouth of the bay, so there was a significant opposing current as we worked our way to the big rock that's a centerpiece of the town.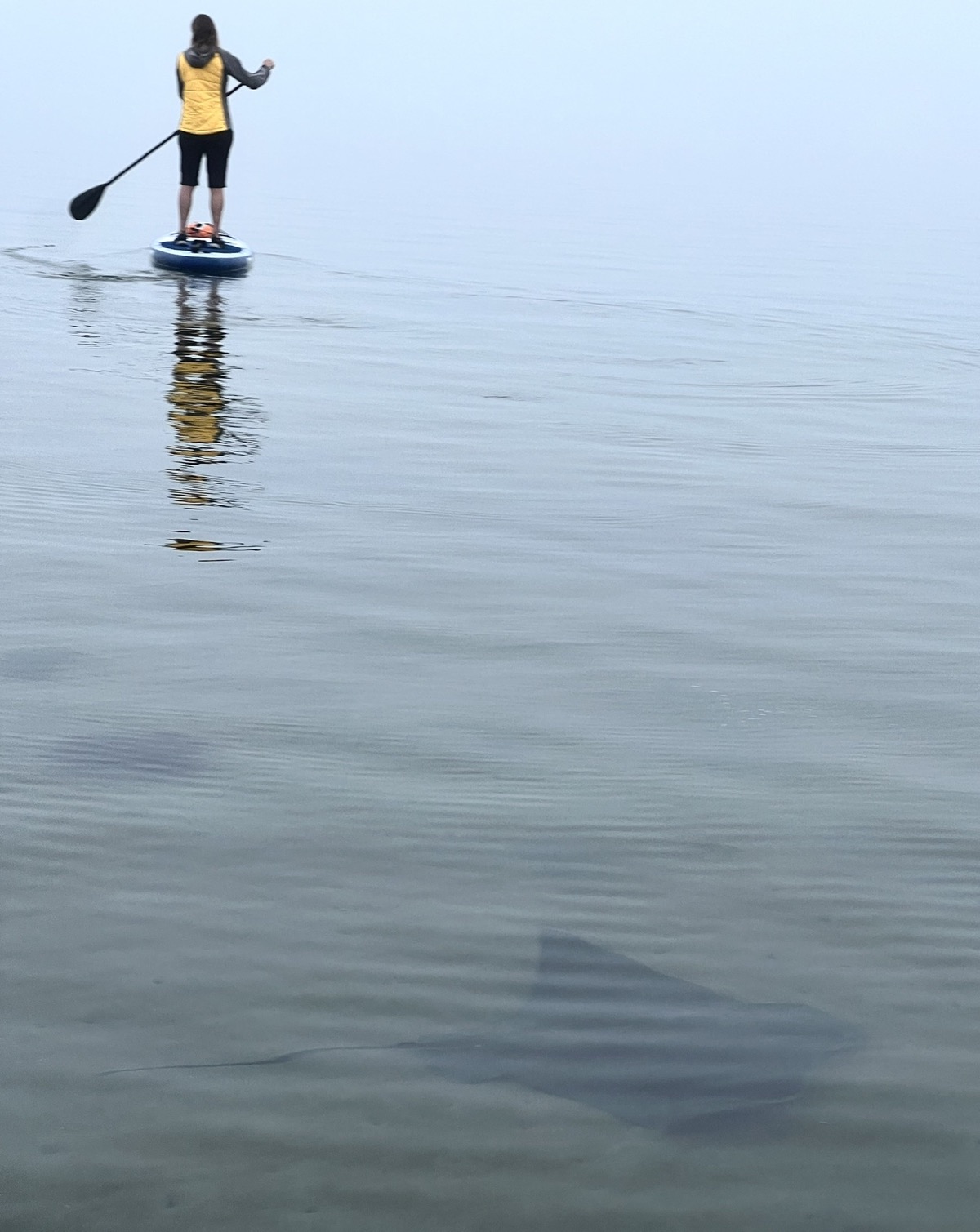 Karen and the stingray
We saw many sea otters (and parents with their pups), harbor seals, and (as you can see in the above photo) large stingrays near the sandy bottom by the spit that forms the bay.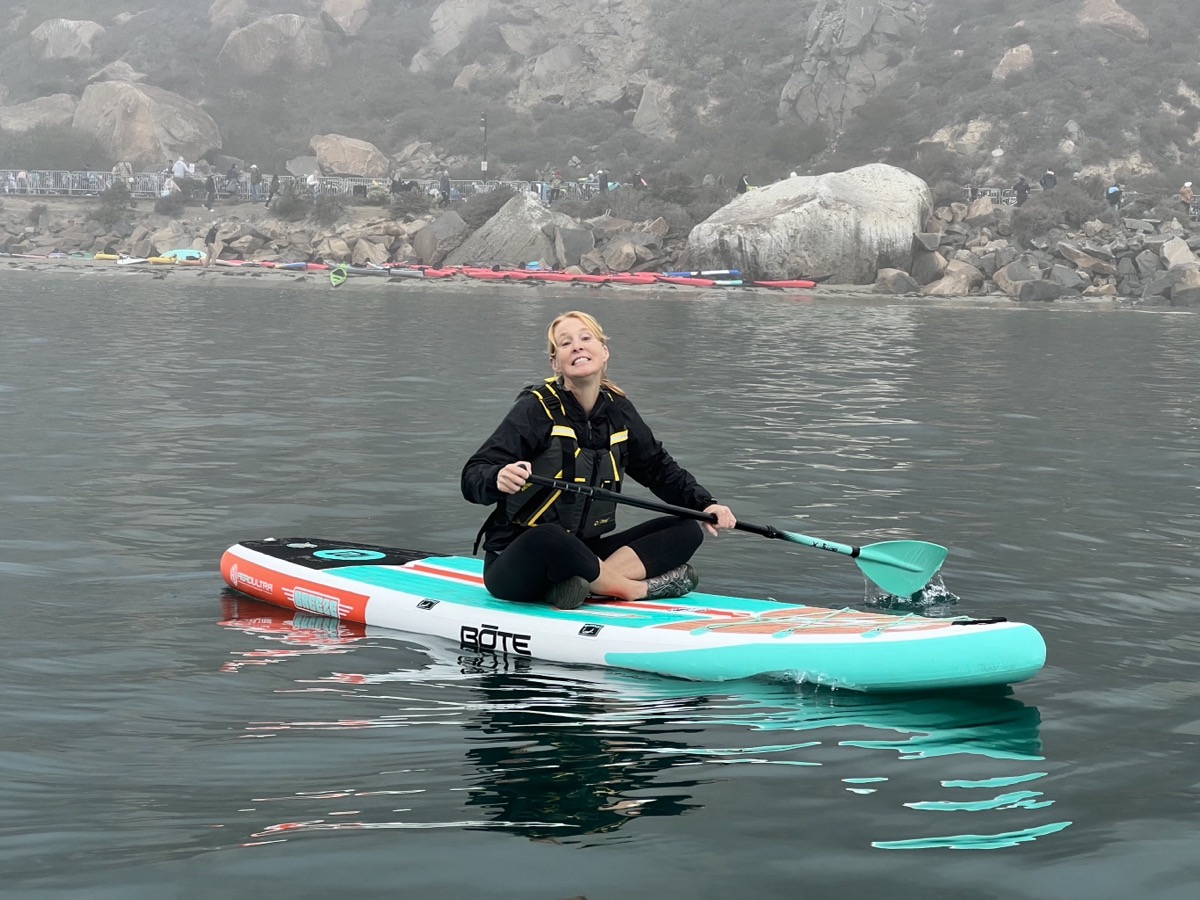 Julie with the triathlon activities behind her
We timed our paddle with the water start of the Morro Bay Triathlon which allowed us to paddle alongside those doing the paddle option (we saw kayaks, SUPs, and even folks paddling surfboards with their arms) and witness the swim start out by the rock. One of the competitors was staying at the same hotel as Julie and I and we chatted with her after the race. She said she tried to be prepared for the shock of the cold sea water but there was no preparation for that: it was brutal. Many moons ago I competed in a sprint triathlon and hated the swimming (and the swim training). I would reconsider doing one with a paddle option.