We visited Mono Lake last spring and were anxious to return and see more of the area before winter closes down many of the roads. We hoped for good light and got lucky.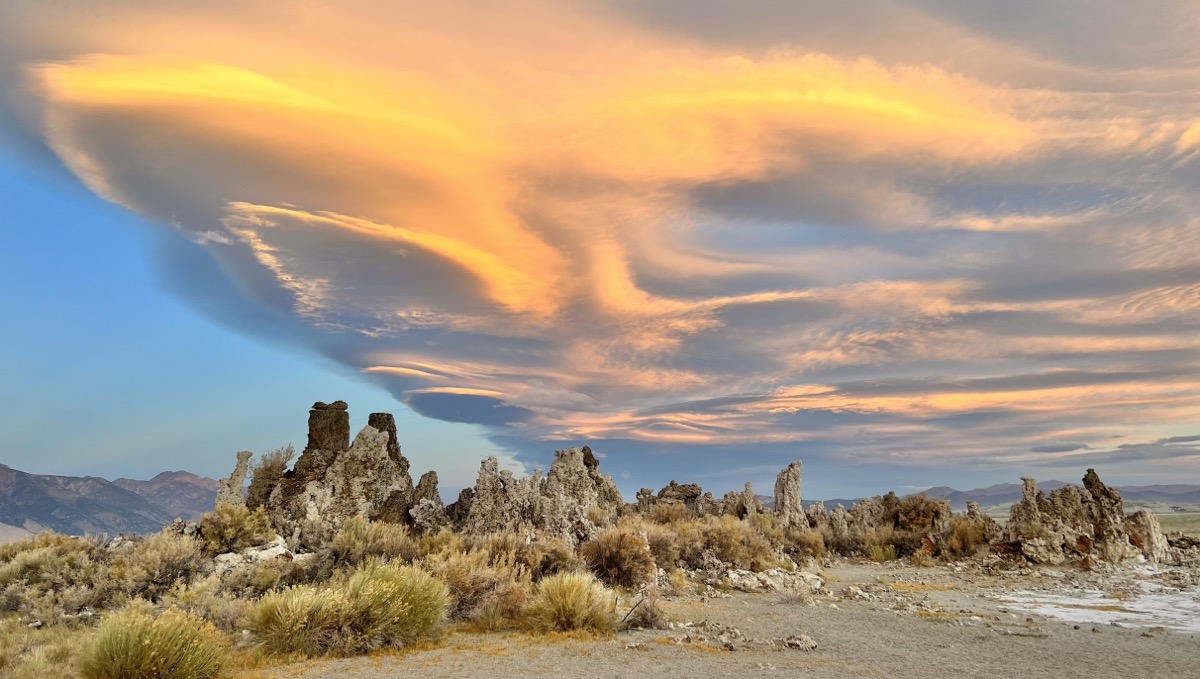 Colorful sunrise at Mono Lake
This first photo is the best I took (I think - still need to pull some off my Sony camera). We left our hotel about 6:20am to arrive at the South Tufa area before sunrise.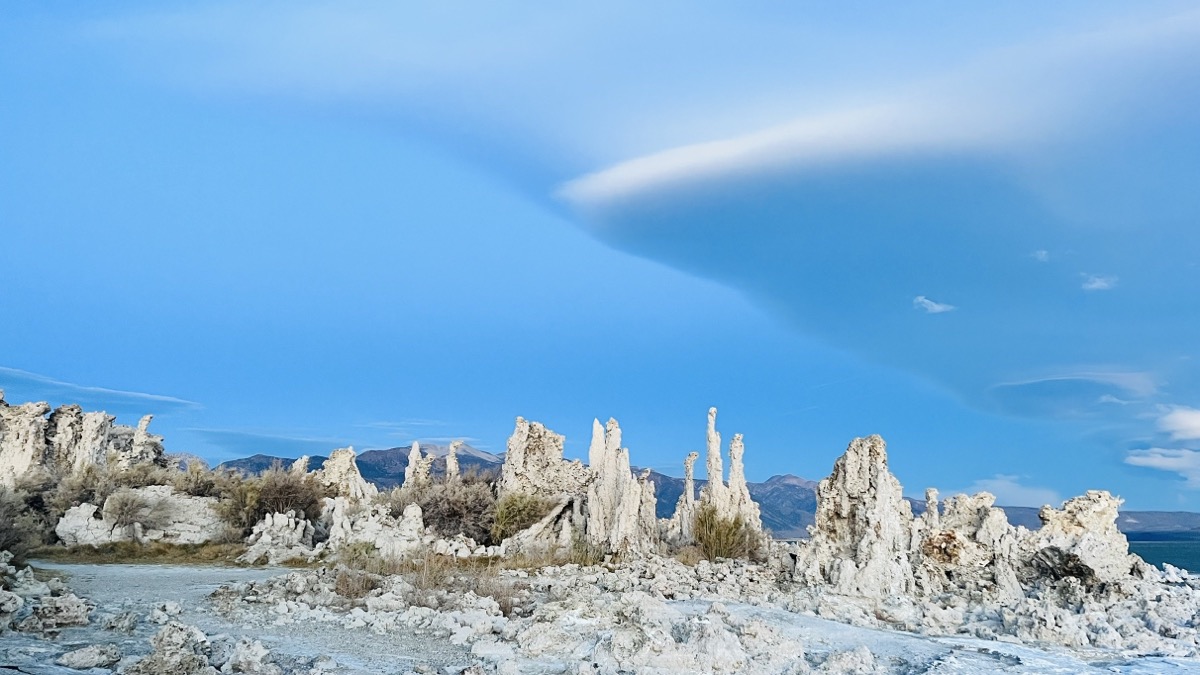 Wave cloud emerges
We were immediately impressed by this incredible (Sierra wave?) cloud hovering over the lake. I got this shot early before the sun started peaking over the eastern mountains. We obviously got a big payoff when the colors started to explode.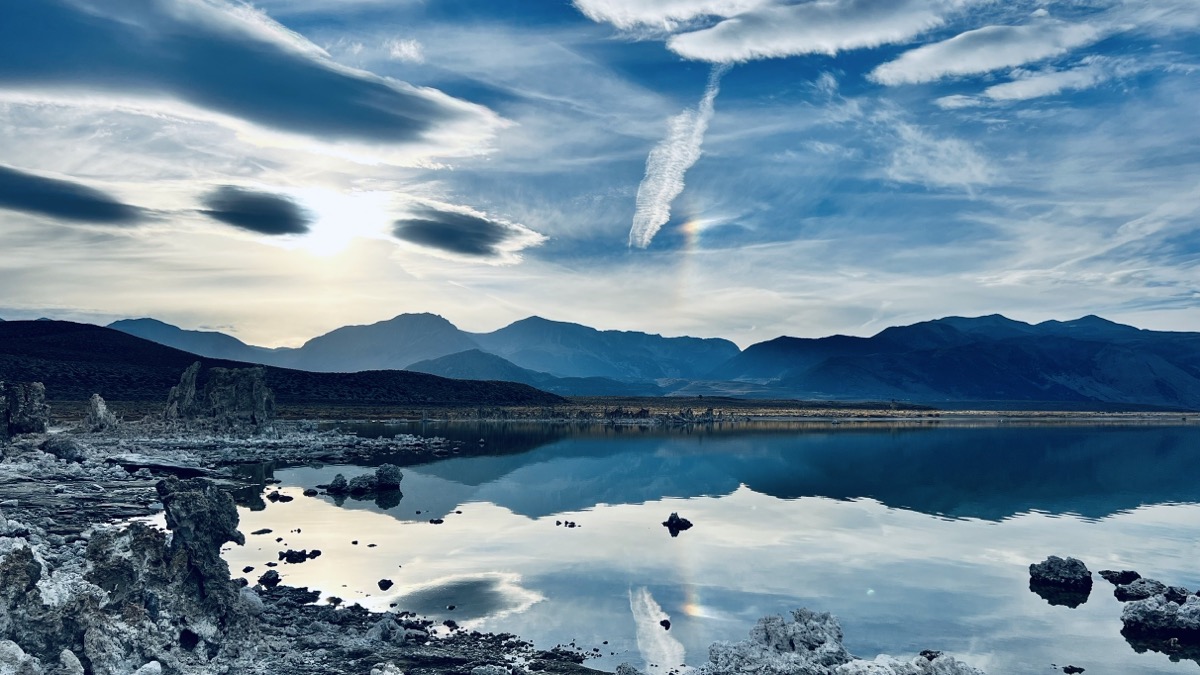 Sunset photo over Tufas
For contrast, this photo was taken the night before. Calm flat waters and great blue light.
I got some good wildlife photos too (ducks and wild horses) that I'll share in the near future.