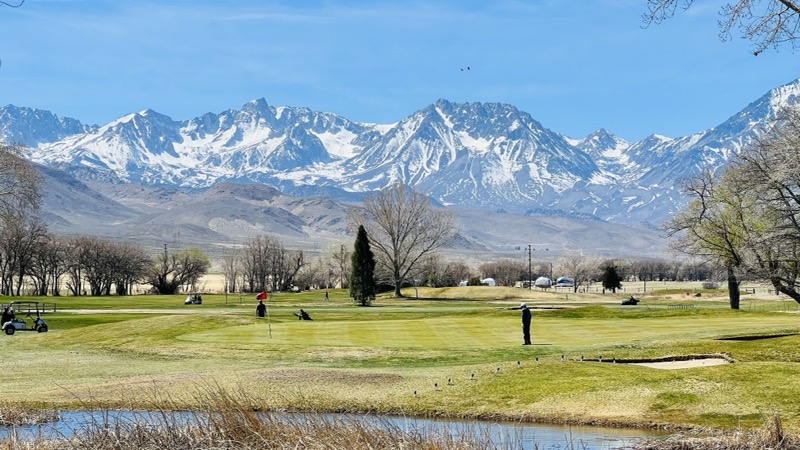 Golf at Bishop CC
We wrapped up our visit to Lowell Valley with some golf at Bishop Country Club and a stop at Mono Lake.
Golf was a pleasant surprise! We camped at Browns Town in Bishop and it was adjacent to the local golf course which looked pretty decent. Played in windy conditions with lightning fast greens (to me) and enjoyed every minute.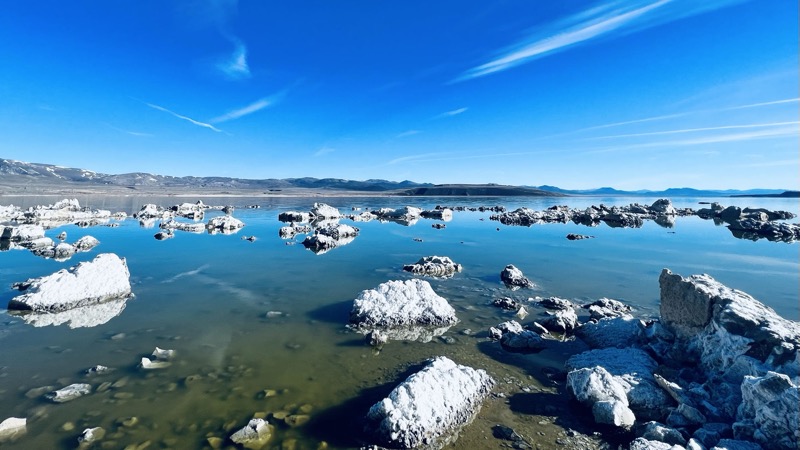 Mono Lake and the Tufas
To leave the valley we had to pass all the way up and bump Tahoe, passing Mammoth Lakes and Mono Lake. Sadly much of the lake area is off limits off season so we had to skip the south Tufa area. So I had but a glimpse of the beauty of Mono Lake. We shall return during warmer seasons.