Alabama Hills and Manzanar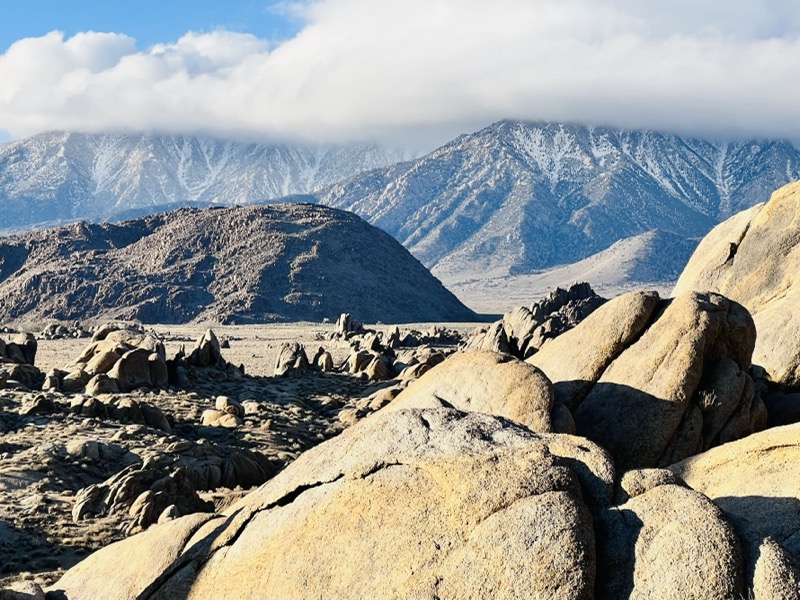 Alabama Hills
We made two stops as we work our way up the east side of the Sierras: Alabama Hills and the Manzanar concentration camp.
We overnighted on public land in the Alabama Hills area near Lone Pine. This is a popular filming location and is reminiscent of Goblin Valley in southern Utah.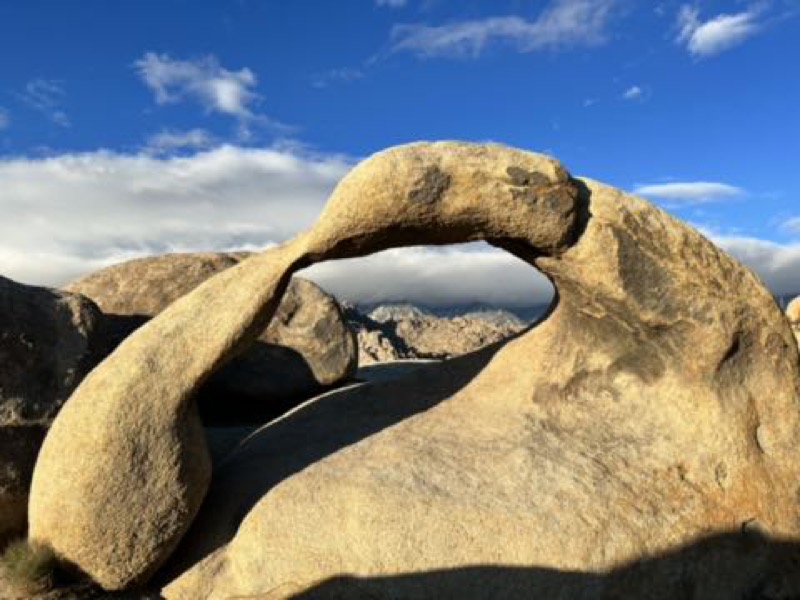 Mobius arch
Because of high winds and a desire to work our way north we didn't spend much time here, just doing a short loop walk to the Mobius arch. Julie and I both want to spend a full day here and just randomly wander through the rocks.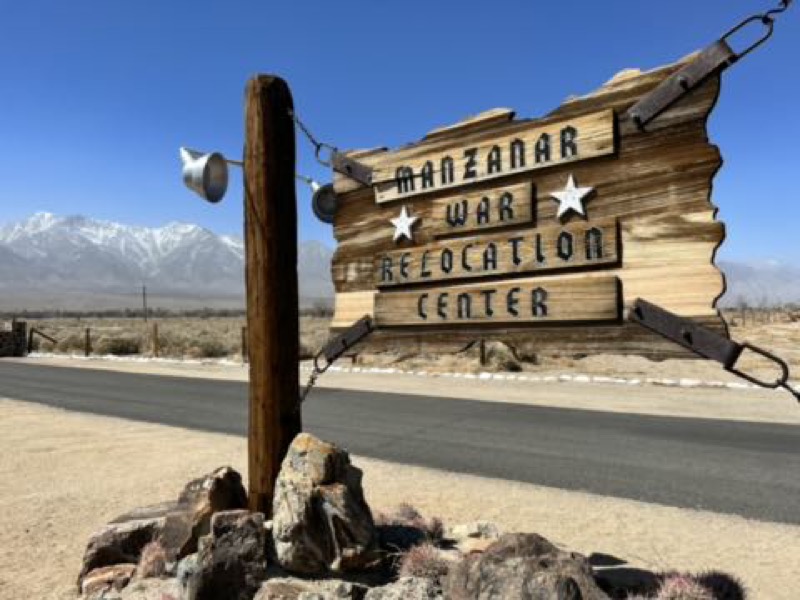 Manzanar sign
Our next stop was the Manzanar Relocation Center, one of the primary Japanese internment and concentration camps and the one closest to the California coastal region.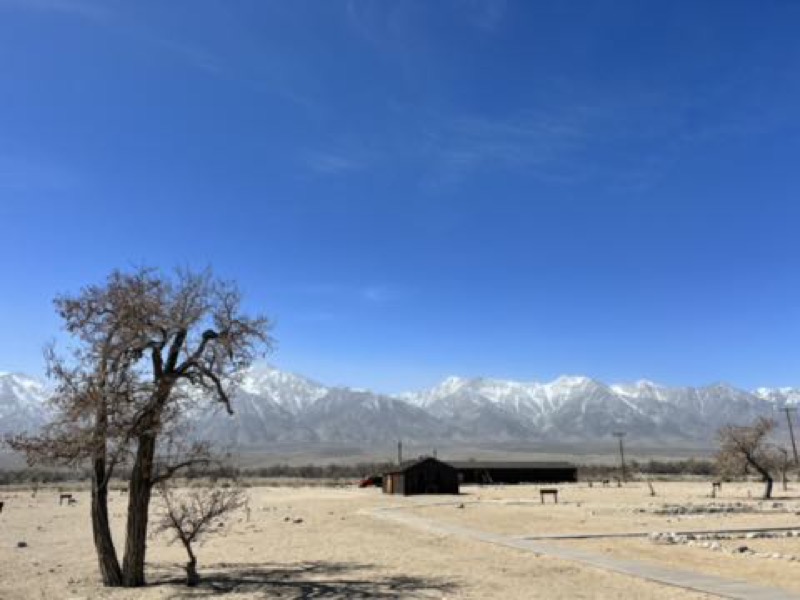 Camp remains with Sierras
We came here to learn, remember, and ponder how this happens. And of course to remind ourselves that it can and likely will happen again, in some form. The only silver lining is that there was vocal opposition to this program at the highest levels and those voices were allowed to be heard.
---
Today is a working and regrouping day in Bishop CA. There's a lovely local golf course here and I'm walking 18 this afternoon. Tomorrow we head to Mono Lake then drive over the pass towards Sacramento.