Golf at Silver Oak in Carson City
I practiced and played the front nine at Silver Oak Golf Course in Carson City.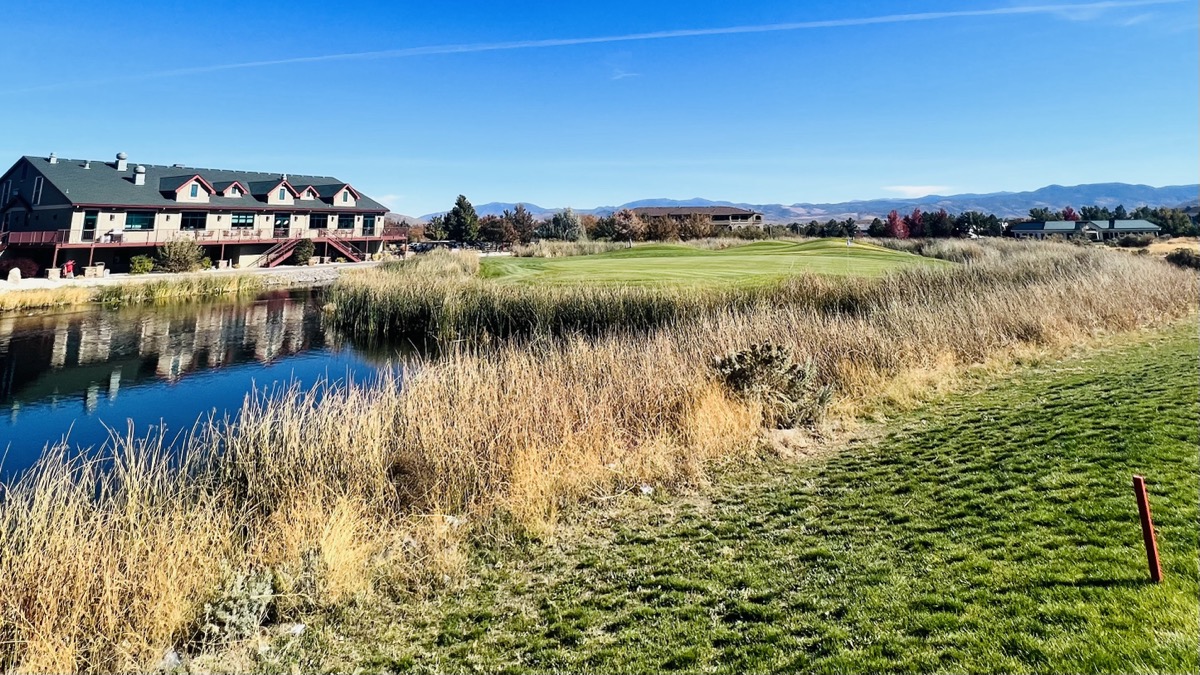 Hole number nine at Silver Oak
This course had a lot of promise, and I chose it because it was a 5 minute drive from our hotel and looked to have a good practice area. I wasn't certain I would play; Julie's been working a lot this week and I would only play if she needed more dedicated time. She did, so I did.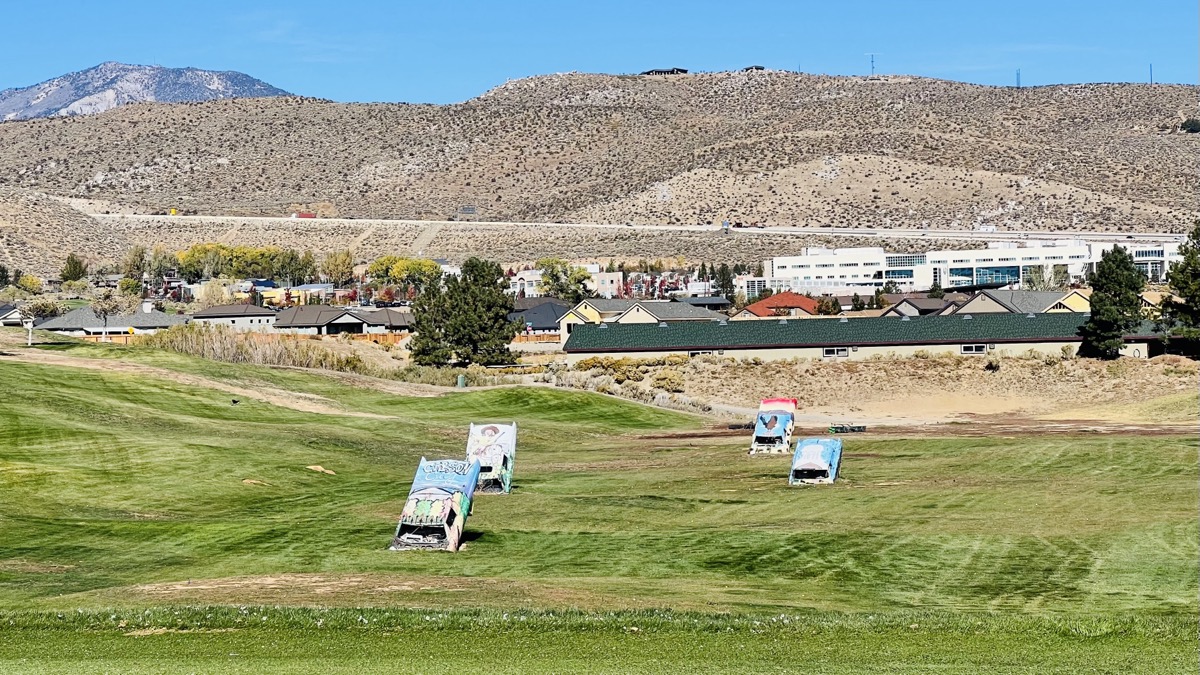 The Cadillac driving range
Silver Oak has a fun practice area. The entire facility is vintage car themed, and the driving range is called the Cadillac Range. There are buried cars you can hit at as targets, looking like the Cadillac ranch along the old Route 66. They also have a very nice putting green and a short game practice area. My kind of course.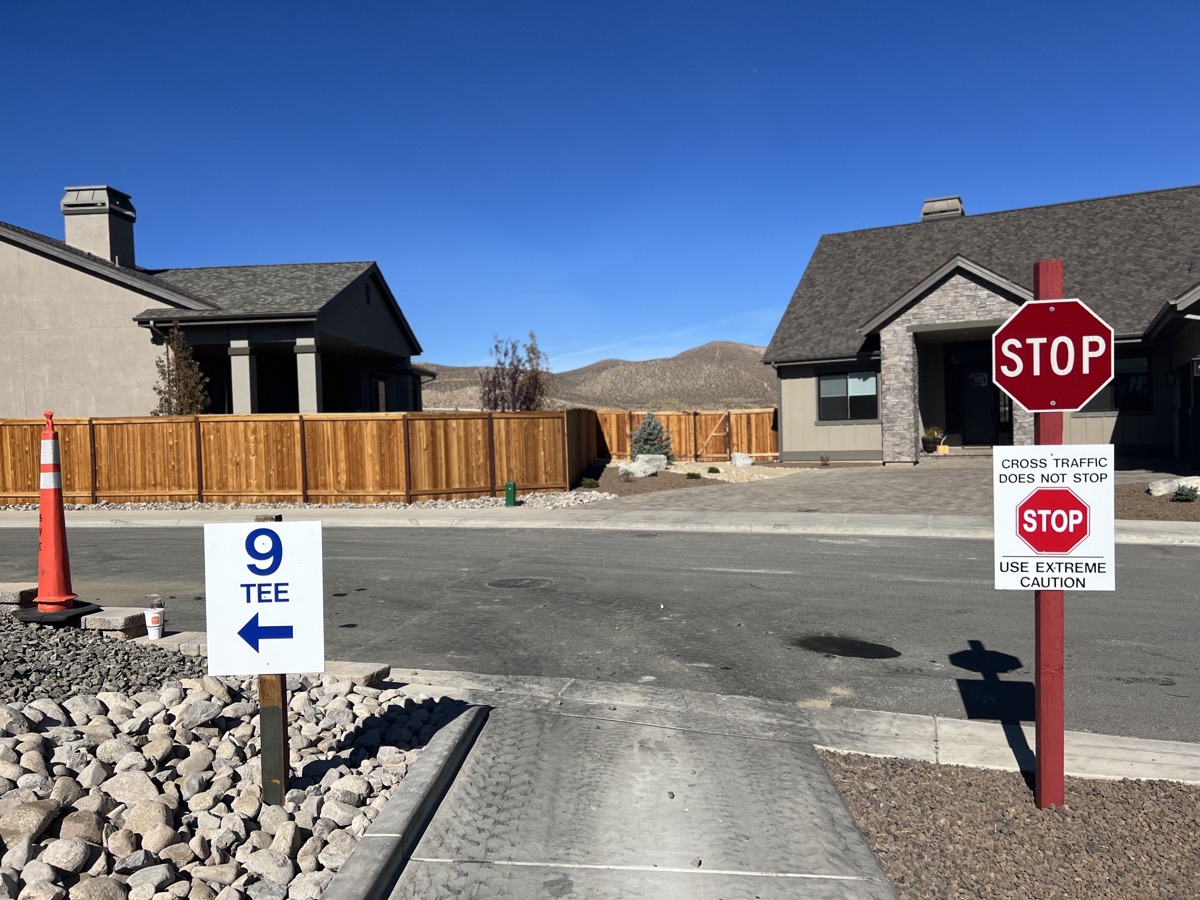 Meandering through the neighborhood
Sadly the front nine was nothing but a slog through a housing development, with lots of walks through neighborhoods. Another case of "let's build the course around the housing development and maximize real estate potential" rather than finding a good routing for the course. From the looks of it the back nine might be more in the wild, but not sure if I'll ever find out. Still, if I were a local I'd be happy to call this course home. Friendly staff and great practice facility.