Hiking Red Rocks with Jacob
Julie and I were recently in Las Vegas for a long weekend for a family wedding. Jacob and I dashed out to Red Rock Canyon National Conservation Area for a desert scramble.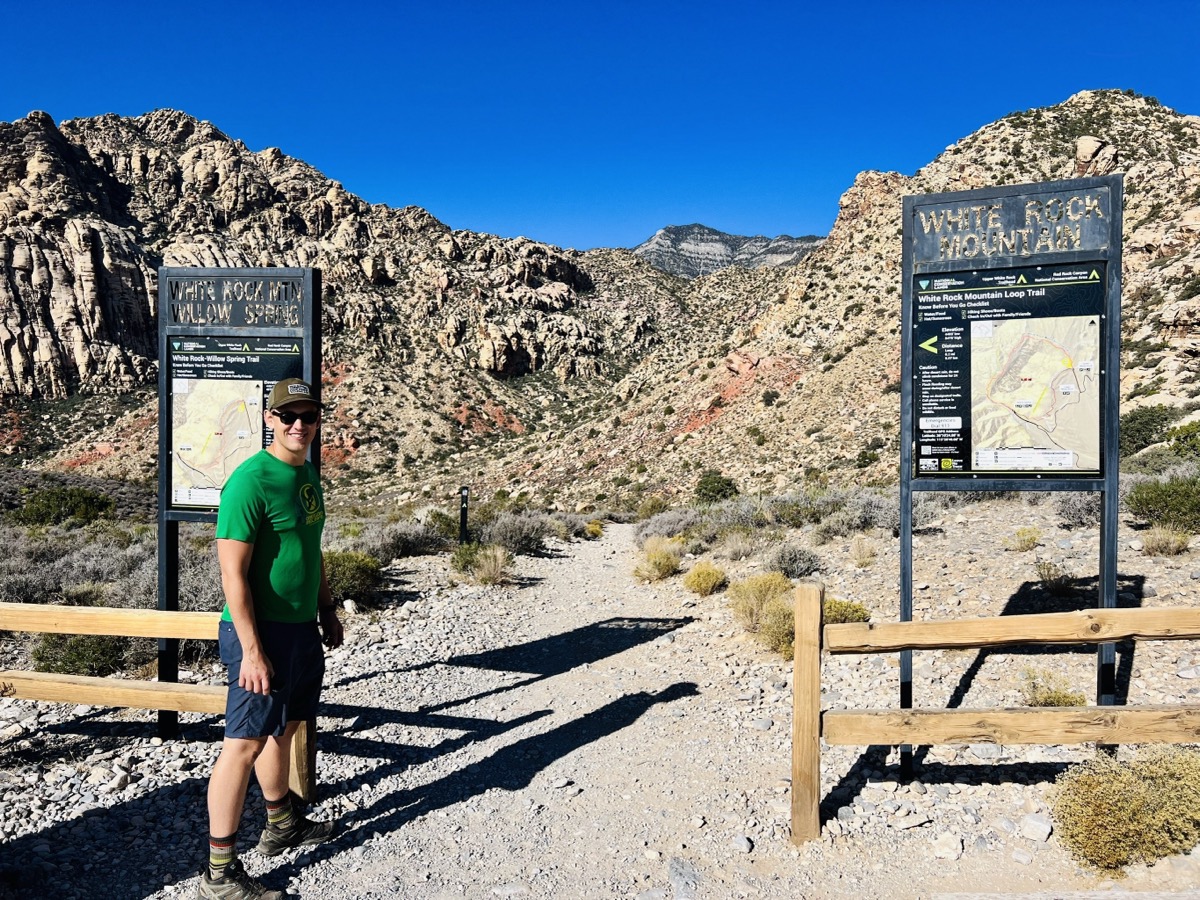 Starting the hike at the trailhead
Back in the olden days, our time in Vegas looked more like the photo below.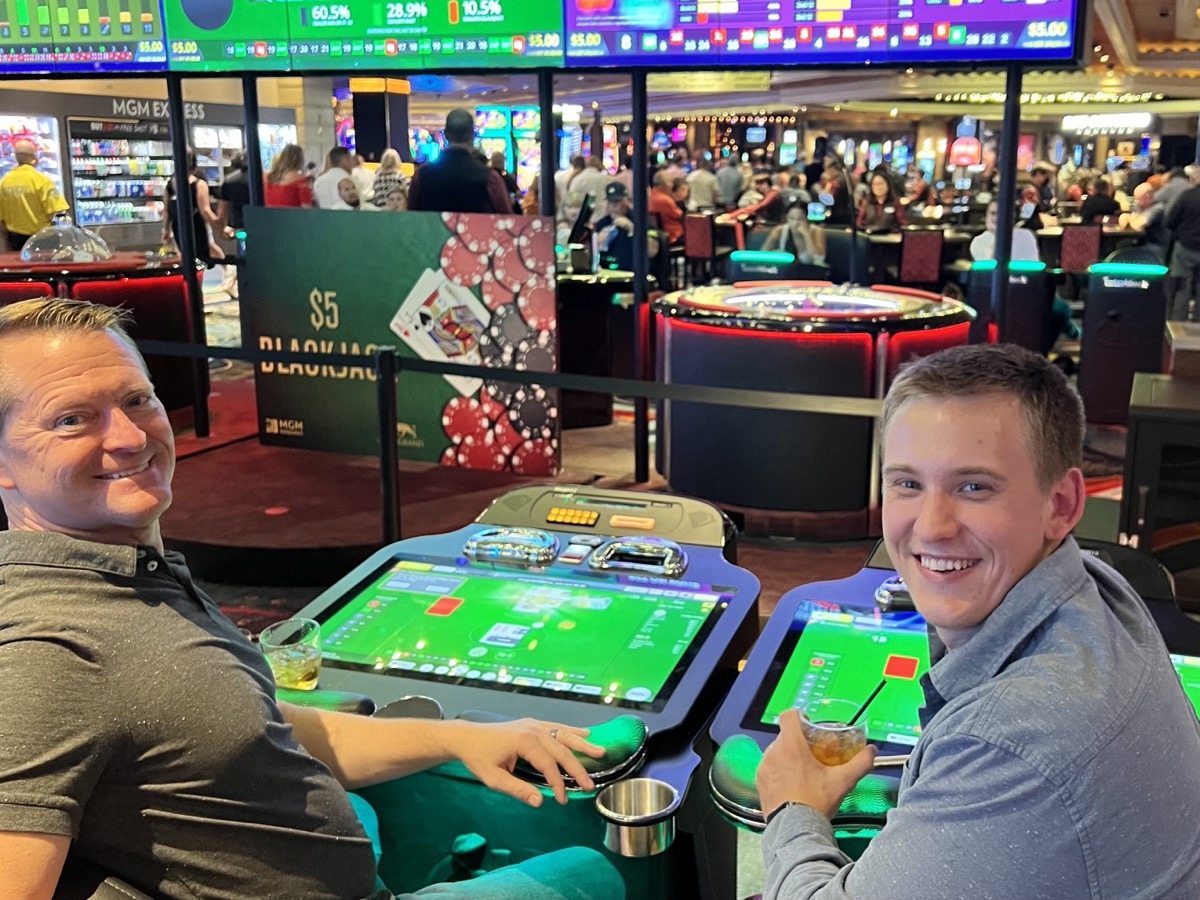 Mike and Jacob at the casino
We did the obligatory win-or-lose $20 gambling on the strip before a show on Saturday night. Most folks in our family have little tolerance for smokey, noisy casino time these days. In our frequent visits to Las Vegas, Julie and I prefer to head out to Red Rock Canyon and hike. There's so much to explore there.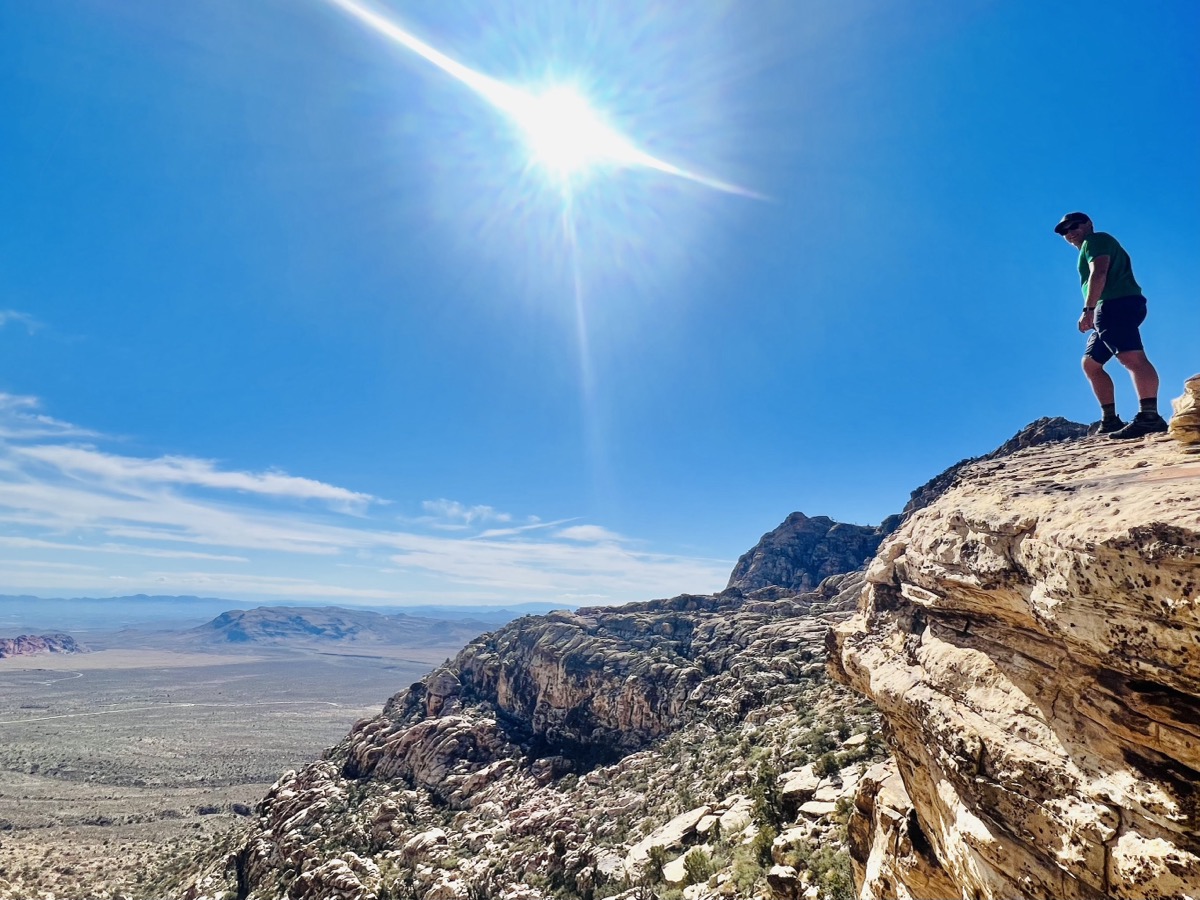 Jacob reaches the ridge top
Jacob is a very seasoned hiker (and backcountry skier) but hasn't done much desert hiking. He learned quickly that long pants are in order, even in hot weather. This point was magnified as we opted to go off-trail and find our way up a wash to get near the White Rock Mountain peak, and bushwhack the back side of the same ridge to work our way down to a return trail.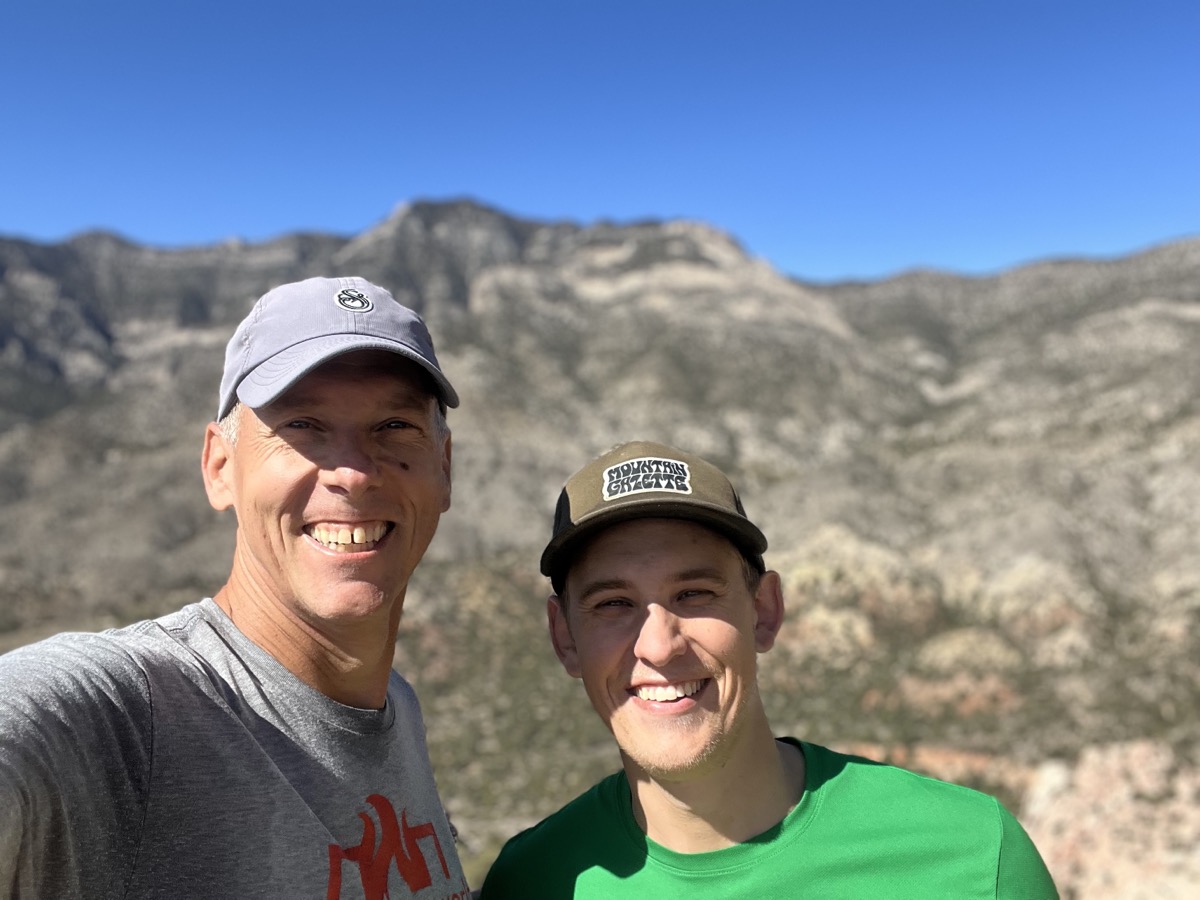 We made it
I had my COVID booster the day before and was very challenged with fatigue. Heart rate was fine, but my breathing got out of control a few times. Still, we eventually made it to the top of the ridge and were able to route find our way down the backside to the return trail. I think the total distance was about 4 miles, with the first two taking 2 hours and the final two less than an hour.