Golf at Wolf Creek, Mesquite NV
Many golfers have Wolf Creek Golf Club on their bucket list, largely due to the presence of the course in many computer golf games. I played it last week as we worked our way from Las Vegas to Mesa Verde.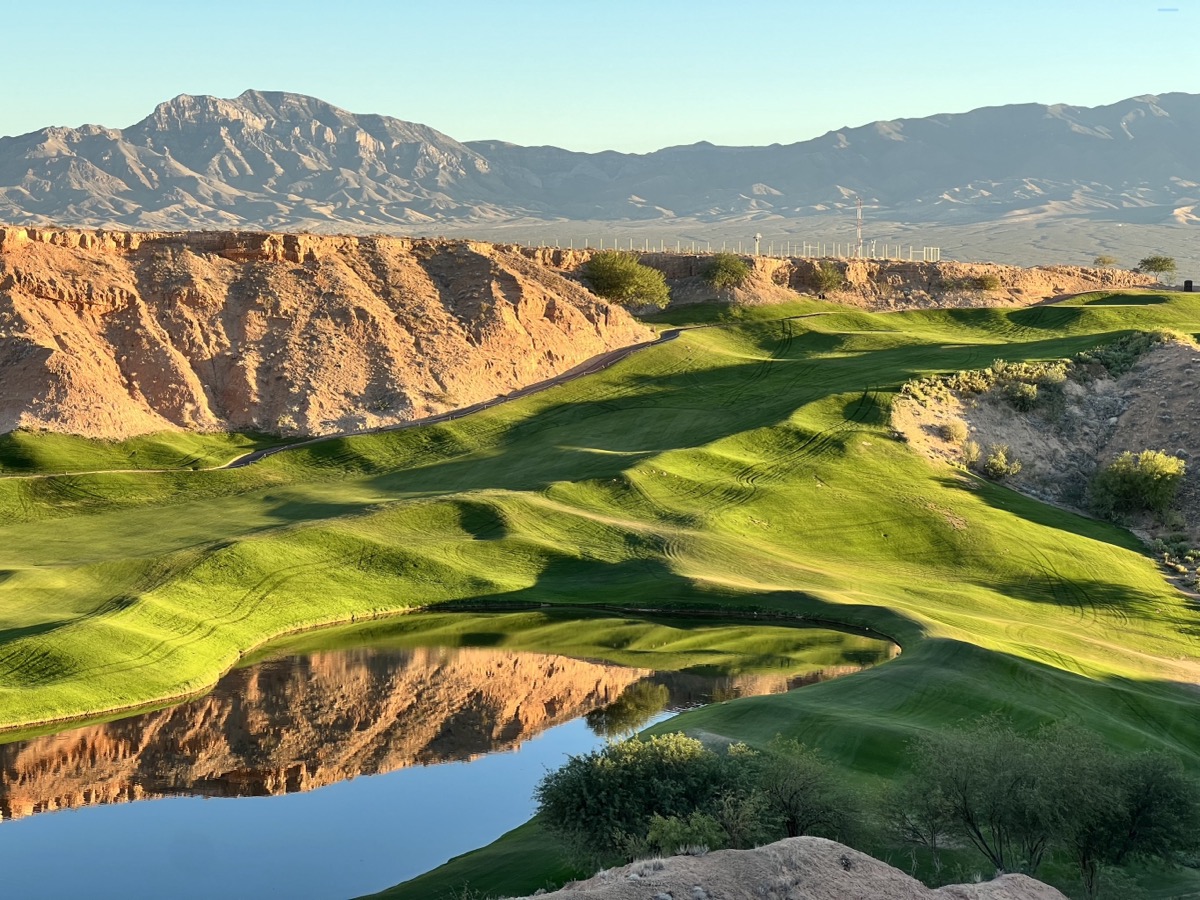 Beautiful view of Wolf Creek from one of the many elevated tees
The course is like a fantasy land; it is hard to believe it exists in real life. I had three great playing partners, childhood friends from the Seattle area starting a weeklong guys golf trip. I don't mind playing golf alone, but I love finding random interesting people to play with.
Wolf Creek has a manufactured feel to it. I haven't researched it, but I suspect they moved a lot of earth to bring this course to reality. It is extremely well maintained, to be expected for a course that will cost you $200-$400 to play. I paid at the lower end for a twilight rate and did not expect to finish, but by arriving early I was able to get out with this threesome and finish just as the sun was setting over the mesa. I'm glad I played but don't need to return. I'd much rather play a round at Wild Horse than a course like this.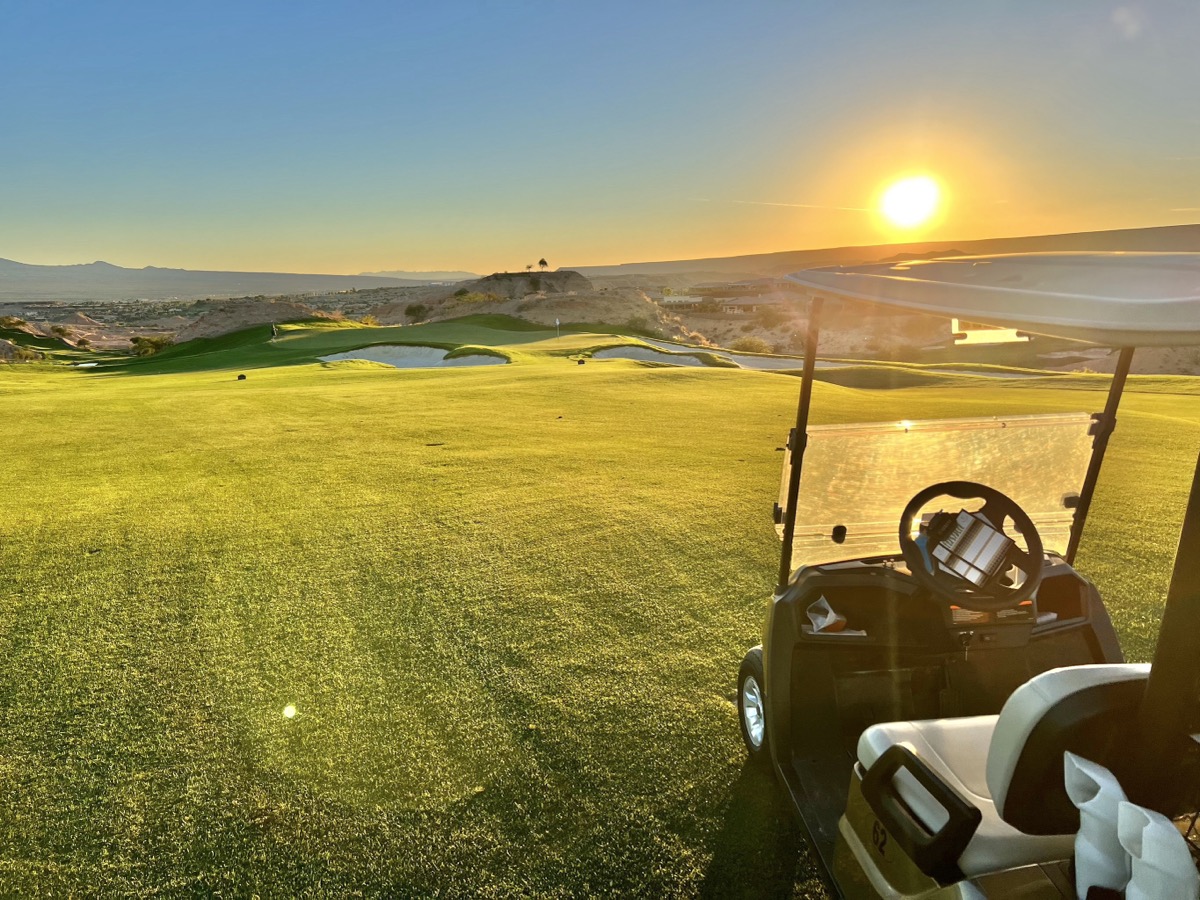 I made eagle from here
My round started with a lot of trouble. The course is very visually intimidating and it took me time to settle in, pick the right line (and club!) off the tee, and start scoring. Highlight of the day was holing out for an eagle from about 90 yards out. The photo above is the view from that spot.
Don't even think about walking this course (another beef I have with courses like this…).