Golf at Green River GC Utah
My local find today was the welcoming Green River Golf Course in the eponymous town in Utah.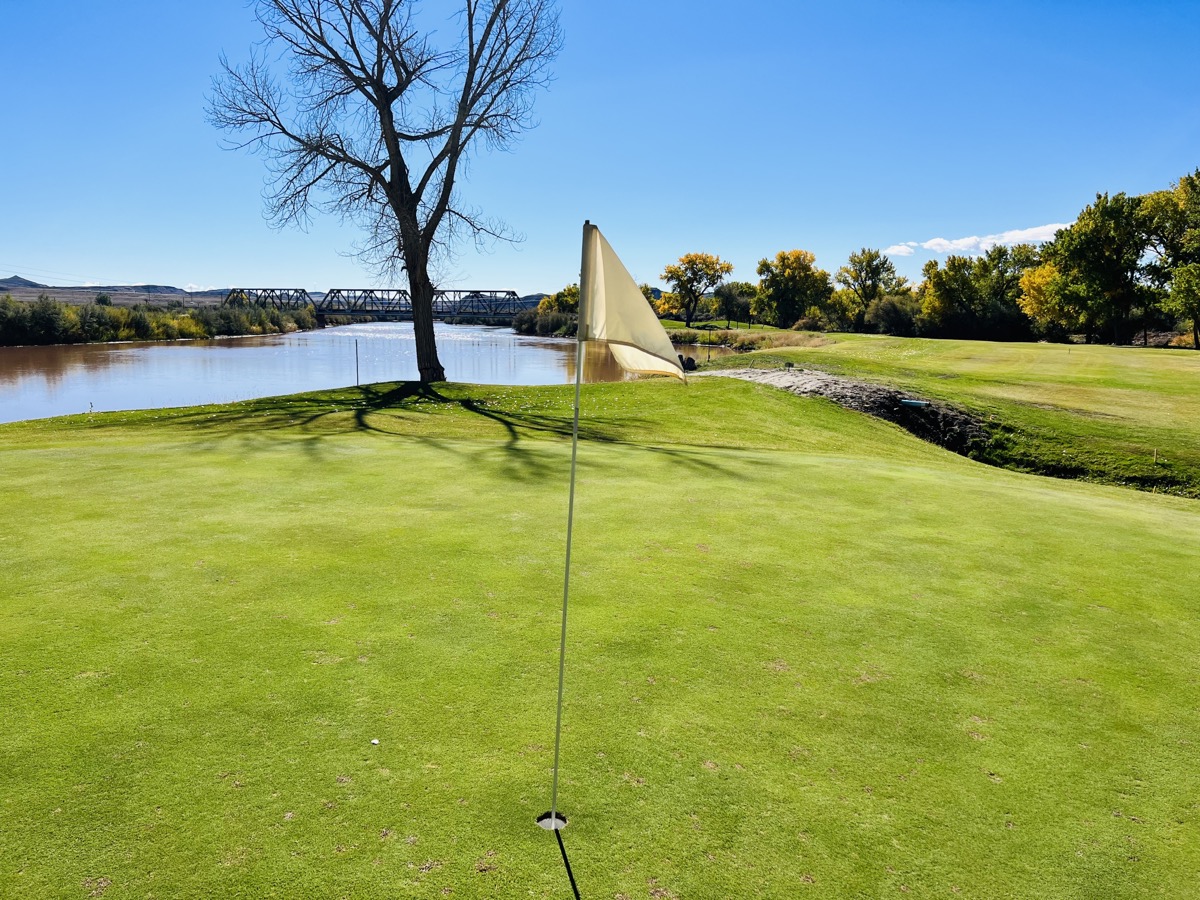 Green nestled by the Green River
It was a brisk 45 deg F when I started warming up, but the temps climbed into the low 50s by the time I finished this nine hole track. Turns out that's a perfect temperature for walking.
I got some looks from a foursome that teed off 20 minutes ahead of me. I'm working on swing speed using the Stack System, and with the cold temps a did a complete warmup that must have looked like I was doing a yoga session by the practice green. 🤷‍♂️
The course was well maintained but for some greens in need of replacing. It meanders through the state park campground and ends up along the beautiful Green River. Plenty of water and length to challenge the golfer.