There's a self service 9 hole golf course in Cortez CO called The South Forty.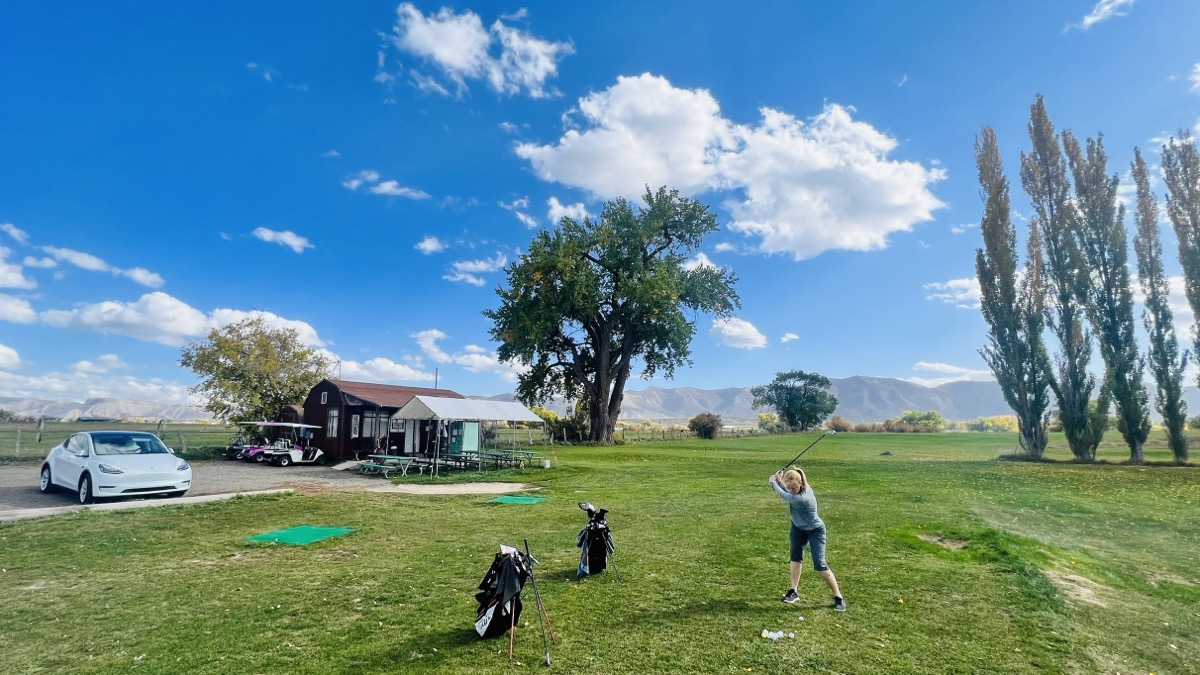 Warming up at the driving range
I had just played another local course the day before but Julie and I were ready for a casual no-frills round. We definitely needed the scorecard to navigate the course as it wound through desert scrub and bordered local farm and ranch lands.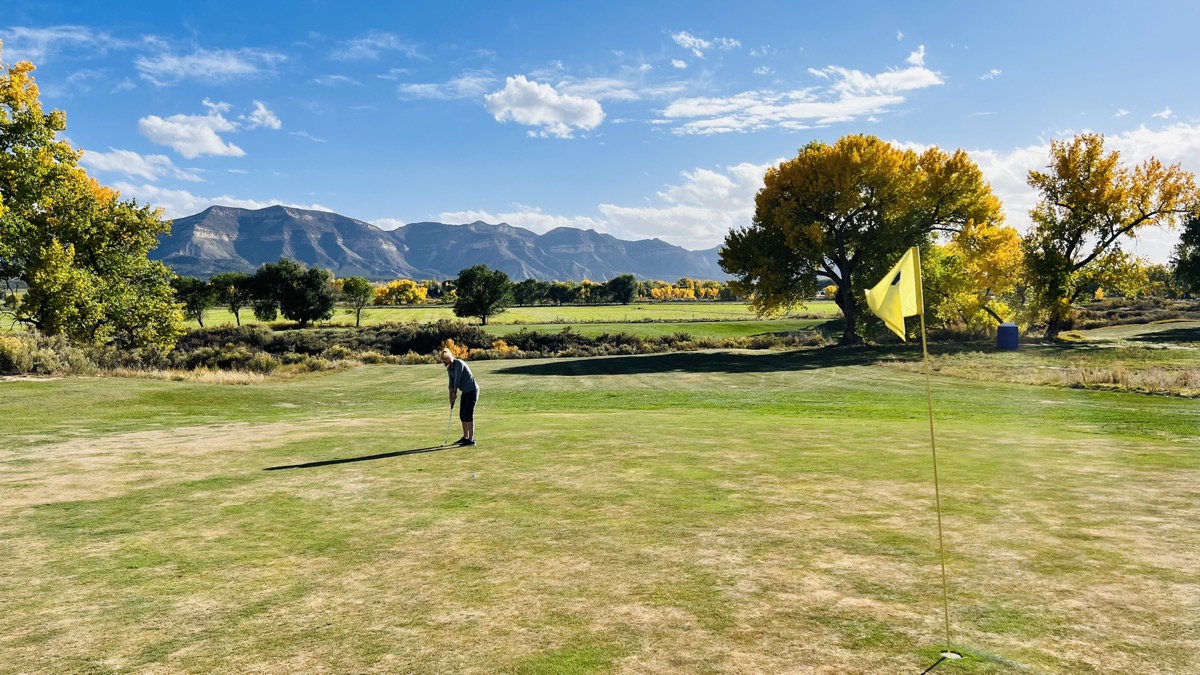 Julie tries to hole out
The greens were an adventure but all part of the fun. We'd hold our collective breath as the ball rolled towards the hole - would the deep gash or giant weed patch steer the ball away from the hole? The irregularities helped us as much as they hurt.
I'm becoming a big fan of local unheralded golf courses like this. Expect more posts along these lines as we roam the USA.