We stayed in a covered wagon outside of Ely NV.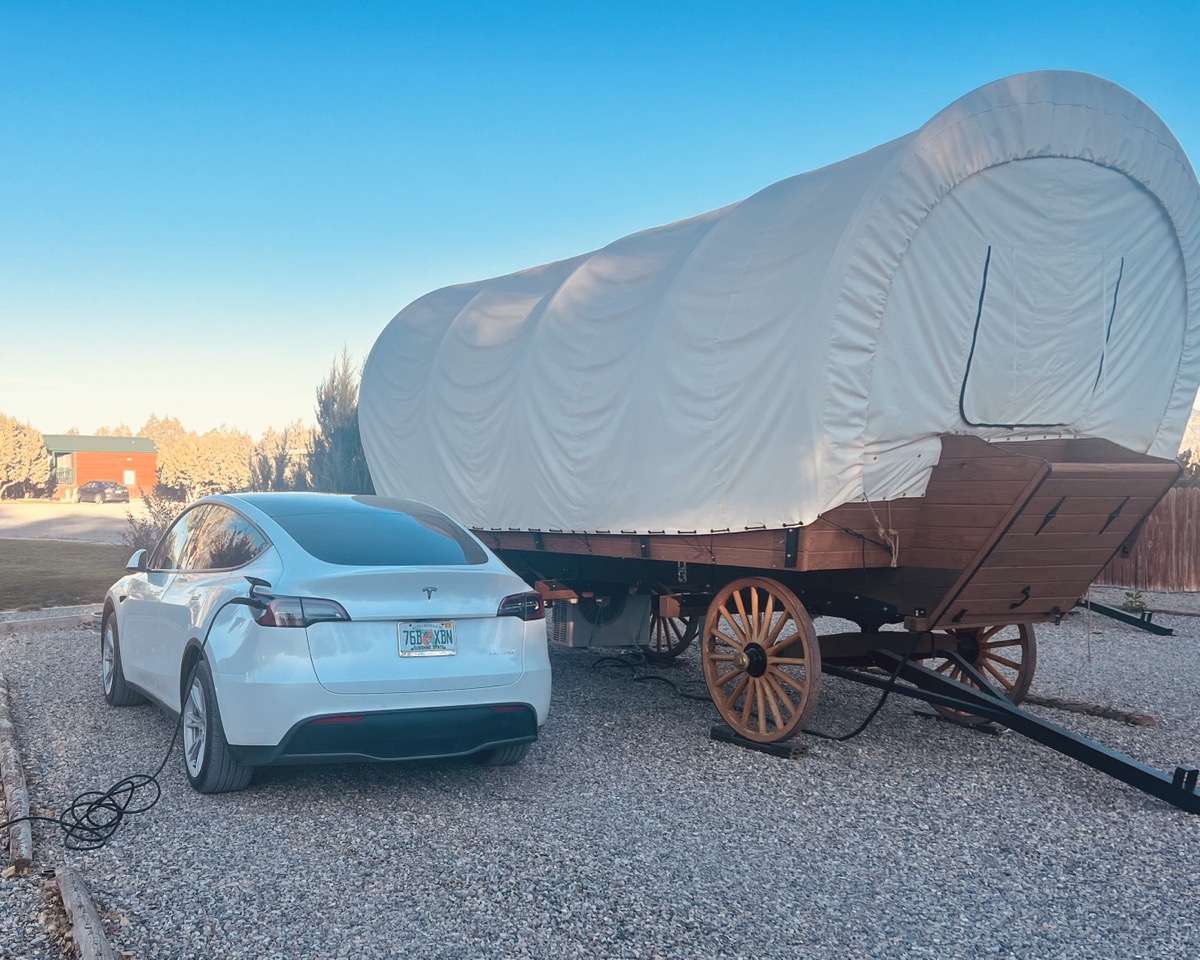 Blitzle parked by the wagon
It was probably more expensive than a local hotel would have been, but it was perfect for us. Cozy interior, plus available 50a charging nearby. It helped when our neighbor moved out allowing us to charge without "unplugging" the wagon.
This is a great launching point for exploring Great Basin NP, Cave Lake State Park, and more.