Gaming Fun in Sunriver Oregon
After a 36 hour travel adventure from New York to Oregon, I've arrived in Sunriver OR.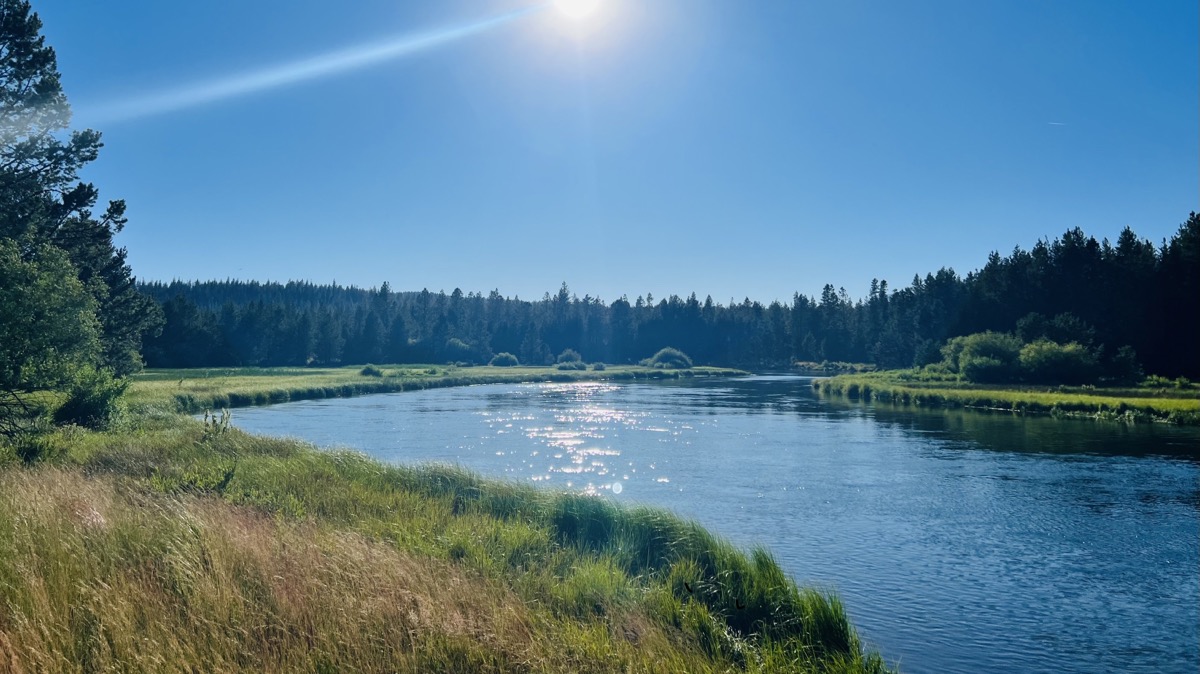 Walking along the river in Sunriver
I'm hanging out with good friend Ken plus, eventually, a few other guys I'm acquainted with in real life or via a text message thread. We will play wargames together.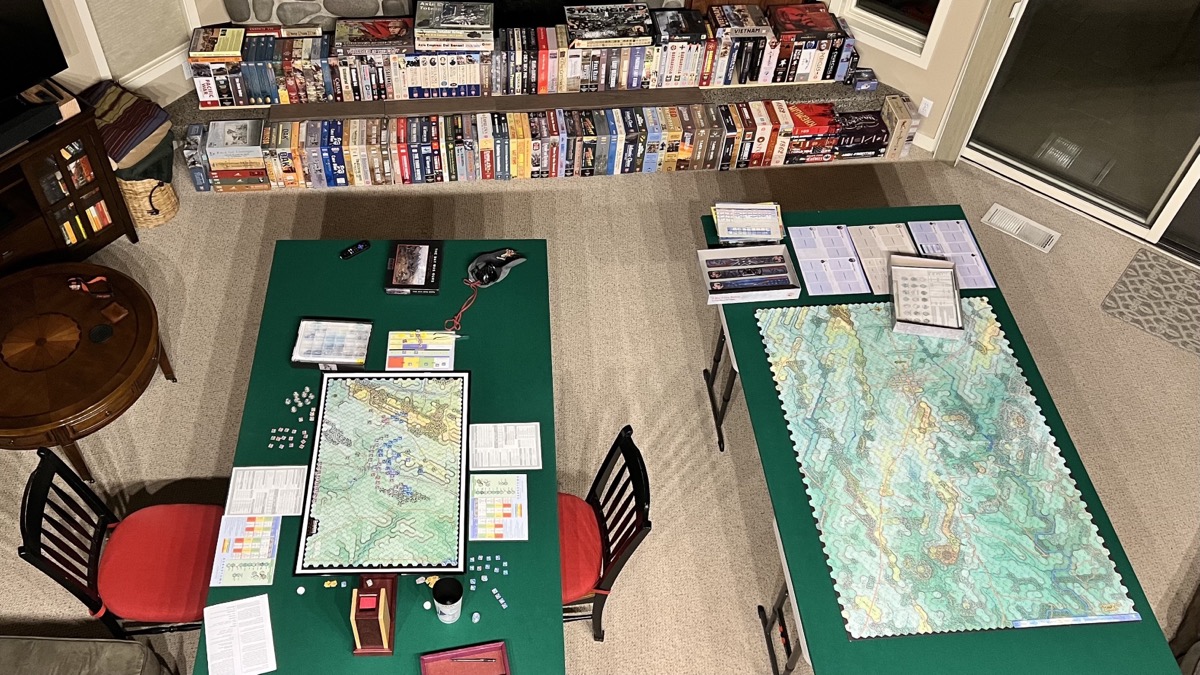 Top down view of the GAMING AREA
Ken's preparation has been over-the-top for this week of fun. He created two large tables with plywood and green felt, with one draped over sawhorses and 2x4s and the other over two folding tables. As you can see in the photo above he also brought a wee slice of his wargame and heavy strategy game collection along.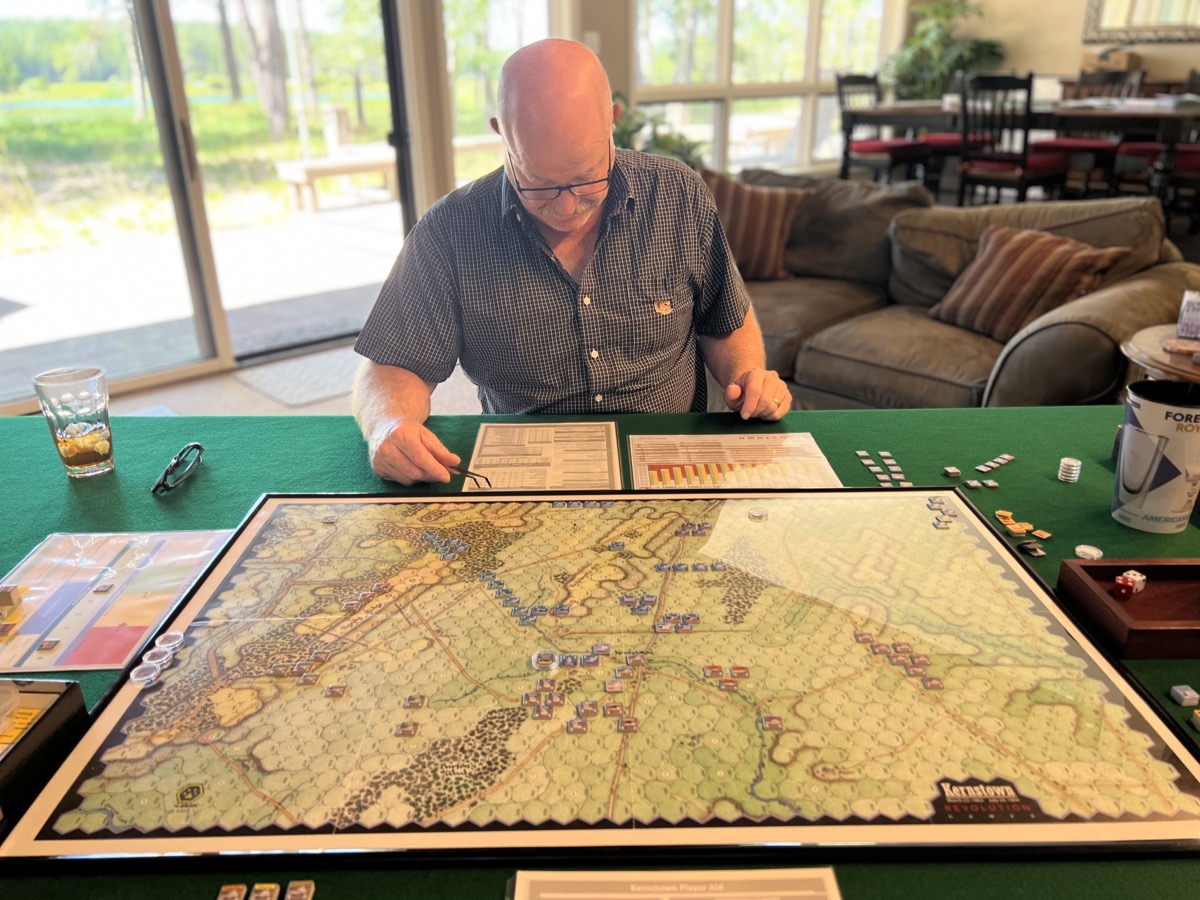 My opponent for Kernstown
Our first game is Kernstown, the BSS game I soloed a bit last week. We are playing the full campaign and loving it. I think I'll write a full report on the game tomorrow, expecting we'll finish today.