I made a surprise detour to San Francisco last night.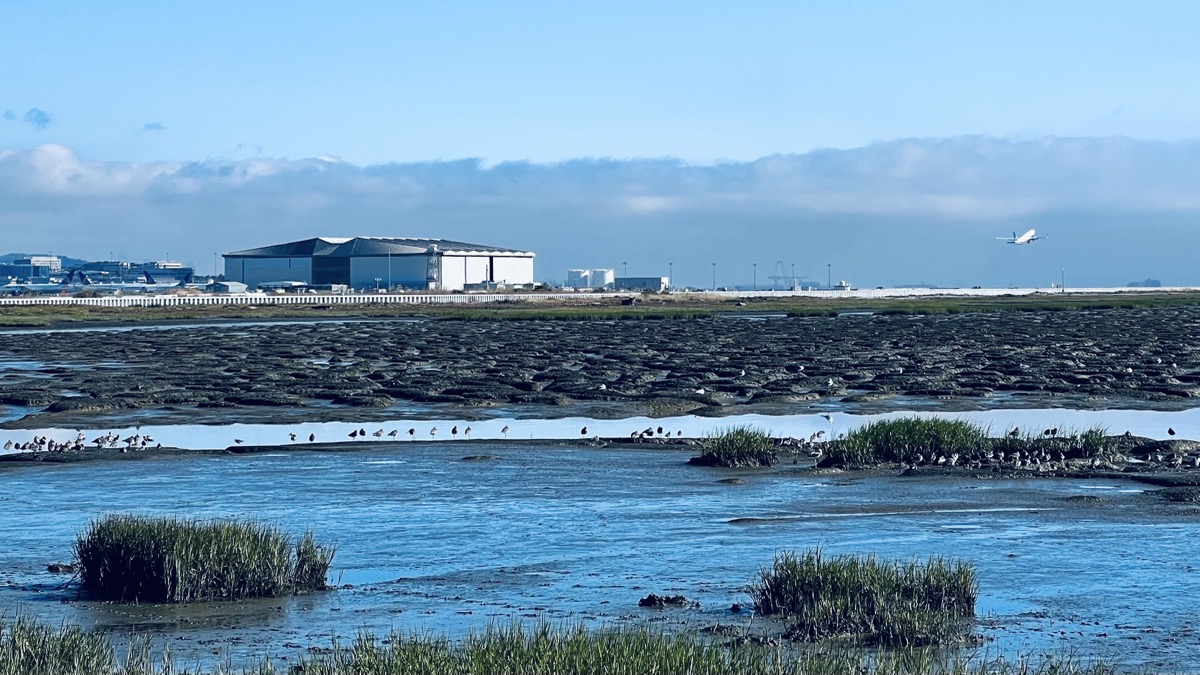 Big and little birds near the San Francisco bay
I'm headed to Sunriver Oregon for close-to-a-week of fellowship and gaming with friends. Stormy weather in Chicago delayed every segment of my three-leg travel yesterday, resulting in an overnight near the airport. I'm aboard my short hop to Redmond right now so should arrive early afternoon.