On our way from Miamisburg OH to NE OH we stopped for a first ever visit to Cuyahoga Valley National Park.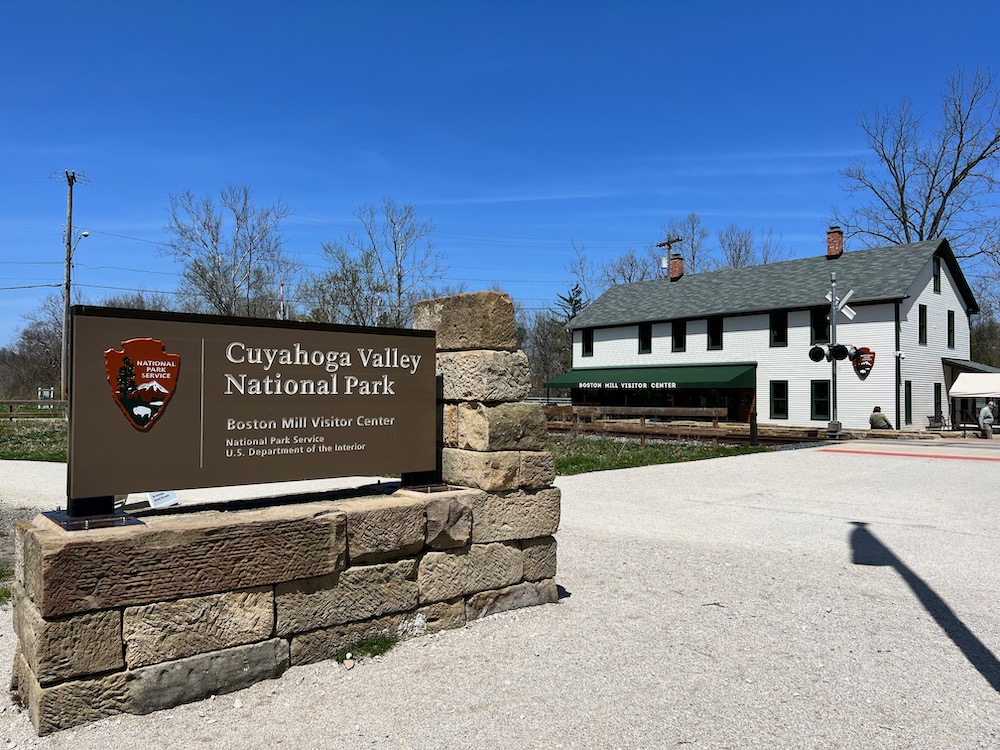 Park visitor center
You can't fairly compare this to the great wilderness parks of the west. It was a bit of an afterthought, originating as a National Recreation Area in the 1970s. You rarely feel like you are in the park as it winds through neighborhoods and small communities.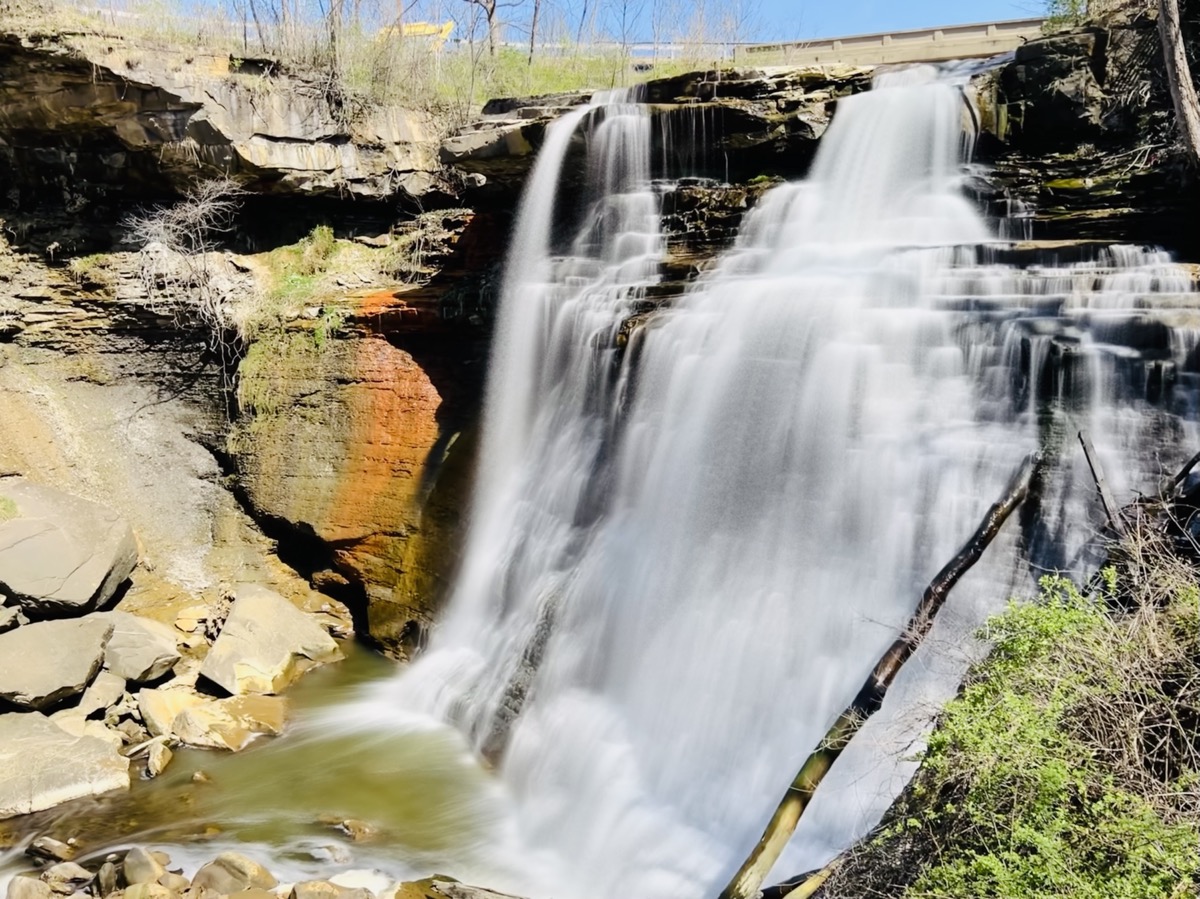 Brandywine Falls
We got just a small taste of the park, starting with a visit to Brandywine Falls. The water was heavy with spring flow, and the trail was well maintained and short.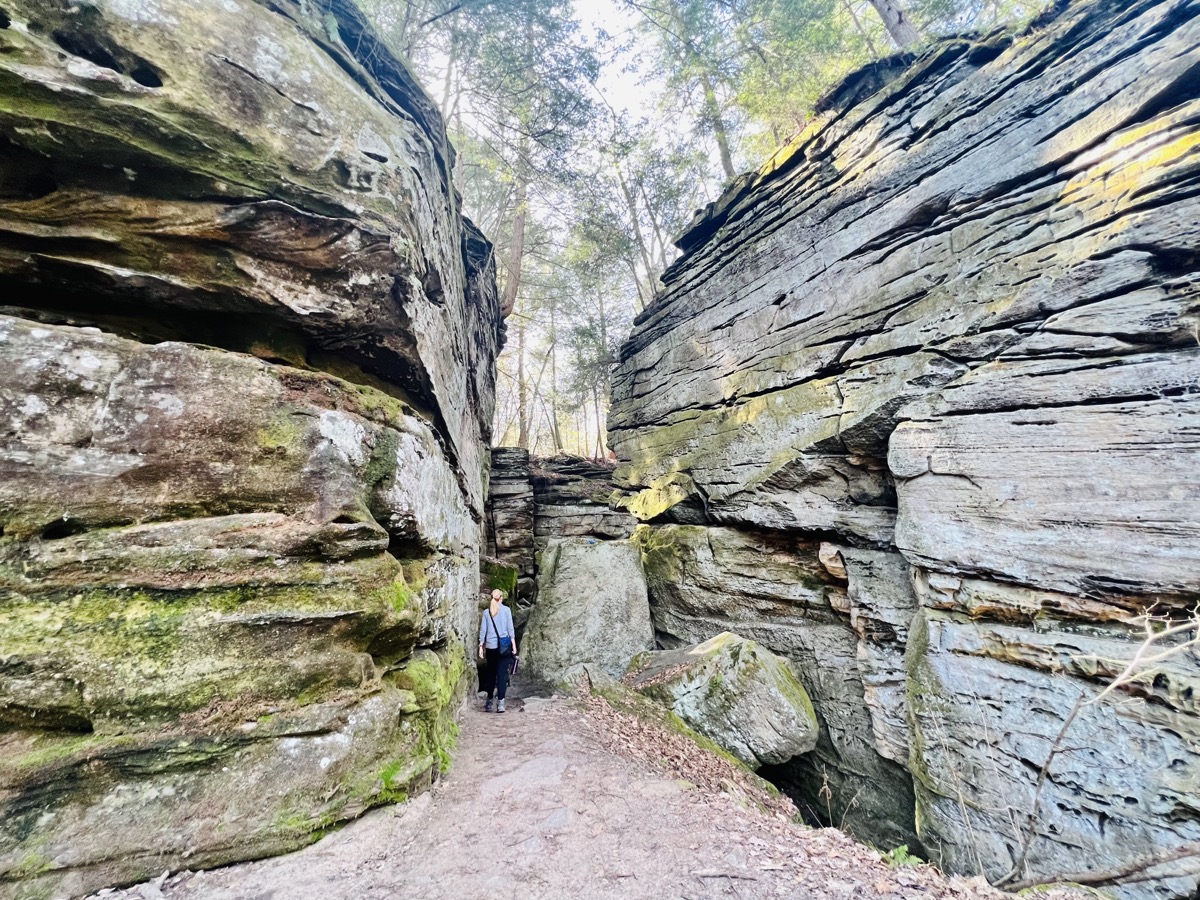 Hiking the Ledges trail
Next we drove over to the Ledges area and took a walk around the loop showcasing the rocky outcroppings.
Tonight we'll camp at Punderson state park and enjoy what might be our last night sleeping together in this van (ever!). Tomorrow… Keuka Lake.