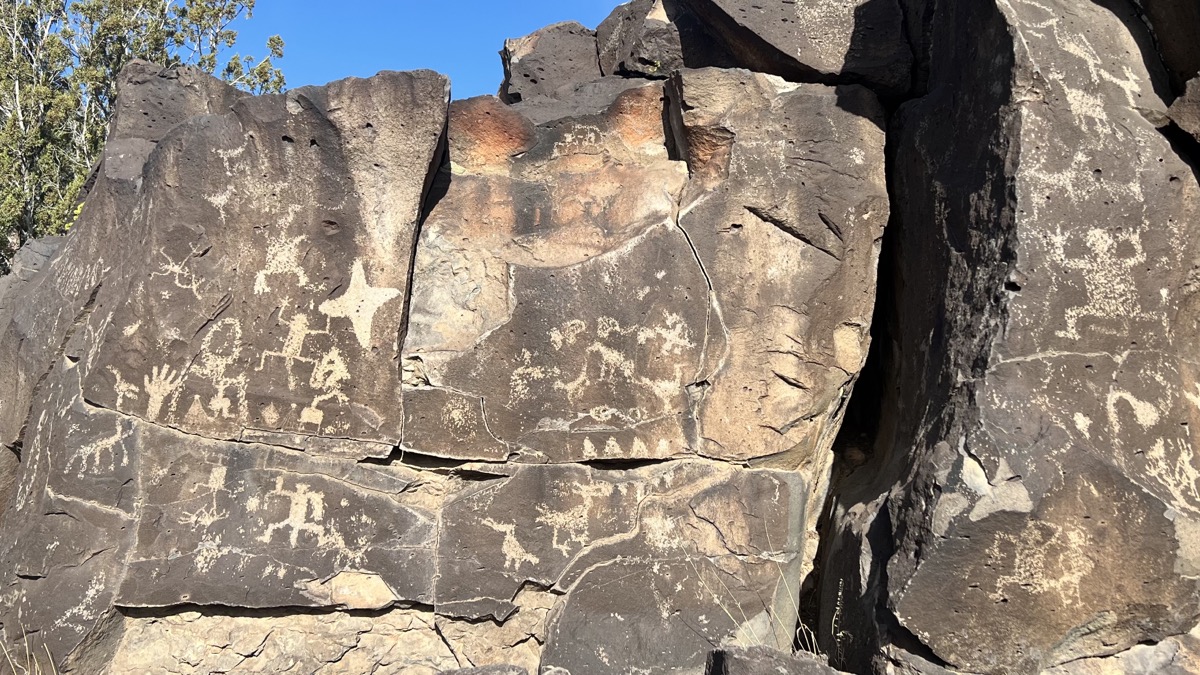 Petroglyph panel at La Cieneguilla
After overnighting in Holbrook, AZ we headed east in hopes of reaching Tucumcari, NM. A major accident on I-40 near the AZ/NM border held us up for three hours so we had to change gears.
Fortunately things are warming up in the higher elevations so I proposed an alternate route through the NE corner of New Mexico via Santa Fe. We found a place to park overnight at the La Cieneguilla Petroglyphs trailhead (even the BLM isn't sure if it is Cieneguilla or Cienequilla if you check out the site linked above) and enjoyed an early morning hike up to the petroglyphs.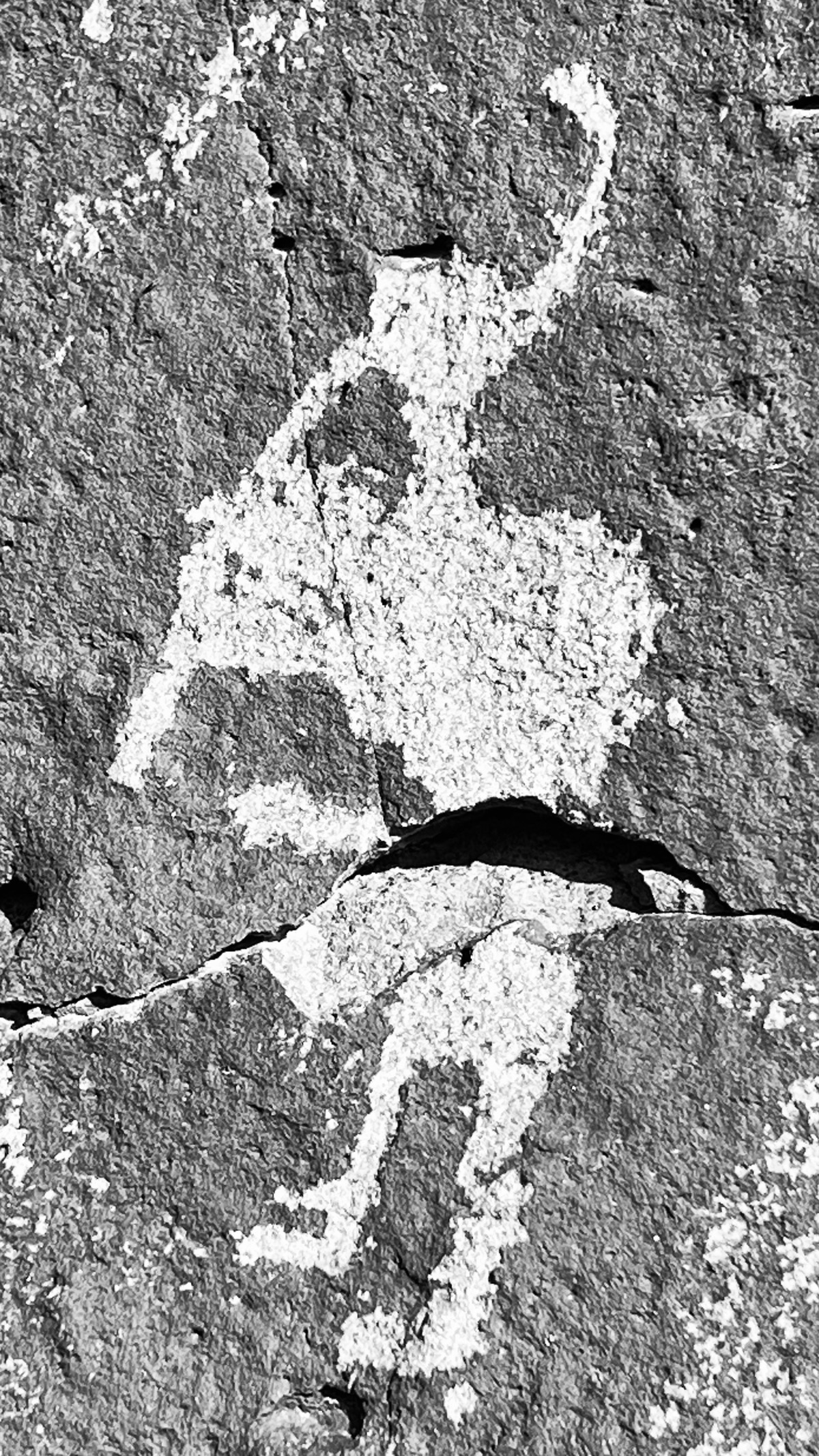 Kokopelli petroglyph
We never know what to expect as we wander into these sites; this one was pretty spectacular. It also appears to be under significant stress from graffiti and destruction, though we could clearly see familiar images and themes, such as the (phallic?) Kokopelli shown above.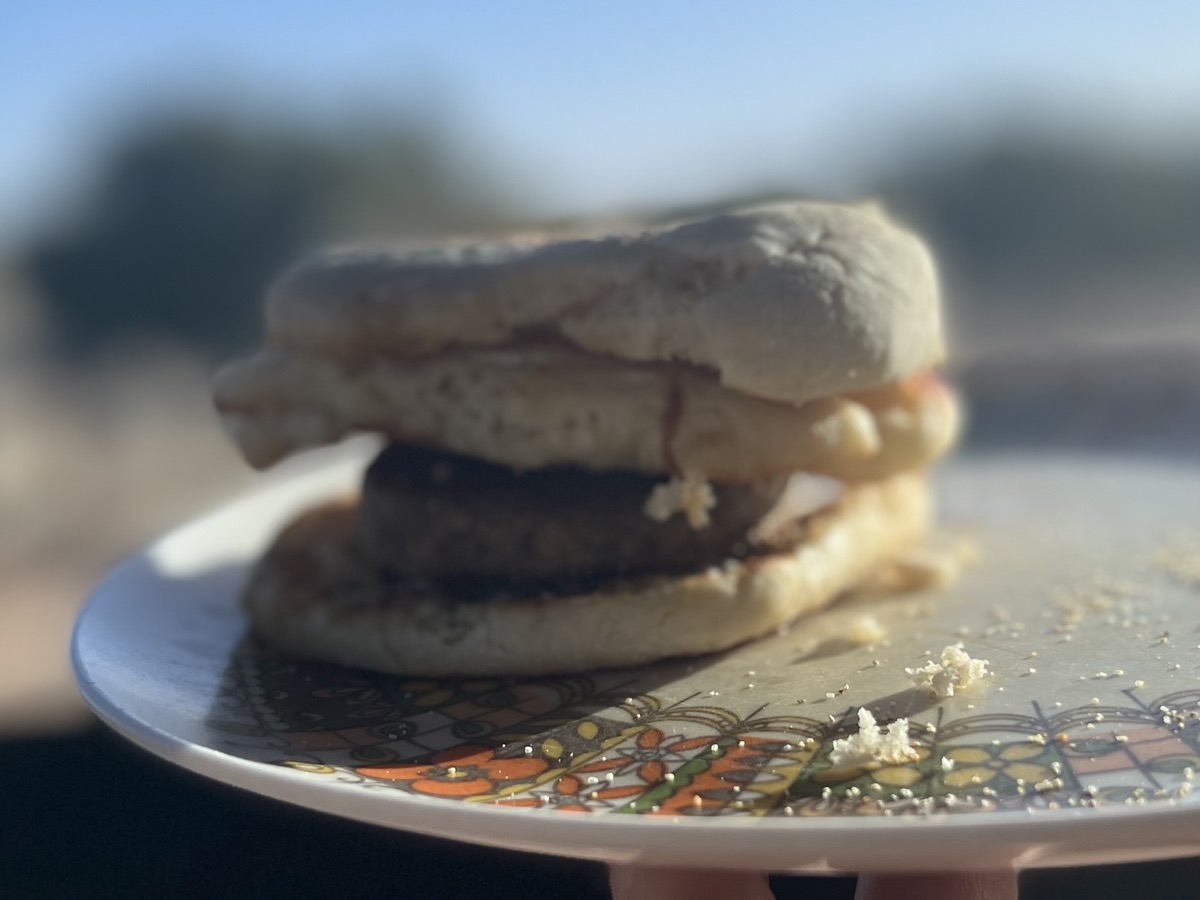 Breakfast sandwich
Why pancakes? I improvised breakfast this morning and made a muffin-vegan sausage-pancake sandwich. We needed energy for our 1 mile roundtrip hike to and from the petroglyph site.