Cathedral Gorge NV - slots and vistas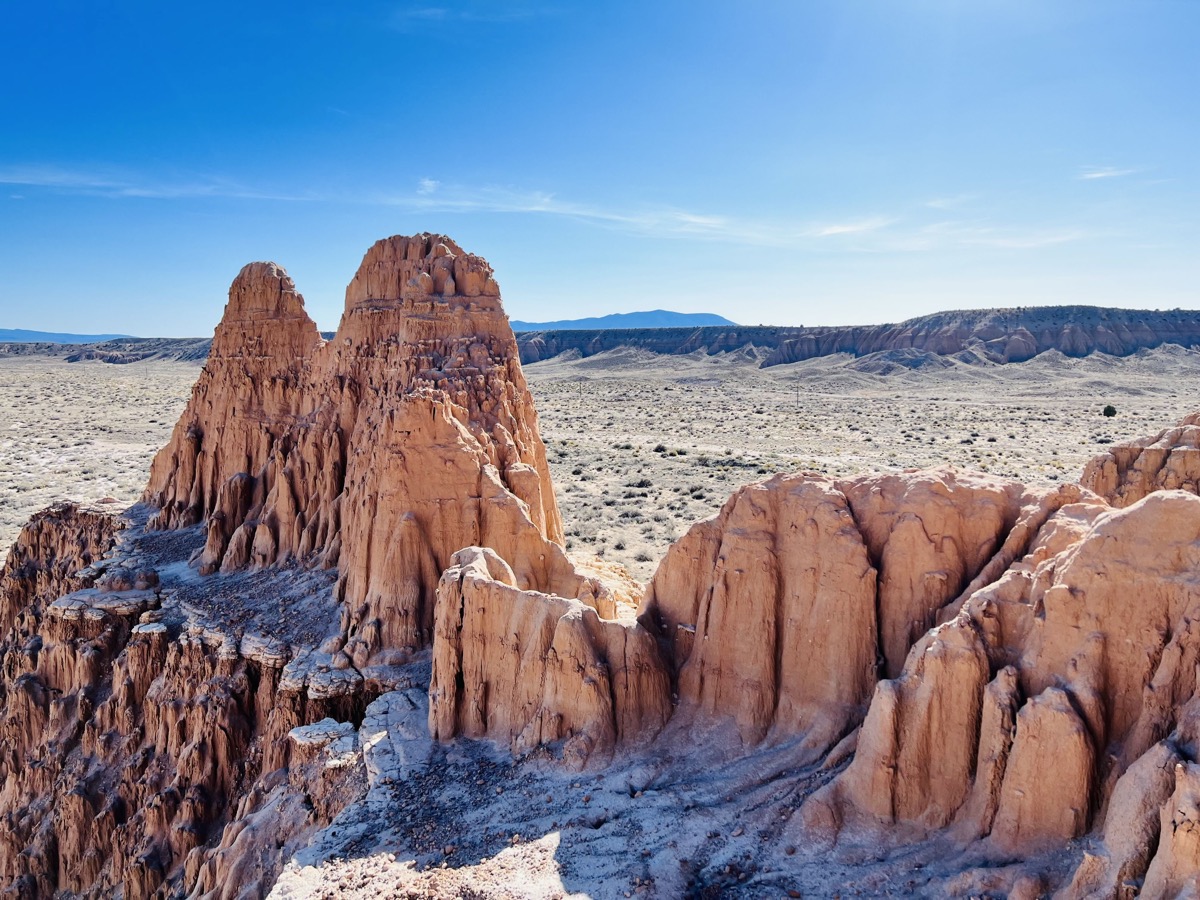 Cathedral Gorge from vista
We drove from Tonapah to the eastern edge of Nevada today to reach Cathedral Gorge state park.
So far this is one of the best we've seen. We arrived late morning and got one of the last (no reservations) camp sites. This is a smallish park but well worth exploring.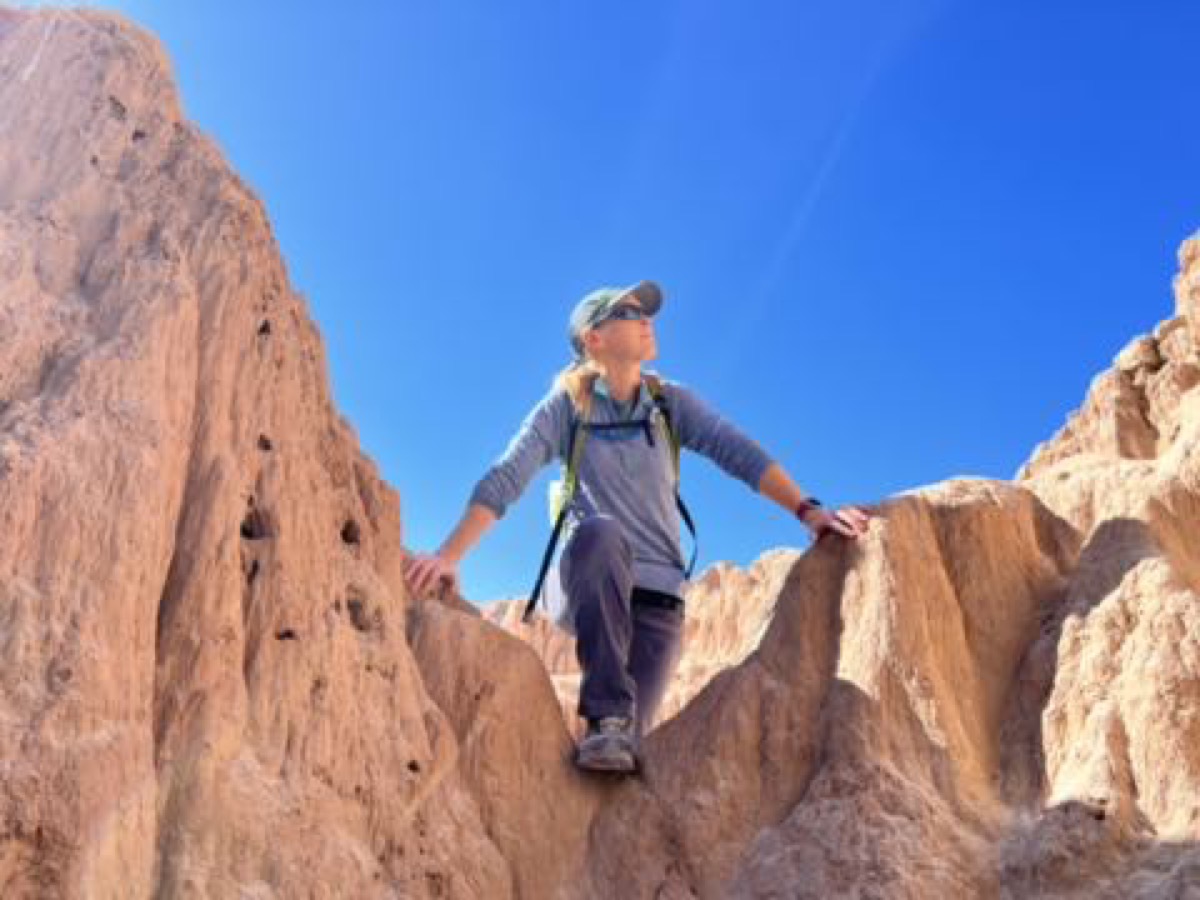 Julie scrambling over rocks
We explored some mini walk-in slot canyons this afternoon and did a hike up to a vista. We look forward to hiking the longer Juniper loop tomorrow morning.
The rocks make this place look like a miniature Bryce Canyon.