Cathedral Gorge - Juniper Draw Trail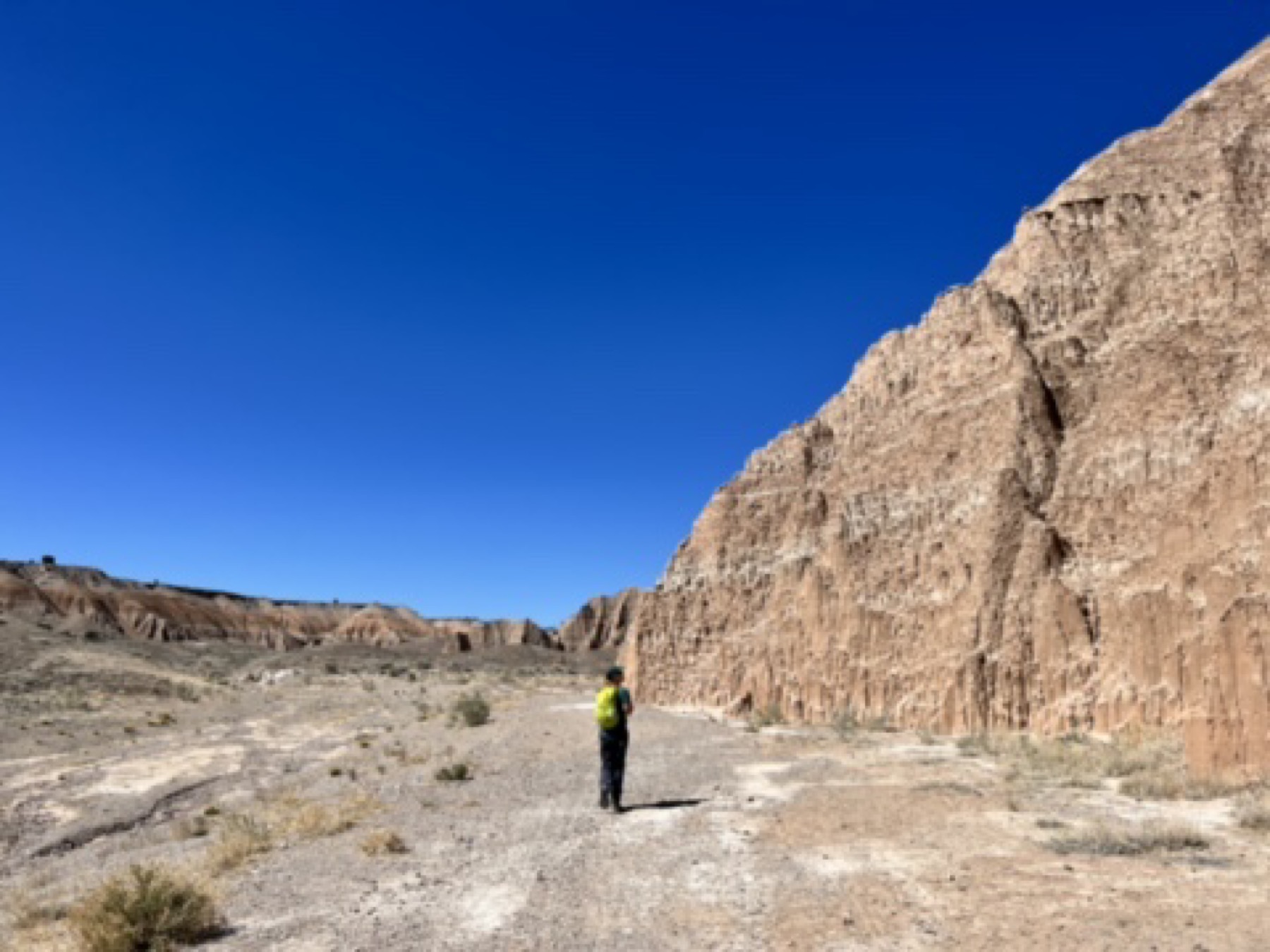 Julie hikes into Juniper Draw
We took it easy yesterday (at least I did – Julie worked most of the day) and hiked the Juniper Draw trail which meanders north into the gorge and back.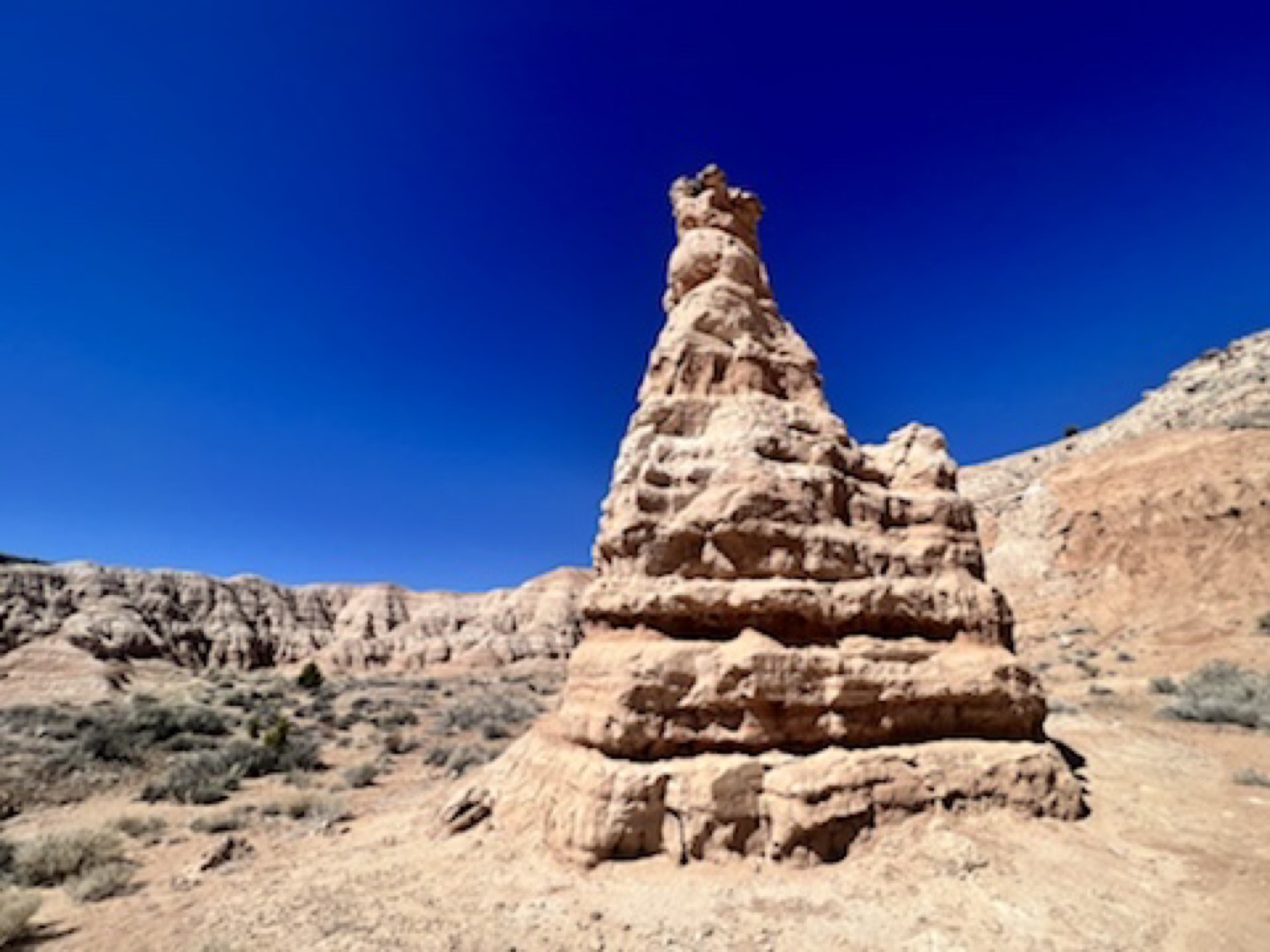 Muddy stone tower
The hike is easy and showcases the variety of shapes and sizes of the rocky dripping mud slopes in the area. We even found a few tiny slots to explore.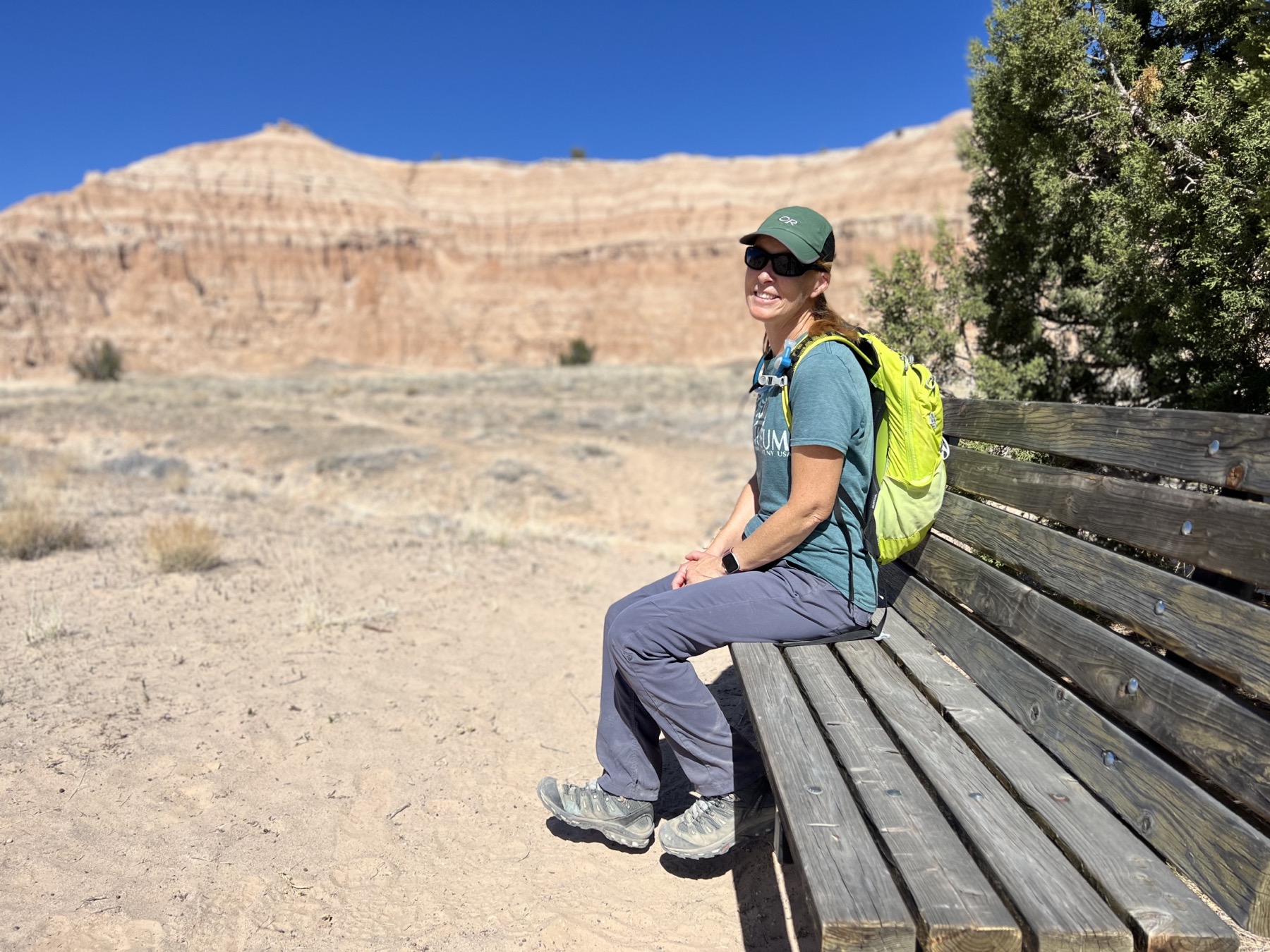 Julie resting on trail bench
We are very impressed with the time and attention that went into this park. Well marked trails and overall cleanliness bode well for the rejuvenation happening at a number of the Nevada state parks. Showers are very nice here too.
We are exploring more state parks in the are but decided to just stay in this camp for three more nights.