Spring Valley Hiking is Amazing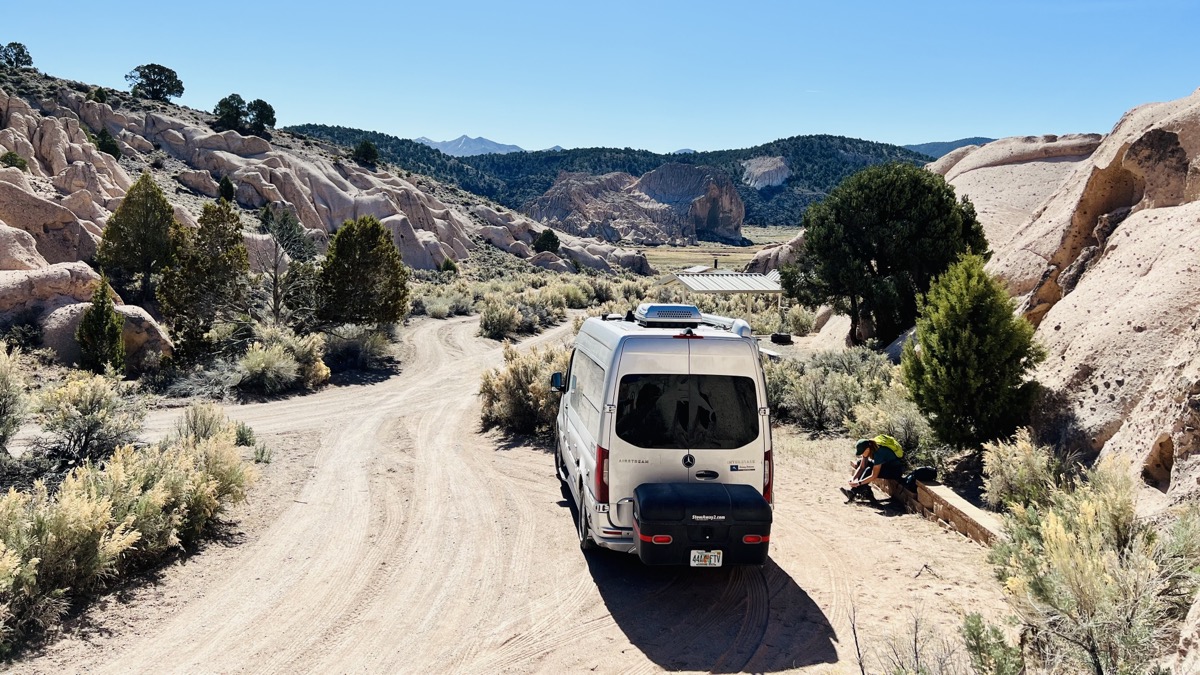 Our van parked at Ranch campground
Yesterday we visited two more Nevada state parks: Spring Valley and Echo Canyon.
We parked up at Ranch Campground at the very north edge of the park. The campground was empty and we think had the water turned off. Sites were not level so we doubt this would be a good spot for us anyhow.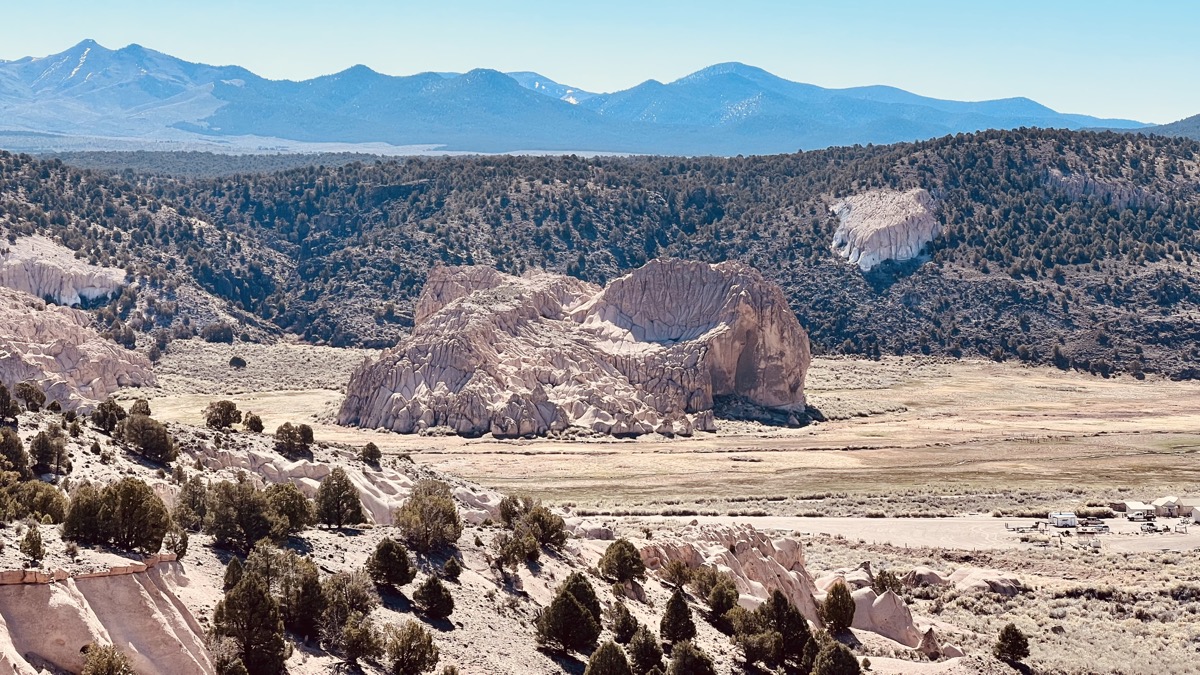 Looking into Spring Valley
You can imagine what the drive in would be like if you look at the photo above. A vibrant and wet valley with migrating birds (ducks, herons, cranes) as well as red wing blackbirds and scrub jays. Then you have these blobby sturdy sandstone rock formations that add so much contrast.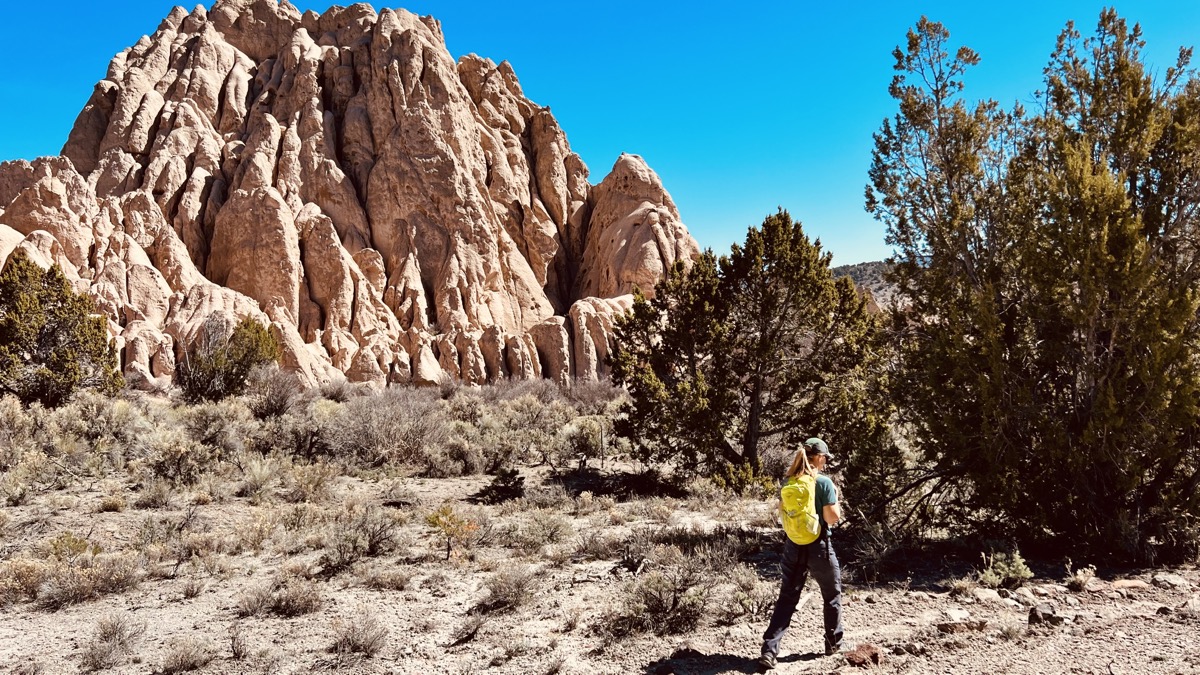 Julie on the trail
The hike takes you up out of the canyon and through a pinyon and juniper forest, returning at times to give you views of the road and valley. We heard a kerfuffle with some sandhill cranes so I took out my monocular to see what's what. At first I thought I spotted a goat by the far fence (maybe a half mile away) but it was a bobcat! Clearly it was creating some stress for the cranes.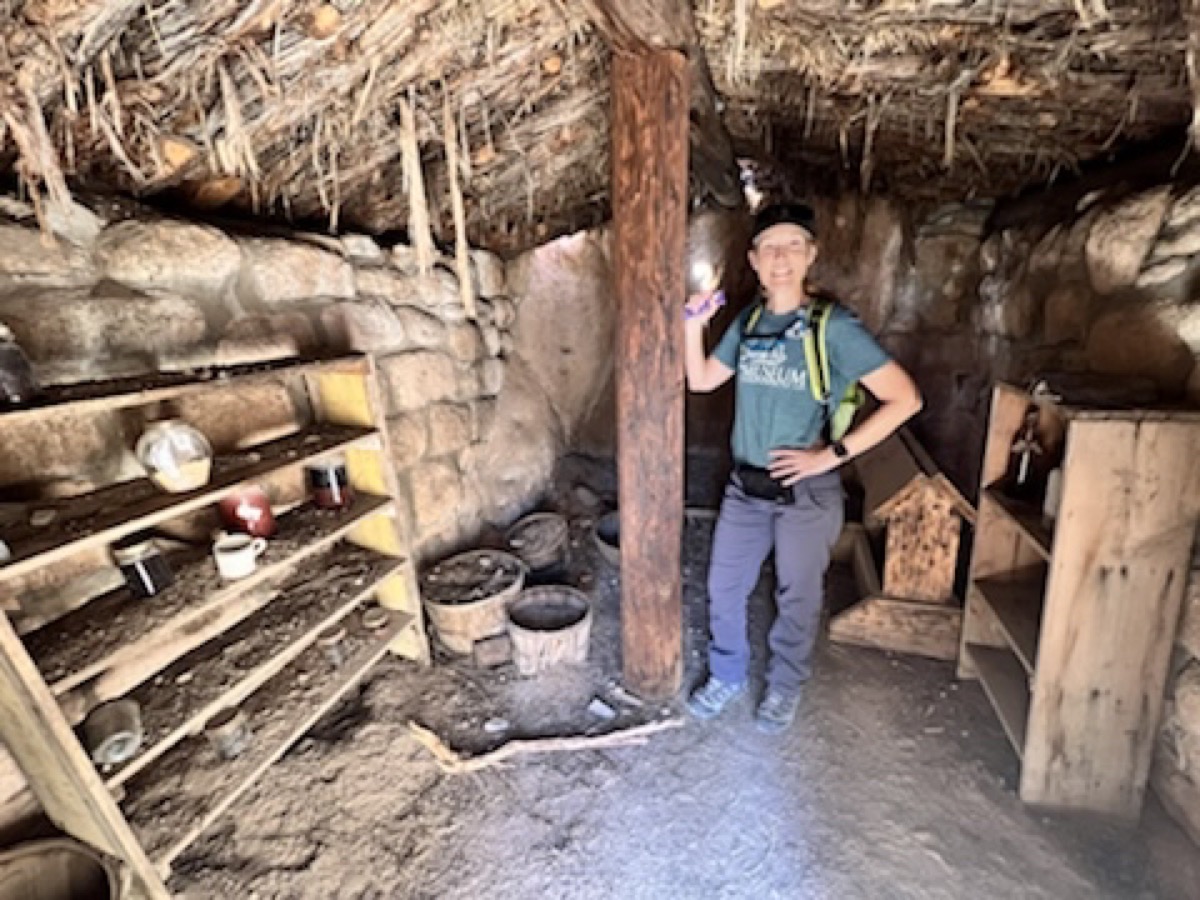 Root cellar near Stone Cabin
The trail ends at the stone cabin and an accompanying root cellar. Then back up the road to the campground. Total hike was about 3 miles.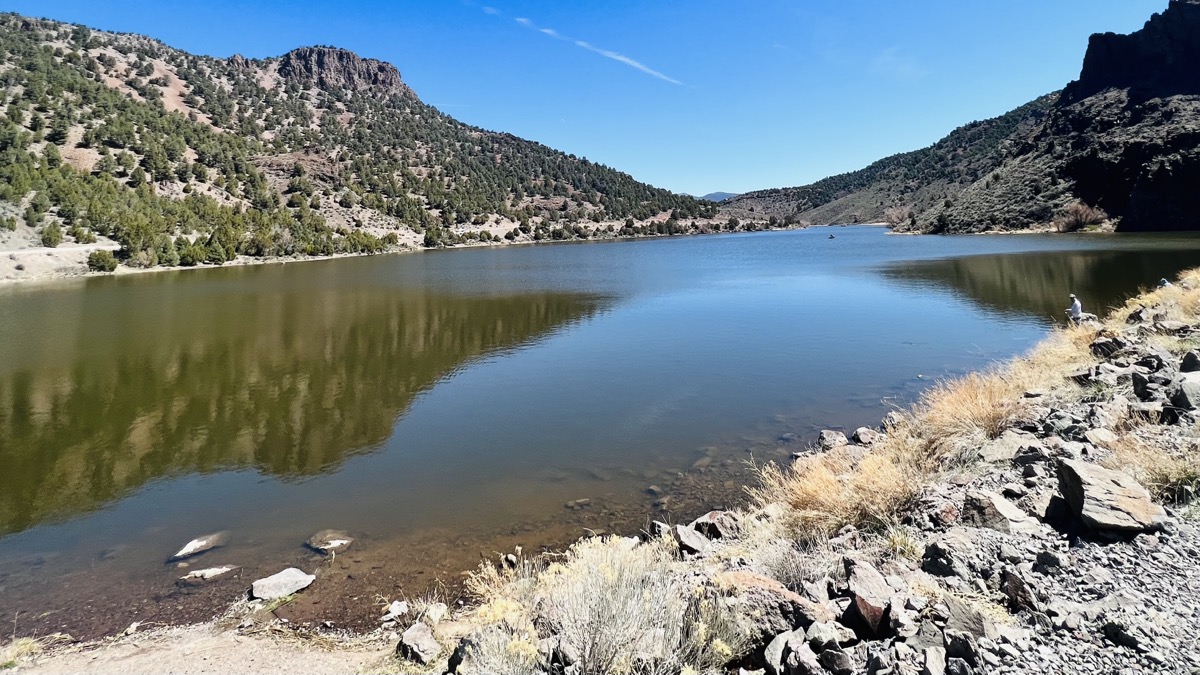 Spring Valley reservoir
Most folks probably come to this area for the reservoir and trout fishing. This lake was a nice contrast from most desert lakes we've seen, having more vegetation along the banks.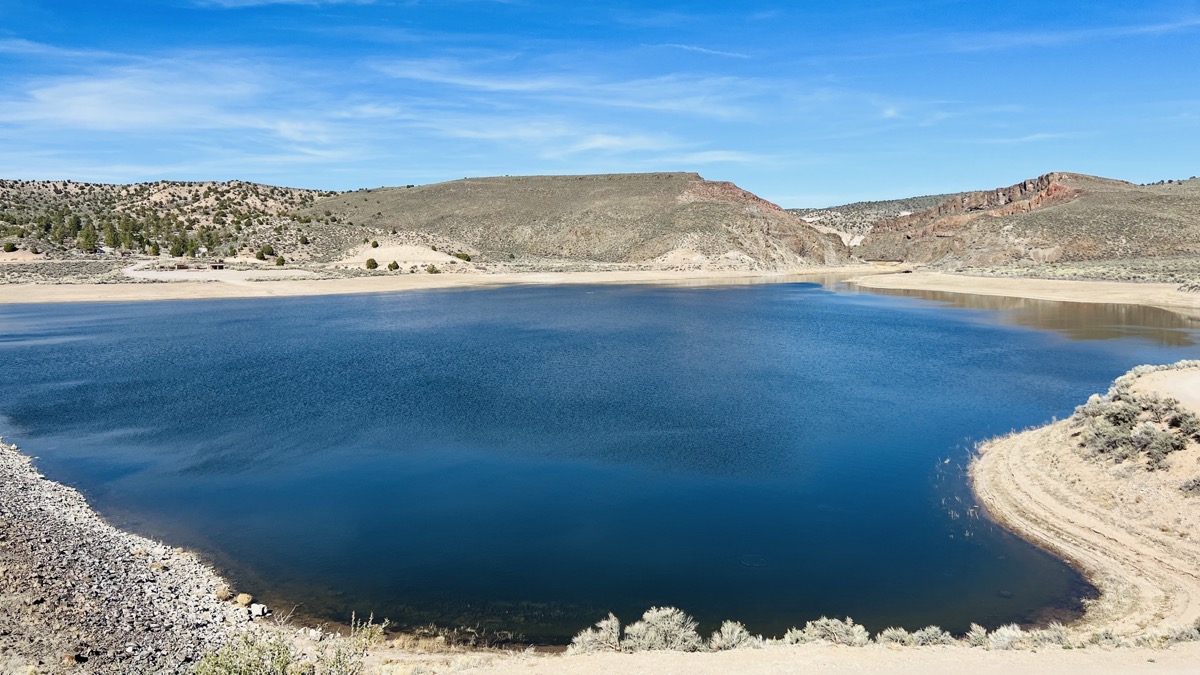 Echo Canyon reservoir
This is in contrast to Echo Canyon, pictured above. We hung out here too but opted to not hike around the lake, maybe for obvious reasons. The top of the lake (where, I think, the Spring Valley stream empties in) looks nicer to hike. Maybe next time.