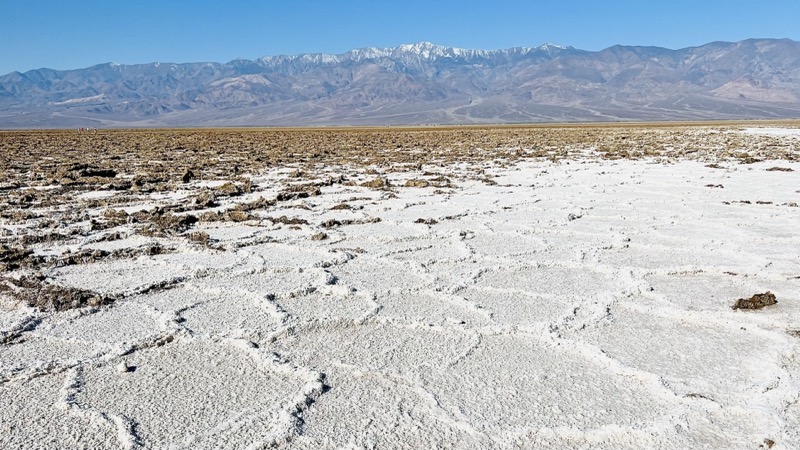 Salt polygons at Bad Water
Today we ventured into the depths of Death Valley.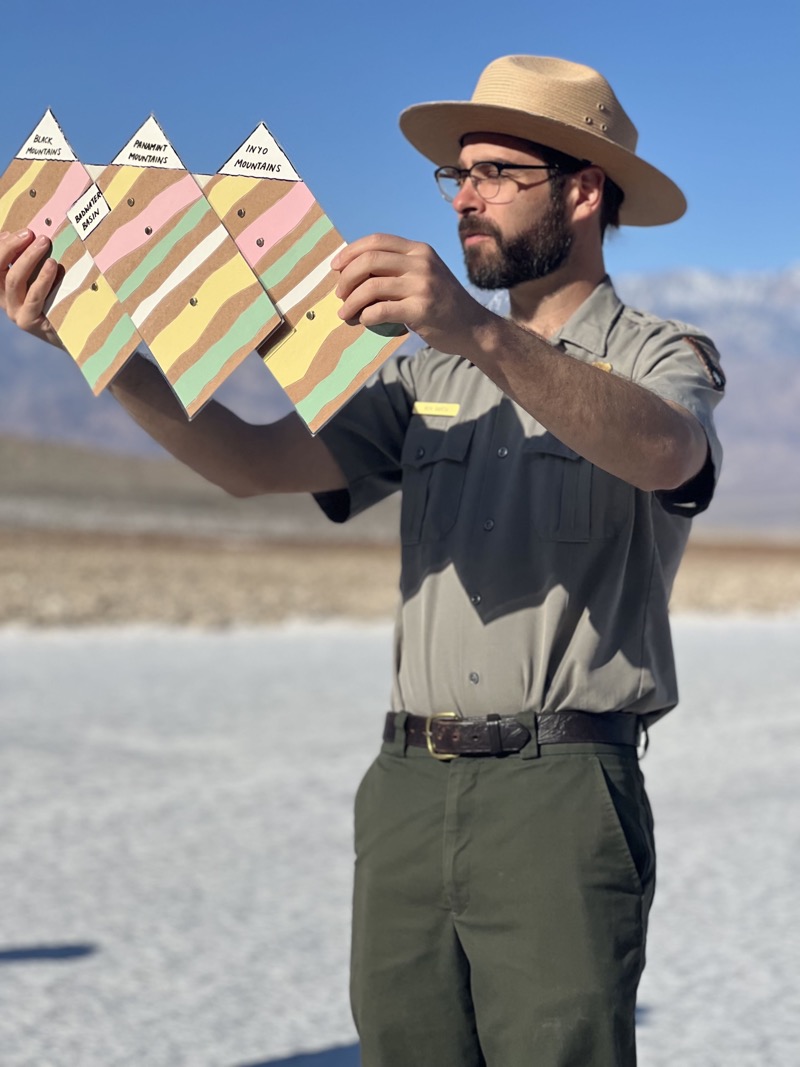 Helpful ranger
The day started with a very fine ranger talk at Bad Water Basin, lowest point in the USA. He taught us about how the mountain ranges and valleys were formed, why Death Valley is so dry, and why there are so many cool minerals around.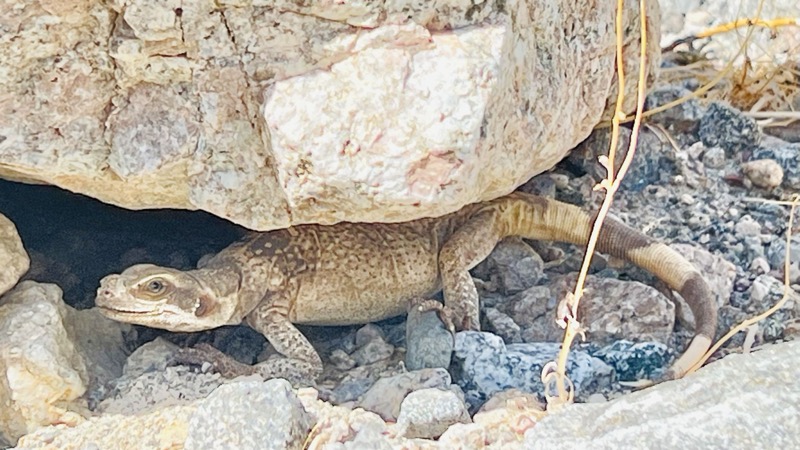 Chuckwalla under a rock
Next we drove towards the southern end of the valley to explore Sidewinder Canyon, with the hope of peeking into a few of the slot canyons that branch off the main canyon. We found a chuckwalla as we hiked in! First I've ever seen in the wild.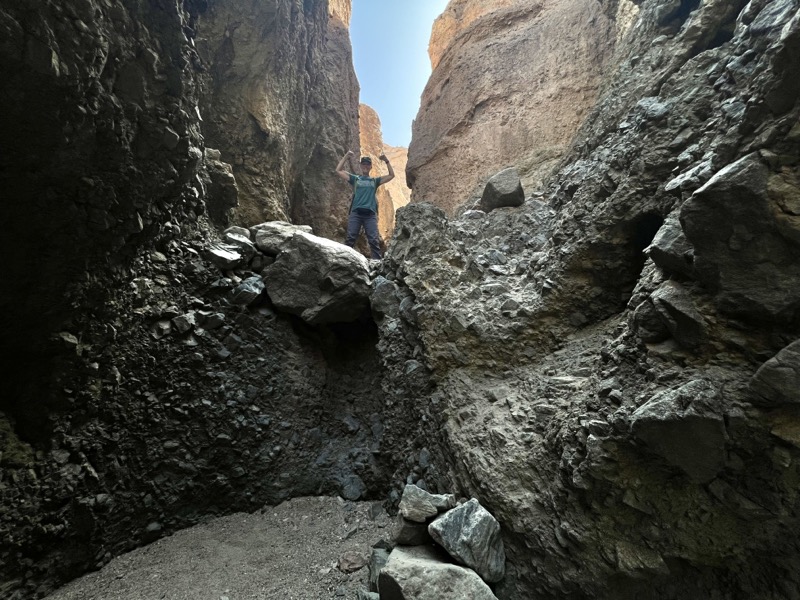 Julie in a slot canyon
The slots were fun to explore and very different from those we've seen in southern Utah. Conglomerate sandy rock everywhere, and not much color banding. Beautiful in it's own way.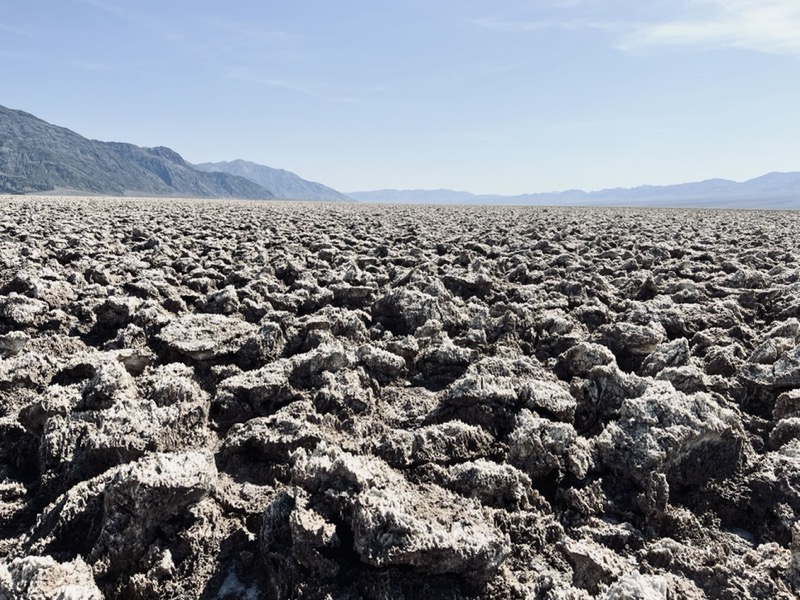 Devil's golf course
We ended our exploration at Devil's Golf Course, an amazing field of mud and salt crystals super hardened.
---
Tomorrow will be our last full day in the valley. We will head north to try to see some fish, a crater, and some sand dunes.