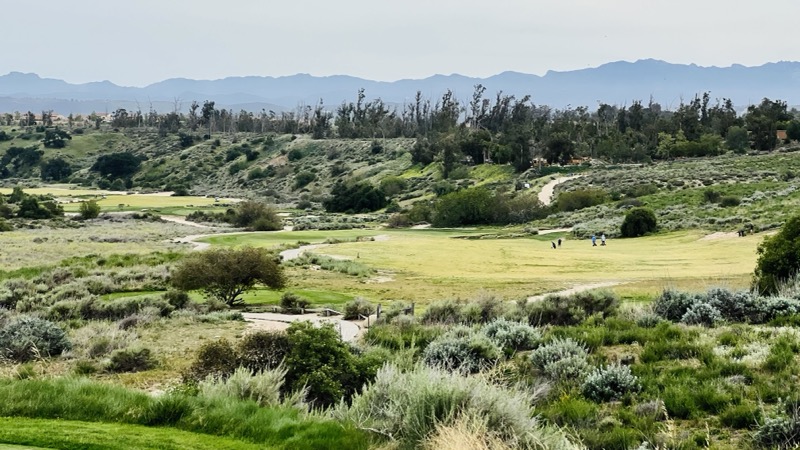 Looking out at Rustic Canyon
I played 18 at Rustic Canyon yesterday, a course recommended by Kyle Howard back in September when we were paired up at Bandon Trails.
It was fun and a good value. I love the natural bunker and waste area design, and the greens were in amazingly good shape. Fairways were rough at times but that didn't diminish my enjoyment.