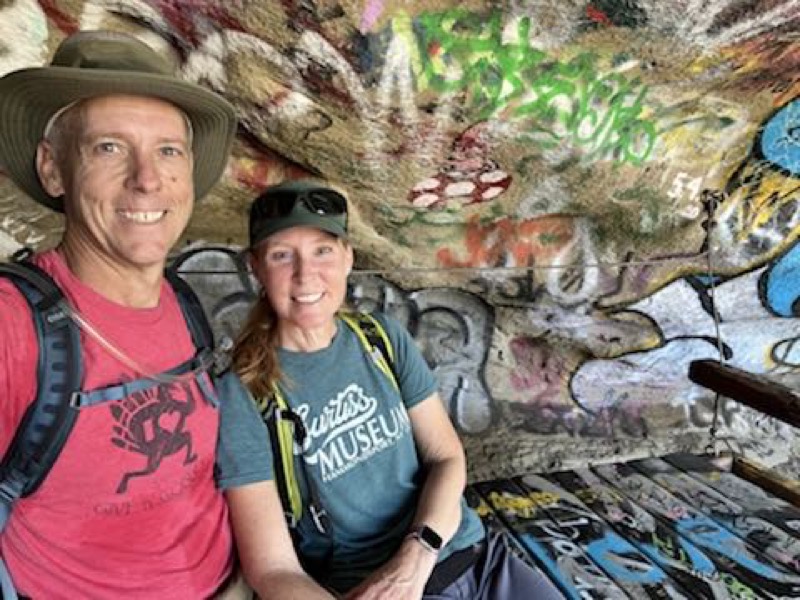 Chris and Julie sitting in a cave
Julie and I took an afternoon hike here in Simi Valley to hike the Hummingbird Creek trail.
The trails were hard to navigate at times because there's a robust network of mountain biking trails overlapping the hiking trails. And not much signage.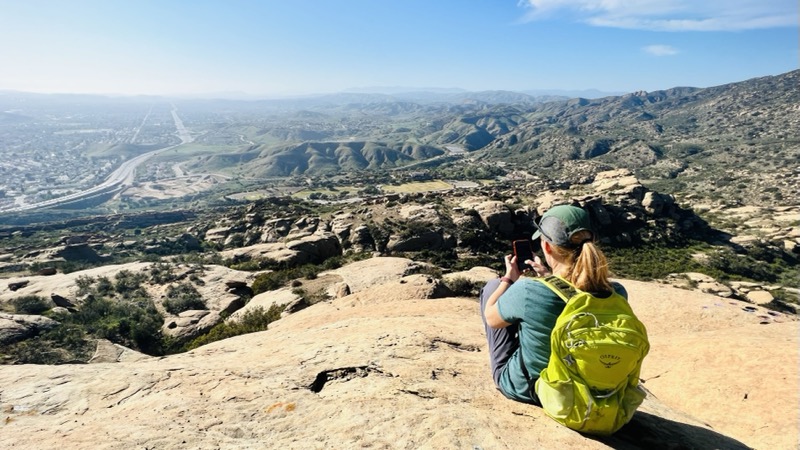 Julie checks the map
One of our goals was to find the cave with the swings. We didn't plan ahead so much, and started out on the wrong side of the loop for the swing. So we bushwhacked our way over with difficulty, often pausing to revisit good paths from our maps.
We found it eventually – the photo at the start is both of us sitting on one of the wooden platform swings. This is a fun hike with beautiful views, albeit a bit close to the Ronald Reagan Expressway.