Imperial National Wildlife Refuge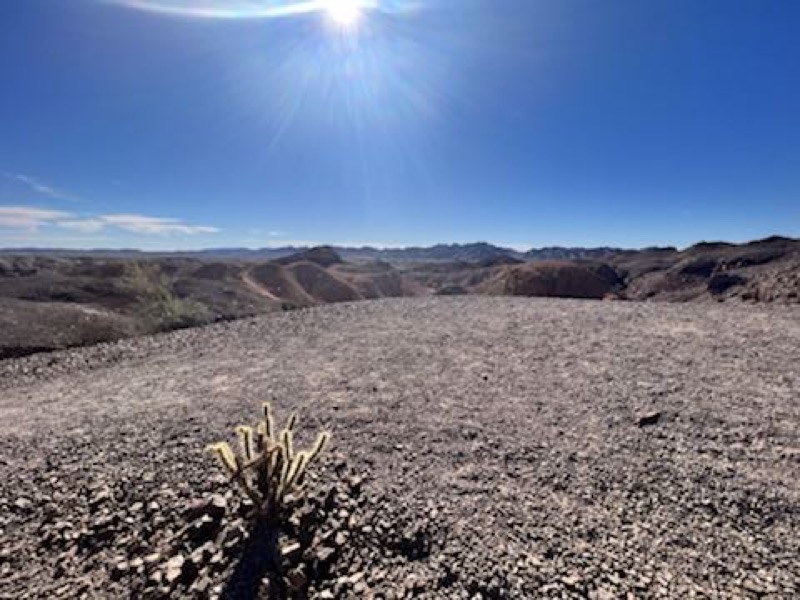 Cholla on desert trail
We are working our way north from Yuma, roughly following the Colorado River as we work our way to the Kofa wilderness.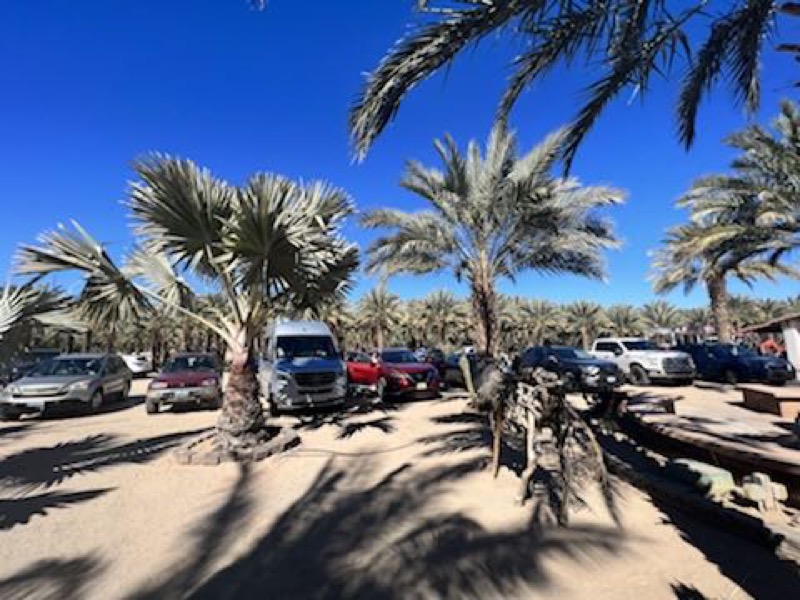 Date palms at the farm
Along the way we stopped at a date farm, enjoyed a date shake and chatted with some folks joining a mega geocaching meetup. I guess that's a thing!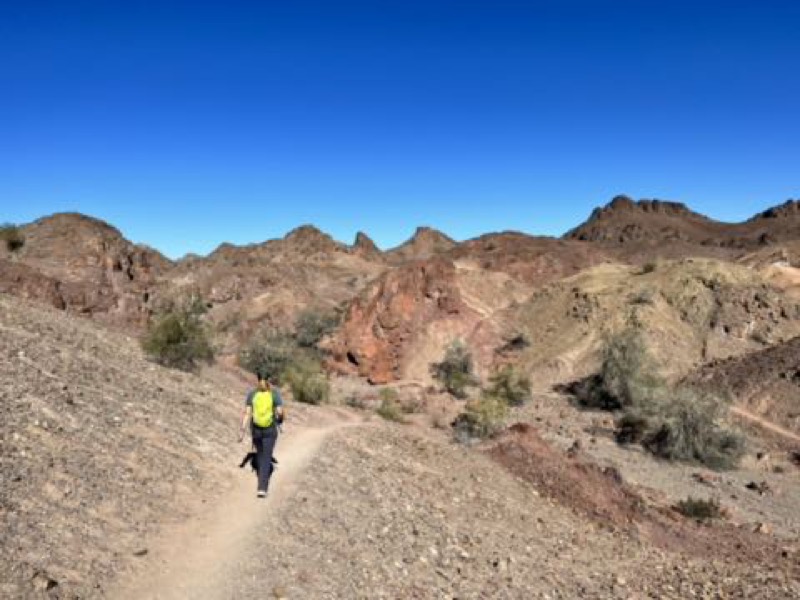 Julie hiking on desert trail
The Imperial National Wildlife Refuge is fairly remote and has dirt road access. It sits at the conjunction of desert terrain and the Colorado River basin wetlands. Lots of waterfowl and a fun desert hike. The visitor center was closed but we chatted with a very helpful volunteer about things to do.
Tomorrow we try to hike to a peak in Kofa.